About Leapfunder
Find out more about our organisation
Leapfunder aims to help startups to find early stage financing. We offer support and financial tools, which are developed with great care.
Often the best investors are those who would benefit from the products that the startup will bring, or have some other direct relationship. The financial products of Leapfunder aim to enhance that direct relationship.
Leapfunder believes there is enough capital out there for every good idea. By offering a network investment structure small investors are enabled to support an idea that they like. There is power in numbers and many smaller investors can still bring together a very significant starting capital.
Our main product is the Leapfunder Note:
A Convertible Note: a standard approach for early stage investments
Convenient and inexpensive online transaction execution
After conversion the small shareholders will be bundled together into a Leapfunder Special Purpose Vehicle (SPV)
Through Leapfunder more people can become an Angel investors. A meaningful investment can start from around €1,000.
Leapfunder does not give investment advice. The start-up provides information about their plans via an Information Memorandum. The start-up will also show their statutes and registration documents. That information will help investors to form investment opinions by themselves – or together with other investors – before making a decision.
Leapfunder is a Dutch company, based in Amsterdam. The founders jointly have decades of experience with early stage investing. And of course: Leapfunder uses its own products for its own investment.
Meet our team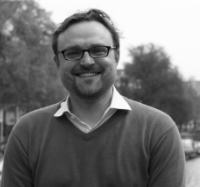 Tienko has acted as a mentor and jury-member in the business plan competitions of Stanford, M.I.T, and Cambridge. He received his training as a consultant at A.T. Kearney, Amsterdam and L.E.K.,London, where he worked on complex mergers & acquisitions. From '08 he was active for 3 years on behalf of Philips venture capital, scouting worldwide for technology start-ups. There he was involved in divesting a.o. Sapiens Neuro and Shapeways. In '11 he became the CFO of the privately funded concert hall Splendor, winning the leading arts prize in Amsterdam (Amsterdamprijs voor de Kunst). He holds degrees in Physics and Philosophy from the University of Oxford and an MBA from the Sloan School of Management, M.I.T.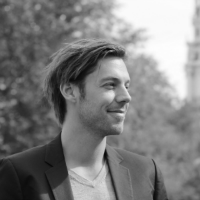 Rutger studied Business Administration at the RSM Erasmus University of Rotterdam with a Master specialization in Finance & Investments and in Accounting & Control. Additionally, he took a minor in entrepreneurship and took MBA courses in Mexico. He has worked with different types of investors as investment consultant for family offices, venture capitalists and pension funds. Besides that, Rutger has extensive experience with investment propositions as he has worked in corporate finance and for an investment fund in South Africa.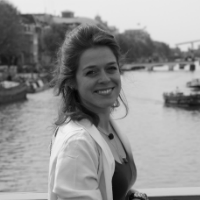 Since leaving social sciences and becoming an autodidact copywriter, Adine has become a fixture in Amsterdam's startup scene. She's a contributor to both StartupJuncture and Silicon Canals, and helps organize the weekly Silicon Drinkabout. Whenever she's not working, you're likely to find her kitesurfing or building campfires.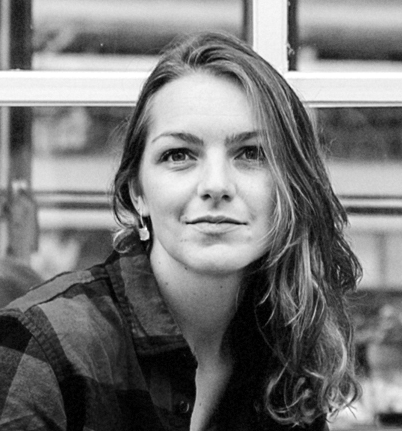 While studying Philosophy at the University of Amsterdam Maaike founded her own company,WE CANTEEN; since the start awarded as the most innovative cateringcompany of the Netherlands. As an entrepreneur rooted in the startup scene of Amsterdam she knows what it's like to be a startup looking for financing. For her own company she has succeed in attracting and completing of investments, now it's her time to connect the investors of today to the succesfull startups of tomorrow.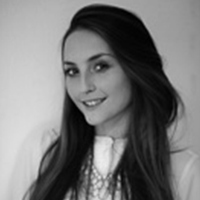 After finishing her Masters in Marketing at the Faculty of Economics and Business, University of Zagreb in Croatia, Andrea moved to the capital of tango & creativity; Buenos Aires. There she got her first online marketing job at a food delivery startup founded by US expats. Since then, she's been working with startups from around the globe, helping them build traction from Dublin, Amsterdam and finally Barcelona, where she is currently based.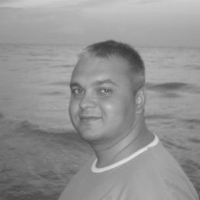 Nick has received his education in Ukraine. He has graduated from Cherkasy State Technological University, the Faculty of Information Technology with a degree in "Decision Making". Since childhood he has had a great interest in software development. He spends his free time trying to improve his current skills and learn new technologies.
Our Advisors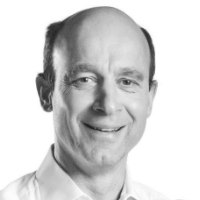 Pieter ter Kuile most recently served as Vice-Chairman of Kempen & Co, an investment bank with a leading position in biotechnology investment banking in Northern Europe. He has been engaged in the area of Corporate Finance at Kempen & Co since 1993. Prior to joining Kempen, he worked at McKinsey & Co as a strategy consultant. Mr. ter Kuile holds a law degree from the University of Amsterdam and an MBA from the Harvard Business School.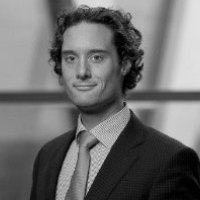 Michiel van Eersel is a Dutch lawyer specialised in financial law. Mr. van Eersel is a leading expert in investment and financing litigation and procedures around the supervision by financial institutions (AFM, DNB). He is with HVG (Ernst & Young) where he focusses on the financial sector, among which wealth management, financial institutions, banks and trust offices. Michiel previously worked with De Brauw en Spigt Litigators.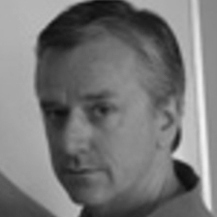 Leading expert in IT architecture and internet security. At the Informatics Institute of the University of Amsterdam, he works together with scientists from a range of disciplines to build large-scale computer systems for solving modelling problems in areas as diverse as the virology of influenza, computational astrophysics and ground water hydrology. He was educated at University College Dublin where he graduated in Mathematical Physics before continuing his studies in Artificial Intelligence.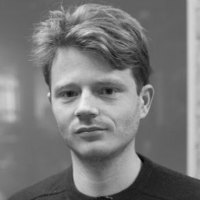 Matthias Havenaar has a Bioscience and Corporate Finance background. He worked for Rabo Securities in the M&A team and with a number of start-up companies, including Bioceros, Profibrix (now Medicines Co), Cambridge Temperature Concepts, Cellzome Limited (now GSK), Esotech Medical, Sapiens and Leapfunder for two years. Currenly Matthias is working at the Leiden University Medical Center.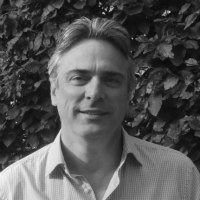 Eric van der Maten is an Investor and entrepreneur in several business sectors (ICT start-ups, retail, medical, agri-tec). He is a hands-on investor focused on organisational issues and closing commercial deals, transferring technical initiative (IP) to a commercial success.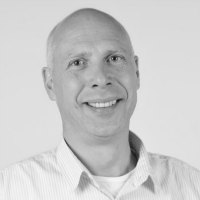 Entrepreneur and investor. Technical background, 25 years of experience building and growing IT companies. CEO at Macaw, a leading and innovative Dutch Web agency/IT company. Macaw has been recognized and ranked as 'Best employer' in The Netherlands for four times (and three years in a row). In 2014 Macaw was ranked top-3 with Shell and SAP. He is a hands-on investor with a focus on organizational growth.
Passionate technology business development consultant with strengths in product strategy, relationship building, problem solving, and consensus building. He works with EU, US and Israel based companies to develop and launch high impact products and is advisory board member of several startups. His passion is the creation and development of cross-culture collaborative spaces for entrepreneurship and arts.