'A Chat With Investors' is our new blog series, in which we ask successful investors to share their knowledge, experience, and tips for both entrepreneurs and beginning startup investors. We spoke to Kees-Jan Heijdra, an economist and an experienced entrepreneur who started investing in startups as a follow-up on mentoring and business coaching. Find out what is his investing philosophy, what are the factors he evaluates before investing in a company and how he sees the Dutch startup scene.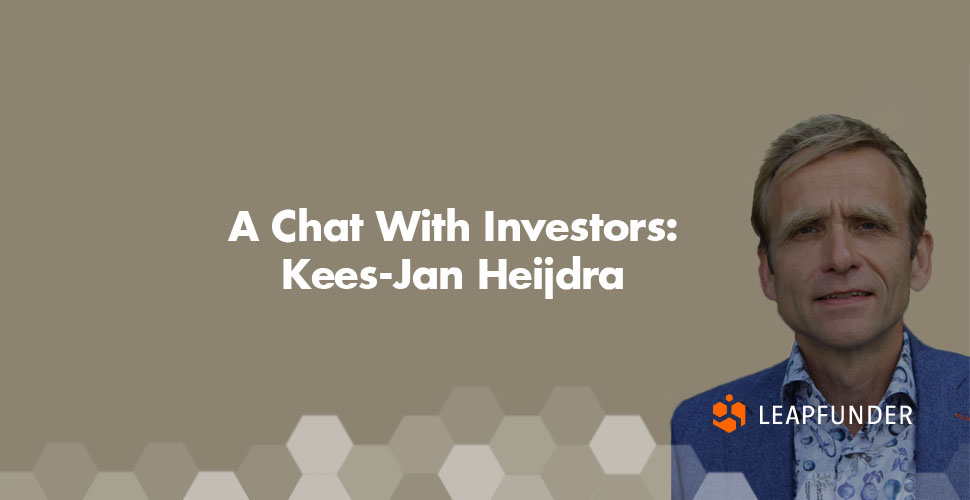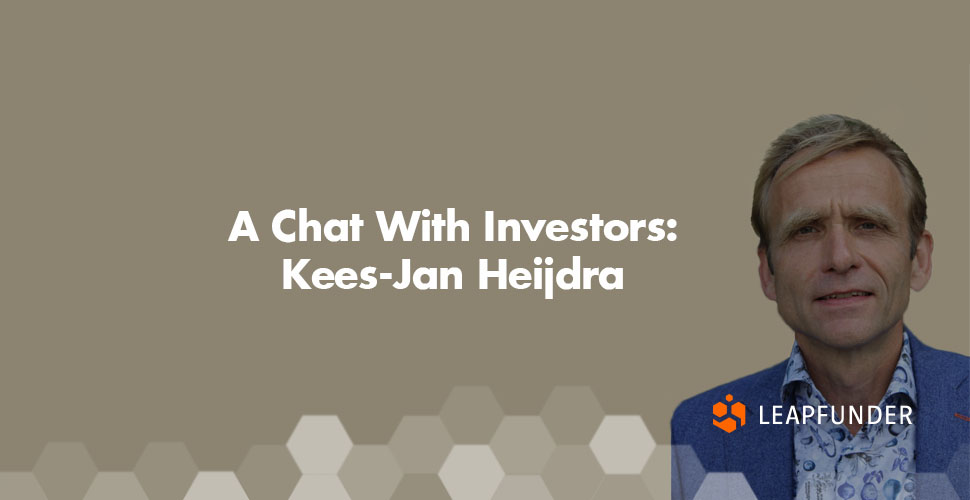 A Chat With Kees-Jan Heijdra
1. Hi Kees-Jan, thank you for agreeing to do the interview. Could you tell us a little bit about your background and how you became an angel investor? Was it more or less by accident or were you actively looking for investment opportunities?
It was more or less by accident. I'm an economist, I studied economy and I worked for about 10 years for other entrepreneurs. About 17 years ago I started my first business, and now I am an experienced entrepreneur. About a year and a half ago I decided to join Startupbootcamp as a mentor but merely to help junior entrepreneurs. Being a senior, I can help them with my knowledge and experience. As a more or less logical result of mentoring and business coaching, I also started investing. But that was not the initial goal, it was a logical follow-up on mentoring and business coaching.  
2. What types of companies or particular technologies are you most interested in? Do you think angel investors should stick to their areas of expertise? Why?
I see myself as a senior entrepreneur so I know a lot about how to build, grow and lead a company through different development stages, which is, in my opinion, the most important thing. I'm not really interested in specific technical areas. I think you can invest either because you have previous experience as an entrepreneur or because you have good knowledge of a certain market. As long as you can add value to a company, it's good.
I'm not particularly interested in a specific technology. I have a background in the service industry, I founded a lot of companies in the service industry, and that's a field in which I feel comfortable. A match with a startup can happen sooner when I talk to teams who are starting companies in the service industry because I feel I can add value and understand the problems they're facing.
3. What is your investing philosophy? What motivates you to invest in a certain startup and what doesn't?
The most important thing for me is the personal match, the team, the people. That's number 1, 2 and 3. I like when there is some structure already, it doesn't have to be a very early-stage startup. I like when there is some kind of groove, a company is under construction and it's more than just an idea.
A confident team who truly believes in their company motivates me to invest. I like to see dedicated people, convinced they are going to make it. I look at the way they the team is facing challenges and solving problems.
4. What is the best way for a startup to approach an investor? What should a founder have in mind when looking for funding?
Meeting each other in person is very important. Leapfunder's Round Table Sessions, Startupbootcamp and other places where young companies come together are ideal for that. It's important that there is a personal click and confidence in the business idea. I also like when entrepreneurs have relevant backgrounds. For example, the founders of Trunkrs have a serious background in logistics, they worked for logistics companies and they have a very clear idea on how to bring something new to the market. I like that they had the guts to leave their jobs in order to start the company they believe in.
5. In comparison to a few years ago, how do you see the Dutch startup and investment scene? Where do you see it going in the future?
I think the Dutch startup scene is definitely blooming, a lot is happening. There are a lot of initiatives, a lot of social gatherings, conferences etc. Since I'm an entrepreneur I like that there is a possibility to change the world with new concepts and companies. On the other hand, the startup scene is very trendy right now and sometimes it's hard to distinguish if someone wants to join the hype or really wants to build a company and add value to society.
There is definitely more interest from both the investor and the startup side. A lot of people around me are investing in and mentoring startups. I wonder what the next stage for the Dutch startup scene is going to be.
Thank you for your insights Kees-Jan. We wish you the best of luck in your future endeavours.