'A Chat With Investors' is our new blog series, in which we ask successful investors to share their knowledge, experience, and tips for both entrepreneurs and beginning startup investors. We had a chance to talk to Patrick van Aalst, who was the CEO of Macaw, an advanced internet technology solutions firm. Patrick is an experienced investor, who likes to create an impact and pass on valuable knowledge. Find out what is it about angel investing that particularly attracts him, whether he invests in ideas or teams and what he thinks entrepreneurs should mention in their executive summaries.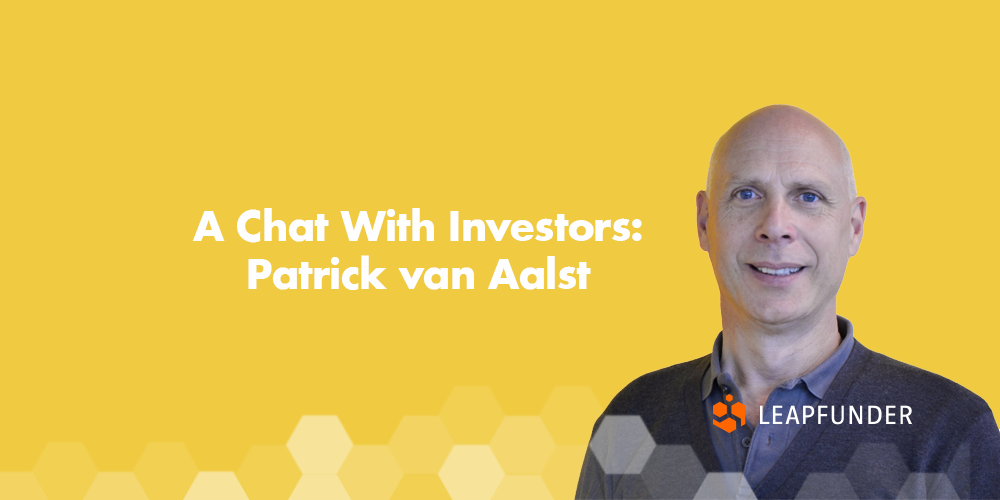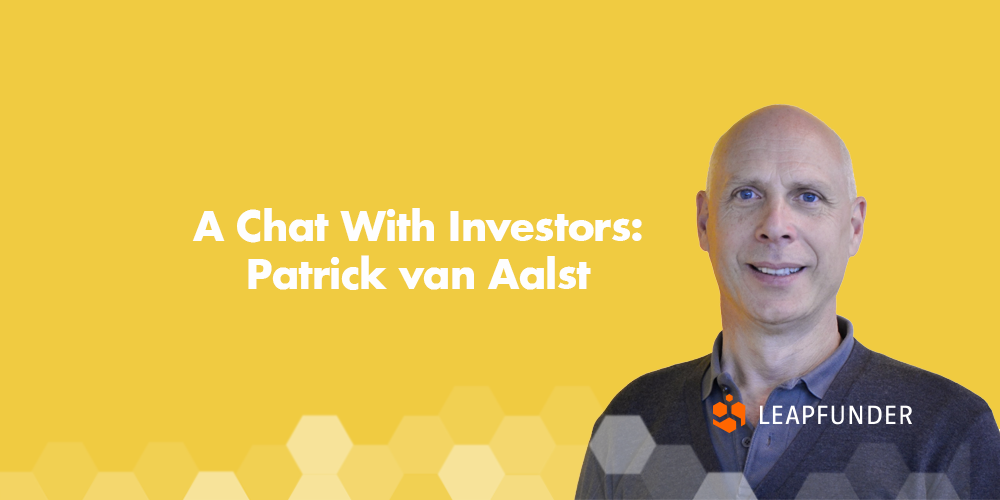 A Chat With Patrick van Aalst
1. Hi Patrick, thank you for agreeing to do the interview. Could you tell us a little bit about your background and what is it about angel investing that particularly attracts you?
I studied mathematics and computer science, and until last January I was the CEO of Macaw, an advanced internet technology solutions firm with over 250 employees. I was the CEO for 17 years and I'm still a non-executive board member at Macaw. In the recent years, I started investing as an angel investor in Macaw Ventures, with two of my co-founders. What attracts me to angel investing is growing companies and innovation because I want to learn and get inspired. I want to be a front-runner, to create an impact, to give back or pass on knowledge and of course earn money.
2. As an angel investor, you must have met a lot of entrepreneurs. What are some of the most innovative ways you've seen entrepreneurs leveraging business to create impact?
I saw a couple of entrepreneurs that used their own struggles and their own experiences as a starting point for their business solutions for the environment, such as 'The plastic soup', 'Save the dolphins' and 'Homecare instead of regular care'. Also, birth certificates with blockchain – we can't even imagine this in the western world but this is a big problem in different countries where people don't have birth certificates. These are just some of the examples of innovative ways I've seen entrepreneurs use, in order to create impact.
3. Would you say you invest more in ideas or teams? Do you have specific criteria that must be fulfilled before you invest in a company or is it just pure gut feeling?
For me it's about ideal solutions, the team and timing, which is definitely key. I must understand an ideal solution and have a feeling about it. That's why we focus mainly on B2B now, that's what I understand best and what I can offer to our Macaw-customers. The team is more important than the solution. I like teams that are looking from the outside in rather than from the inside out. And I always ask myself: Do they know what is needed in the market? Are they only looking at it in a standard way? Can they create an impact? Can they change the process for the better? I start with a gut feeling and take it from there.

I've learned that teams can't be a one-man show. The team should be balanced, motivated and work closely together. Their willingness to share is also very important. I've heard some people say: 'Oh, I have to give away some shares to an investor.' Well, in my opinion, it's better to have less of something big instead of having 100% of nothing. The way teams see investors is also important: Are they a necessary evil or a useful contribution that can help them reach their goals sooner and better? That's something you get out of the pitches and the follow-up talks. I check whether they are willing to share, to learn and to pivot.

To sum up, the team is more important than the ideal solution, but for me, timing is more important than anything else: not too late, can we beat the competition? Or not too soon, is the market ready for this?
4. What do you want to see in a startup's one-page executive summary? What are the dos and don'ts for entrepreneurs looking to attract investors?
In a one-page executive summary, you should definitely mention how you're going to make money and when are the investors going to earn money. You have to let the investor know what you want to achieve with this money. It's not about what you are going to do with it, it's about want you want to achieve with it! For example, get a new country operational, get at break-even or acquire an X amount of customers… Investors prefer to know what you want to achieve instead of what you're going to spend on (marketing, sales, or development). I'm personally not interested in unique inventions, I think it's better that more people see the same problem and understand how to act on it.
5. What was your biggest success and your biggest failure as an angel investor? Do you have advice for beginning startup investors?
The biggest failure was team related – they weren't willing to listen or to pivot and after they broke up, it was more of a one-man show than a team effort. The most successful cases in our portfolio are when it's about smart money; money with support and advice without sitting on their seat.
Being an entrepreneur and building a professional services company is very different from a startup or scale-up. What's important is to think big, start small and scale fast. It's not building a company like Macaw with 250 employees in 20 years. But what I like is that we can learn from each other. And that's the advice I would give a beginning startup investor. Nowadays, you have angel seminars, workshops and academic courses, but before you had to learn things the hard way. Investors can also invest in accelerators like we did, where they can learn more and meet people who can help them.
Thank you for your insights, Patrick! We wish you the best of luck in your future endeavours.
Join our network of startups & investors!