Creating a startup takes courage! Believing in yourself and in your team is key to leaping, and the first step towards being a successful entrepreneur. At least, this is what we gather from listening to the top 10 startup CEOs in Europe. Earlier, we shared five mistakes startups should avoid making, so it's only fair now we share successful entrepreneurs top advice for startups.
What they learned in their journeys to success – through their ordeals and achievements – are takeaways startups at any stage can benefit from. From the food industry to music software to travel meta engine giants here are the pearls of wisdom that kept them on their path.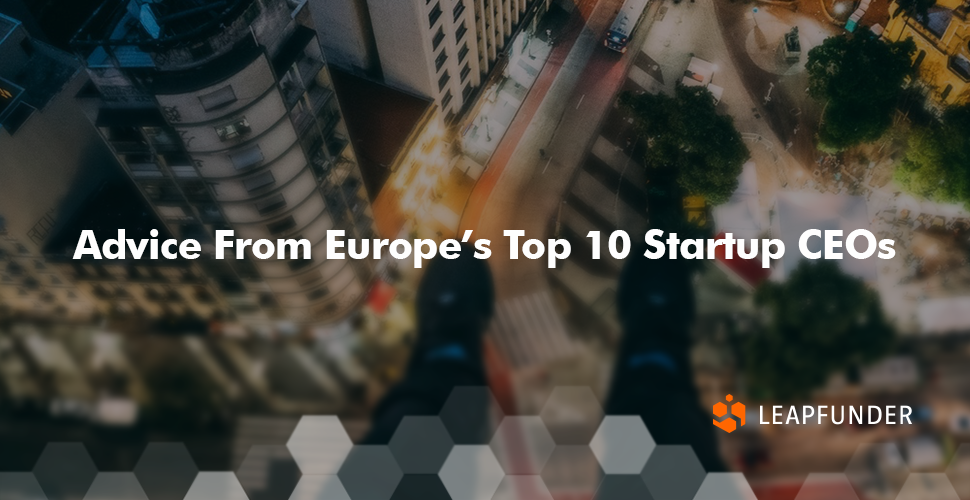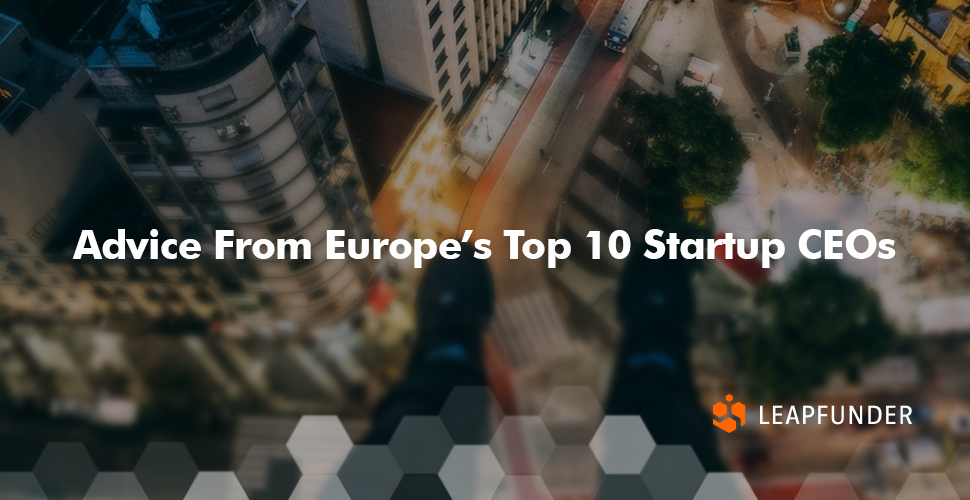 Tips from Top 10 Startup CEOs in Europe
1. Daniel Ek, Spotify
Daniel Ek started his first company in 1997 at the ripe age of 14! A serial entrepreneur since then, he co-founded Spotify in 2006. If he's come this far, it's thanks to his ability to see beyond the surface and really tap into what the market is telling him.
"Put your customers in focus, and listen to what they're actually saying, not what they tell you."
2. Sebastian Siemiatkowski, Klarna
Klarna is one of Europe's leading providers of payment solutions for e-commerce. The company was founded by Sebastian Siemiatkowski in 2005; he came up with the idea with his two partners during a competition at the Stockholm School of Economics.
"What I see more and more is you have to be extremely specialized. I even ask myself, are we at Klarna too broad? Two or three years ago, we were trying to build our own cloud infrastructure. It was like, seriously? Why? Because it was the standard thing to do."

3. Frédéric Mazzella, BlaBlaCar
Listed among WIRED's top 100 digital influencers in 2015, Frédéric Mazzella is CEO and founder of the ride-sharing platform BlaBlaCar. With over 30 million users and present in 3 continents, the self-proclaimed "fun and serious startup" has taken the car-pooling scene by storm.
"Half of success is the willingness to succeed and the other half is working at it."
4. Gareth Williams, Skyscanner
At Skyscanner, Gareth Williams, the CEO, is well-known for doodling during meetings. Skyscanner started with one idea and one excel spreadsheet, with the hopes of keeping all activities based in Edinburgh. Though the company is no longer considered a startup, it's stayed true to its startup culture!
"Startups are set up to solve problems that most people don't think can be solved in that way. They are about getting hold of one of these Catch 22s and coming up with a different take on it."

5. José Neves, Farfetch
Nothing quite like Farfetch existed before José Neves created his company. In Board Meetings, the team spends only about one per cent of their time worrying about competition. In founding Farfetch, Neves bridged his passions for technology and fashion.
"When I was 19, I started my first business, and it was actually a technology business. I've always been an entrepreneur, which does have its problems as I haven't ever worked for anyone. Sometimes it's useful to have been in large corporations and have had a career before you're an entrepreneur because you understand the other side of things."
6. Rich Riley, Shazam
Shazam is one of the world's most popular apps, connecting people to the world around them. Rich Riley joined Shazam three years ago, with over 17 years of experience as an entrepreneur and leading Internet executive.
"People love the Shazam brand, and that love grows as you go younger. I think that's because we're simple, we're authentic, and we do what we're supposed to do."
7. Pieter van der Does, Adyen
Described by Forbes as 'The little-known Unicorn collecting cash for Netflix, Uber, Spotify and Facebook', Adyen's CEO Pieter van der Does is running one of the fastest-growing firms in the e-commerce industry. The company prides itself on its unique culture, that attracts individuals who take initiative. They believe people reach their greatest potential if they are given freedom and responsibility.
"A great mix of culture and talent makes a company a success."

 8
. Markus Persson, Mojang
Markus Persson, aka xNotch, is a Swedish video game programmer and designer. He founded the video game company Mojang in 2010, mainly known for their popular first-person video game Minecraft. In 2014 Persson sold his hobby-project to Microsoft.
"I think the only way I could make something fun and big is if I don't expect it to be."
9. William Chu, Deliveroo
Deliveroo is a technology company that brings restaurant meals to the household or office. Previous to Deliveroo, Chu, co-founder and CEO worked as a hedge fund analyst and an investment banker.
"If there's any advice I would give to would-be entrepreneurs, it would be to have one idea that you're super passionate about. Don't start 'Etsy for pets' if you don't really like dogs, right! You have to be pretty irrational as well because chances are it's not going to work out, but you have to believe in it. Thirdly, you can't hedge yourself. In business school, we had people that wanted to work at McKinsey during the week and then have a startup on the weekend, it doesn't work at all. You have to go completely all in. That's the only way it can work."
10. Vincent Steckler, AVAST Software
With over 20 years of experience in software development, systems analysis and engineering, project management and business development, Vincent Steckler is a fish in water in his position as CEO of AVAST Software.
"The biggest challenge for the software industry is how quickly technology changes. If you just sit back and think you or your company are successful and think that will continue, it won't. I think the successful one is the one who is paranoid about the next piece of technology coming out—the piece that will make things easier and more exciting for consumers. If you don't worry about those things, you will not succeed in the long term."
Some of Europe's most successful companies are backed by these 10 ambitious CEOs. Motivated by their own experiences and lessons, they pave the way for aspiring entrepreneurs to achieve their goals.
Find some of the most promising up-and-coming startups on Leapfunder.