Amsterdam was ranked second best European city for startups by the European Digital City Index in 2015, and as the Netherlands aims to become the best country in Europe to start a digital business, things are only going to get better in the Amsterdam startup ecosystem. Here's an overview of everything that matters for investors looking to invest in A'dam's startups and for founders considering to base their HQ in the city of freedom.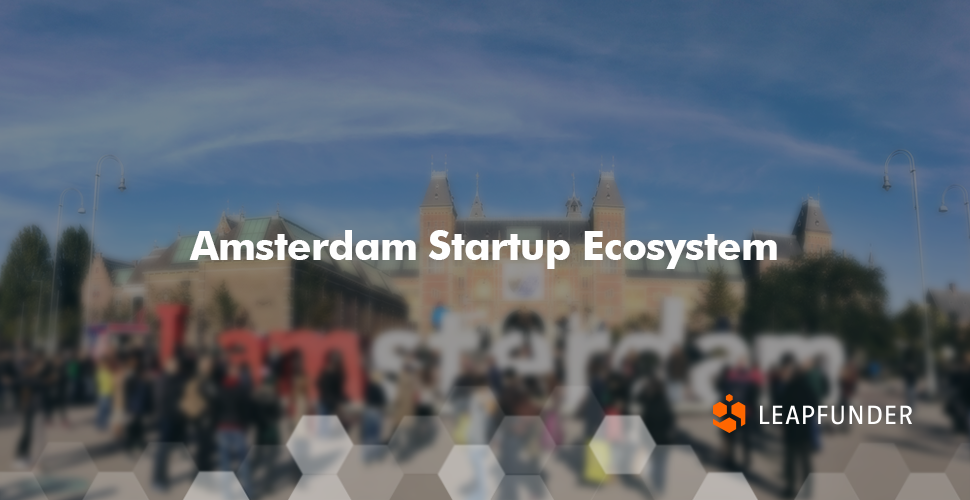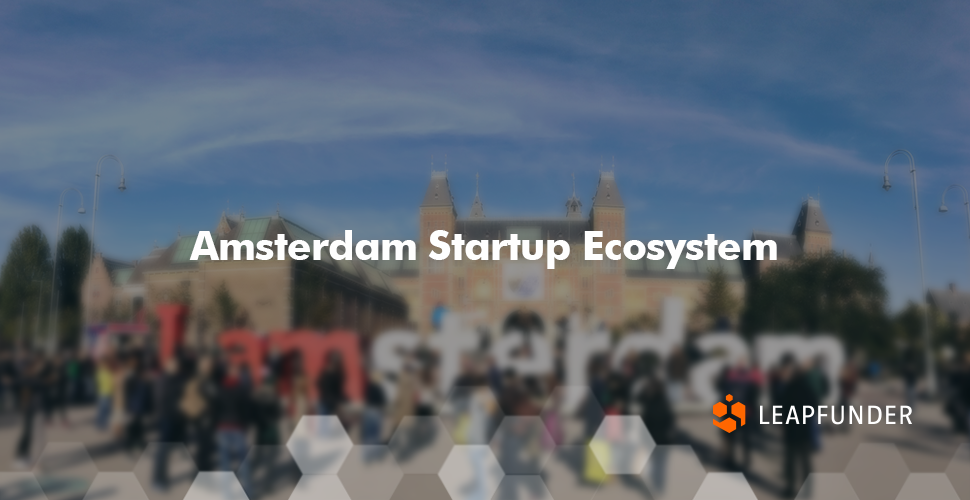 Everything that matters for investors looking to invest in Amsterdams' Startups
Famous Amsterdam Startups
Booking.com was founded in Amsterdam in 1996 & has since been the No.1 website for travellers searching for affordable places to stay. Its headquarters are still based in Amsterdam and is supported internationally by 174 offices in 70 countries.
TomTom was established in 1991, and it produces navigation and mapping products. In 2012, at an event for Apple's iOS 6 preview, TomTom was announced as the primary mapping data provider for iOS 6 "Maps" app, replacing Google Maps, & in 2015, they signed a contract with Uber which now uses TomTom maps and traffic data in 300 cities worldwide.
Biggest Amsterdam investment rounds
With €430 M raised in 2015,  Dutch Startups are growing towards Unicorn status. Catawiki (€75 M), Adyen (€50M), Shapeways (€27.2 M), HackerOne (€22.7 M) & WeTransfer (€22 M) were the Top 5 deals of 2015, and in 61.3 % of all deals, the money invested came solely or partly from a Dutch source. The reason for this is a large amount of early-stage deals (seed, series A) funded by Dutch investors. 
Events for Investors
TheNextWeb Conference brings together 20,000 of the world's technology leaders, venture capitalists and entrepreneurs to Amsterdam.  Business development, thought-leading content and endless networking opportunities are tied together by more than 10 tracks, 350 exhibitor pavilions and 145 fringe events about the future of technology, innovation, marketing, communication, and imagination.
UPRISE Festival is the largest startup festival in Europe. It lasts for 2 days and offers several workshops, games, Pitch Battles and interactive panels where connections are made instantly & tips & tricks are acquired smoothly.
Rockstart Answers are the place where startup founders & experienced entrepreneurs meet to "solve startup challenges". They are the perfect events to discover innovative startups, connect with mentors & learn from the best.
Pitch, meet & learn at the amazing Amsterdam Capital Week. Last year was a complete success when over 2000 startups got to share their knowledge & experience while connecting with 500+ investors.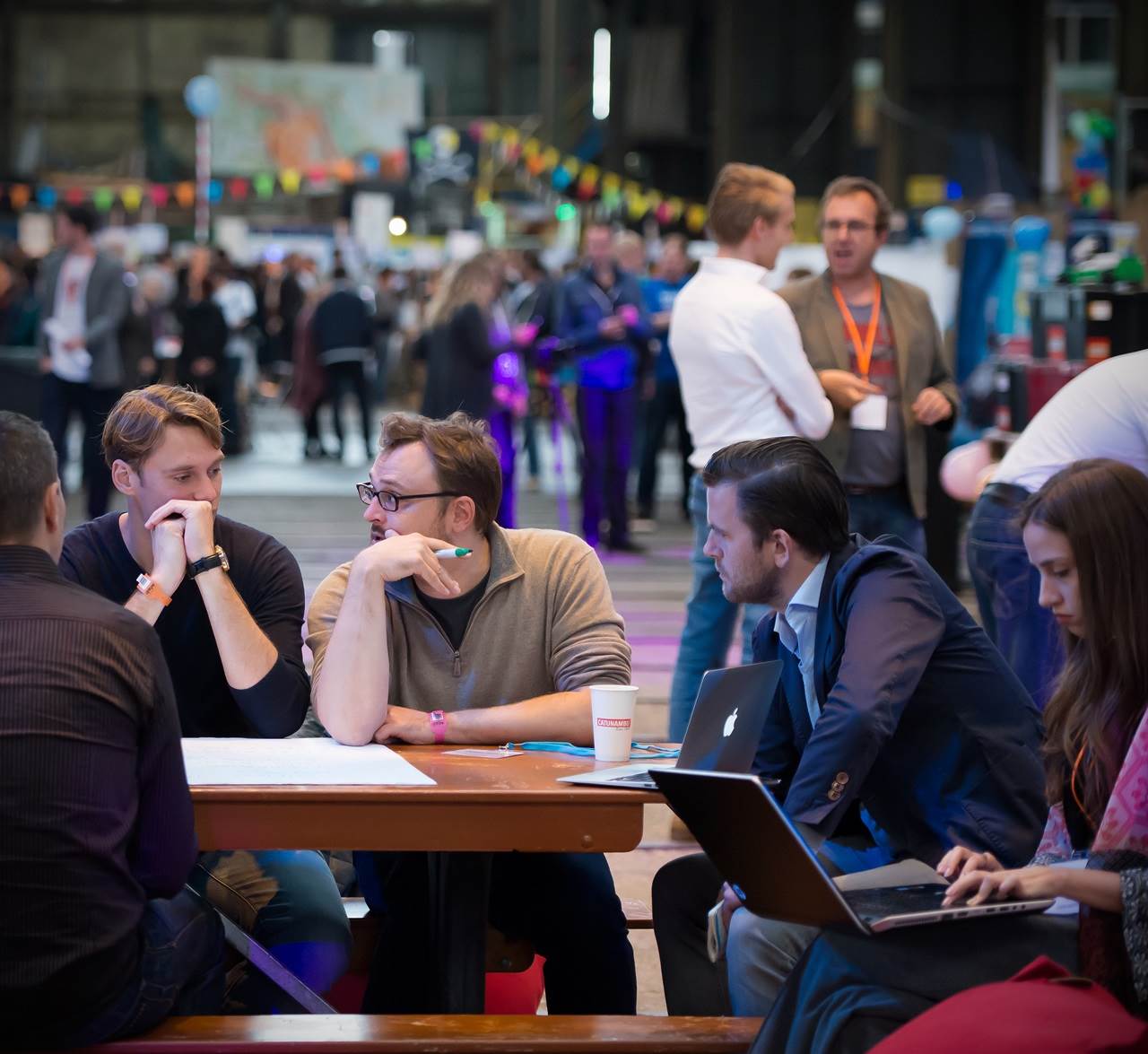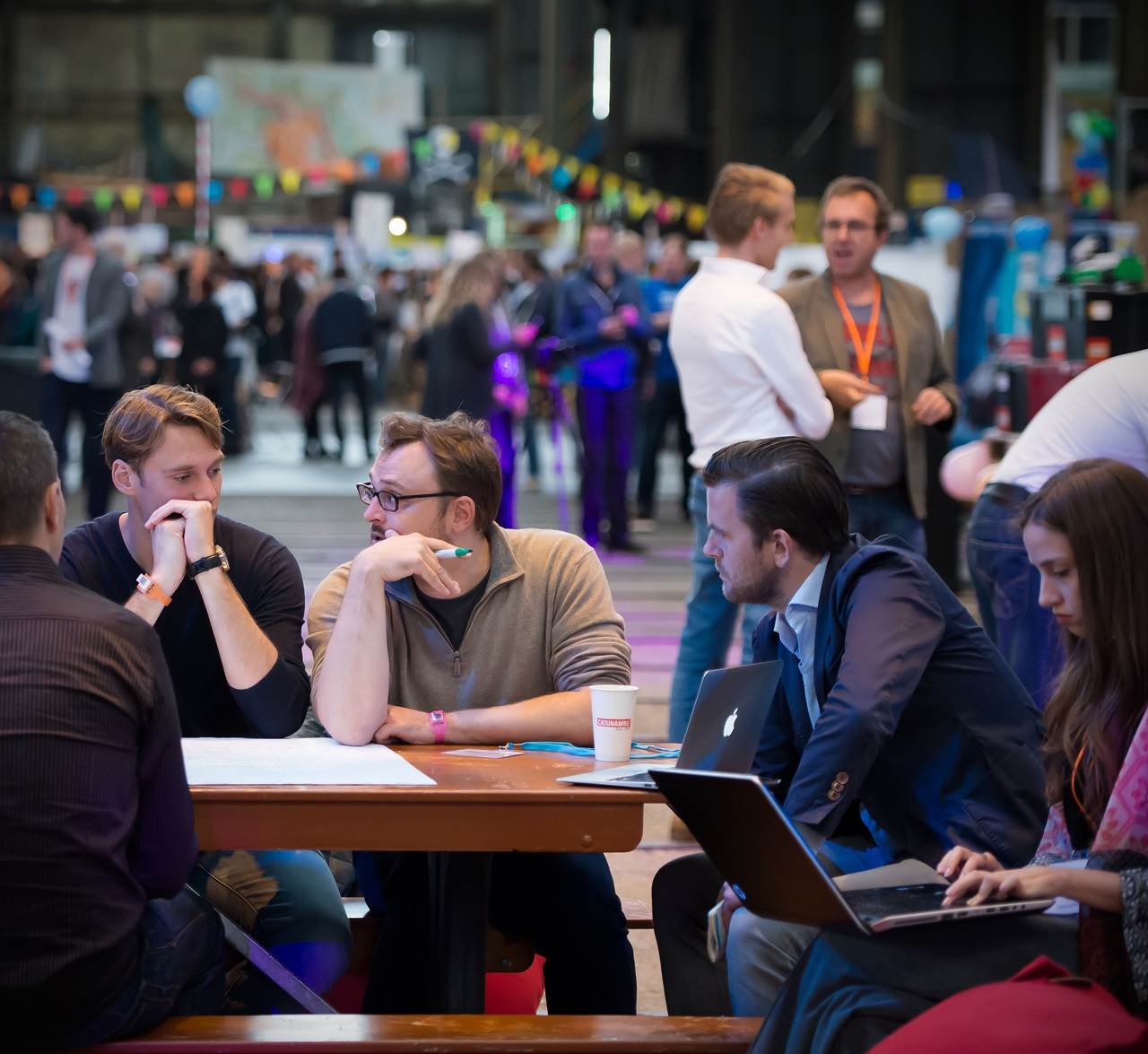 Leapfunder created the Round Table Sessions as an informal meeting where investors and startups get a chance to meet each other face-to-face and get answers to all of their questions. On the first Friday of each month, we host Round Table Sessions XXL where startups pitch their business, type of investment they are looking for or their stories (the content of the sessions is completely up to the startups). When all the "business" is done, it's time to relax, have a drink and party with the startups! Check out our website for announced dates & locations.
Startup Accelerators
Founded in 2010, Startupbootcamp has grown to be Europe's leading accelerator program for startups and one of the top 3 in the world. Their programs are situated in the world's greatest Tech hubs & take part in over 100 conferences each year. Each of the programs lasts for 3 months and it's full of workshops, mentorships, pivoting, hard work and acceleration. It all ends with amazing DEMO DAYS when startups pitch in front of a room full of VCs, Angels and Seed Investors.
Rockstart, also known as "The Global Startup Machine" for its huge importance in the Dutch startup industry, was founded in 2011 and launched its first Accelerator program in 2012. The Accelerator is organised as a 150-day project during which time startups receive the best tips & tricks from the professionals in the field that will help them catapult into the startup world and make them ready to pitch to investors.  In 2015, Rockstart introduced Digital Health Accelerator, making it the first of its kind in the Netherlands.
Co-working spaces
With so many amazing startups in one city, coworking is one of the best ways to be surrounded with like-minded people & share the knowledge and experience. The Startup Orgy calls themselves a "Venture Playground" & as their members, we can definitely vouch for that. The environment is inspiring, motivating & sociable, making it the perfect place for anyone wanting to explore their creativity while working on their business & sharing knowledge with other startups.
B.Amsterdam is also an incredible space for coworking as well as hosting numerous events. With a beautiful rooftop park & even a gym, working long hours is definitely not a problem anymore.
Rockstart Spaces is a new project from Rockstart & it offers all facilities a startup needs to work on its business while keeping up with Rockstart's events & happenings.
Startup News & Updates
StartupAmsterdam is definitely the Go-To place for 24/7 Amsterdam's startup ecosystem. It covers anything & everything connected to Amsterdam startups in one place, keeping you updated every single second of the day. Local startup blogs StartupJuncture & SiliconCanals are also a great source of information.
How to invest in Amsterdam startups?
Via Leapfunder. Simple as that.
Leapfunder aims to help startups to find early-stage financing. We offer support and financial tools, which are developed with great care. Our main product is a Leapfunder Convertible Note which is quickly closed with less legal costs and offers great advantages to investors. With a low minimum of €1000, everyone can easily invest a startup & be a part of something amazing, without the risk of losing too much.
We hope you find this information useful & if you feel like we missed a crucial part of Amsterdam's startup ecosystem, let us know via tweet, and we'll add it.