Almost two years ago Juriaan Karsten had to shut down his first startup due to lack of funding. In order to help other startups prevent the same thing, he created nlfunding.co, an online overview of all startup investors in the Netherlands. This directory is an attempt to include every seed, early and later-stage VC in the Netherlands. Currently, the entire list consists of more than 100 active VC funds in total. And the list keeps growing each week with the help of a thriving community. Find out how the overview helps the Dutch startup ecosystem and what's Juriaan's advice for startups looking for funding and investors looking for investment opportunities.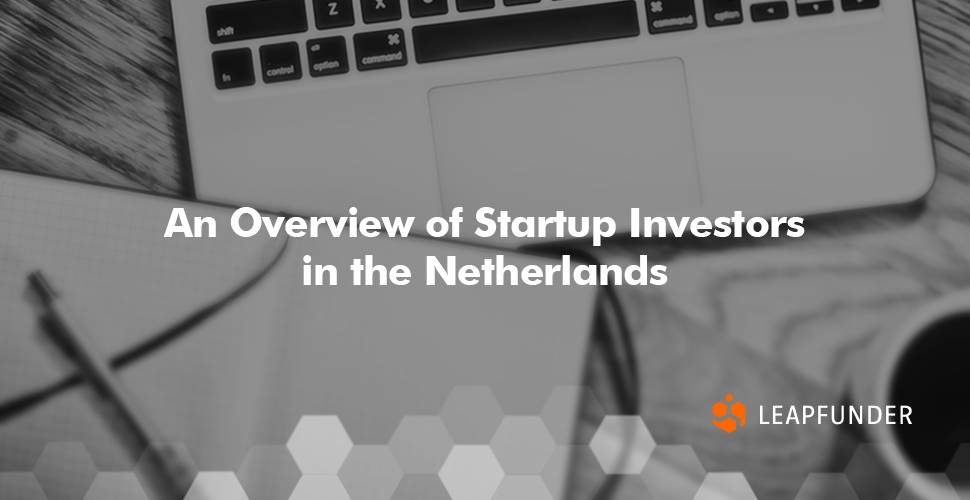 Interview with Juriaan Karsten
1. Hi Juriaan, thank you for agreeing to do the interview. Can you please tell us why you created the Tech Venture Capital Landscape in the Netherlands overview?
I built it to give back to the community. I have worked on that list for quite some time. It started with a Google spreadsheet, and it grew bigger and bigger every month. Two months ago I felt it was time to share it with the entire world.
2. What do you see as potential problems in the current way investors and startups are connected?
The Dutch Angel and VC industry is still very young. I don't want to go into many specifics since I think time will solve many of the current issues. But to be frank, time will also create a lot of new problems.
3. What do you think this overview will mean for the ecosystem?
I hope the overview gives some insights into the VC's, their investments scope, their investment strategy etc. Hopefully, founders will be able to find that potential great VC quicker. They will not have to search the web or contact their network for info on potential investors. They can just look for them at nlfunding.co and see who could make an intro for them. It saves a lot of time which is a valuable commodity for young companies.
4. In which phase do you think the ecosystem currently is and where do you think it will go to?
I think it's still is in a very young stage. Many VC firms are still young and haven't made that much investments, let alone exits. The market is still in its early days. Not as many former tech founders are pouring cash into the ecosystem yet. And computer science is not the hottest study yet.
5. What is your advice for startups which are currently looking for funding?
My advice is to look at their own companies. But take a realistic look. Are you in the stage where you can actually attract a VC? If not, you should re-evaluate your assumptions and look for platforms like Leapfunder to attract Angels. I also think that funding should not be the goal. It is not a ticket to success. Make sure you think big. The Netherlands might be a tiny market, but how will you take over Europe?
6. What is your advice for investors who are looking for interesting startup opportunities?
The same advice counts for investors. Think big. Broaden your scope. The Netherlands is just a small little country with only a few great universities, large cities and markets. Think as a European market when it comes to scaling. Will this proposition fit the Germans, the French, the Italians?
I got a great insight from a successful VC from the US, Bill Reichert: 'When you've managed to conquer your market share in the Netherlands, you've actually just conquered North Carolina.' Founders need to think on a European scale if we ever want to compete with the US and China. So my advice for the investors is: Test the founders you invest in, do they think big enough?
Also, never forget the underdog. Many times I see investors pick the 'hot' startup. Which is great for decision justification but it doesn't give any indication of potential success in the future. I have seen many heavily funded companies who were not able to figure out a sustainable business model, and scrappy startups who were super stingy, flipping every penny they get, in order to eventually create a stable business model.
Always take a very good look at the startup, successful companies come from unexpected corners. What looks like an unattractive opportunity now, might change. Three years before Airbnb blew up, 99.9% of investors told them the following: 'Who would want to sleep in someone else's bed, that's disgusting?'. Markets change rapidly, take that into consideration.
Thank you for your insights and advice Juriaan. We wish you the best of luck in your future endeavours.