Arena51 is a peer-to-peer web app for football prediction games with an official license in Austria. In prediction games, the players predict the exact results of football matches. The closer a player's predicted result is to the actual result, the more points the player receives. The player with the most points wins. It's possible to play against the whole community in public games or with friends and colleagues in private games. Arena51 currently has a live round on Leapfunder. Find out how much growth potential the founders see for their business and what kind of investors they're looking to attract.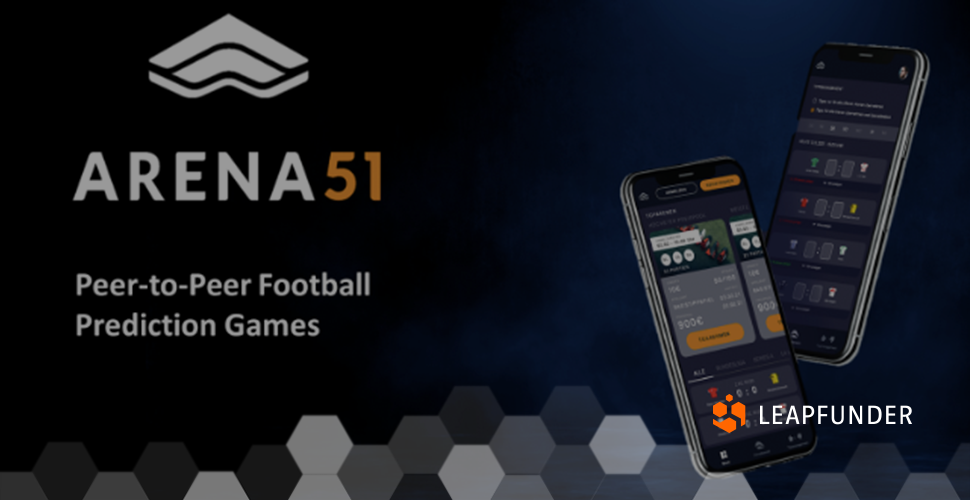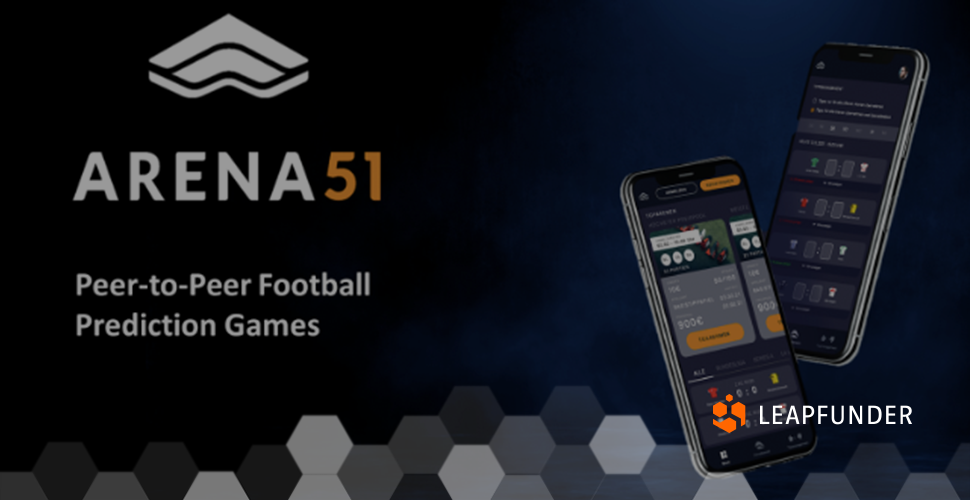 1. Hi Pascal, thank you for agreeing to do the interview. Tell us about Arena51, the idea that got it all started, and the amazing team behind it.
Arena51 is a peer-to-peer platform for football prediction games. It all started with a talk between Alexander, my Co-Founder, and me. We talked about e-sports, an industry that is growing. The success factors are based on the community, the gamification, and the competition between the players. Then we saw a need for prediction games since there is no established provider for player-vs-player prediction games – and the idea of Arena51 was born.
After doing a lot of research and talking to different people, we started this project. We were looking for a good team since we are just business guys. And we found them. Benno, our developer; Kim, our designer; and Florian, our finance guy.
2. What problems are you trying to solve? What are the benefits of Arena51?
There is no established provider for prediction games where the community is the base of the game. Arena51 wants to give the players a platform where they can play against each other, have cool features, win prizes, and have an experience in sports competitions.
3. You have a live round on Leapfunder. What makes it the right tool for your startup, and what do you expect from the round?
Arena51 is a community game. Leapfunder has an extensive and cool community. So we expect a lot of interest and support. Maybe Leapfunder itself will make a big prediction game round.
4. How much growth potential do you see for Arena51, and what type of investors are you looking to attract in this round?
It's a rising market with a volume of about 3.5 billion just in Europe. Investors should be interested in our industry and have experience in marketing and scaling up a business.
5. What are your plans for the upcoming months? Tell us about your go-to-market strategy and the plan to acquire customers.
We are already live with a successful proof of concept. Now we need investment for our growth. We are focusing mainly on online marketing.
Thank you for sharing your story. We wish Arena51 the best of luck.
Join our network of startups & investors!