Awesome startups are currently raising funding via Leapfunder and we wanted to take this opportunity to present their disrupting, amazing solutions. Each one of them is solving a pain, moving fast and breaking things, working day and night in order to offer their significant improvement to the world. What they have are amazing ideas, incredible energy and the experience, what they need are resources to make it happen.
Find out more about them below, see if one of those solutions interests you and get introduced to their team!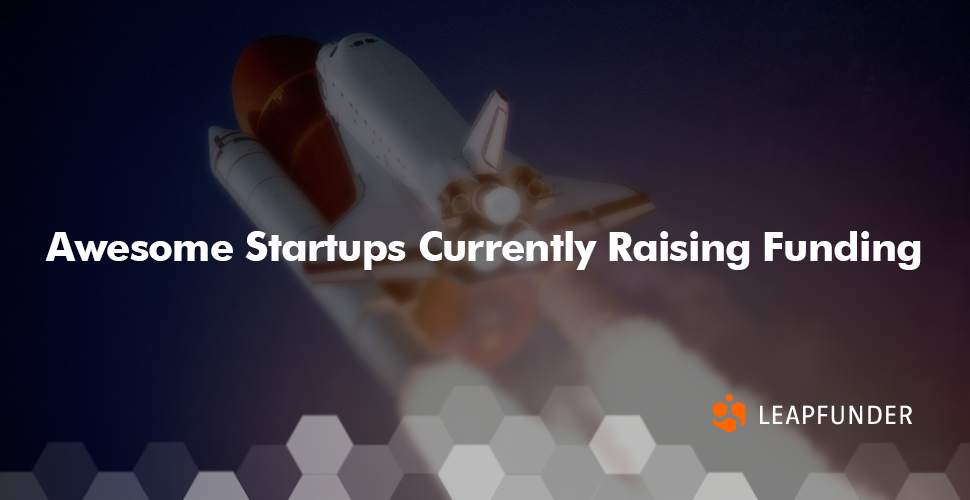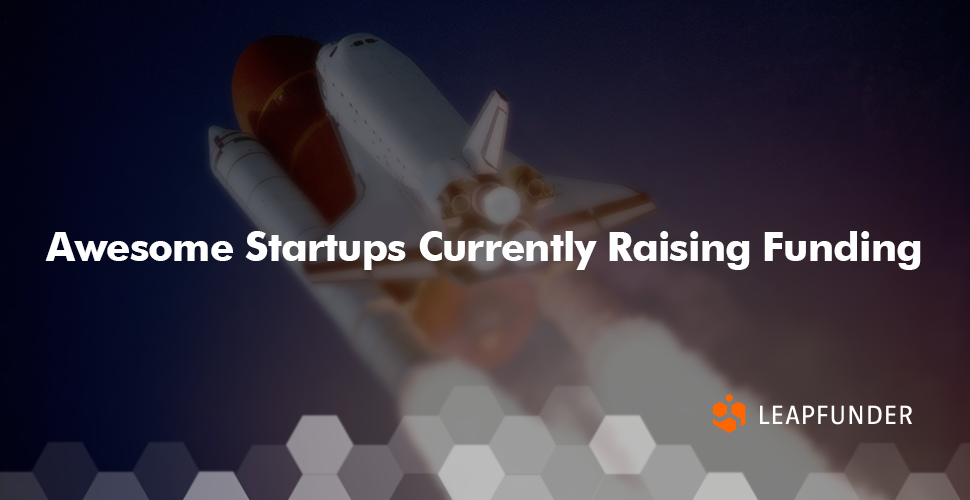 Startups about to close the investment round
Live on Demand
Live on Demand is a crowdfunding platform for live performance. Anyone can start and join requests for live performances of speakers, artists, musicians or DJs. When enough fans join a request, Live on Demand books the artist to a stage nearby.
You can get introduced to their team here: Live on Demand
Barqo
Barqo is an online peer2peer sharing platform for boats, in the private and business market. Both the tenant and the boat owner / lessor can (anonymously) Create Profile on Barqo.nl. Tenants can find boats available at a particular time and in a certain area. By means of a calendar function the lessor can put his boat for rent in the period that he / she wishes. In this way, supply and demand come together. Barqo makes boating more accessible, sustainable and profitable!
You can get introduced to their team here: Barqo
Printr
Printr is a startup that is building tools to make it possible for anyone to get creative with 3D printers without any technical limitations. We believe that our 2-way (B2B/B2C) approach is the best for the very competitive market of consumer 3D printers.
You can get introduced to their team here: Printr
Awesome startups currently raising funding via Leapfunder
Bundle
Bundle team believes that the thousands of photos and videos we take clutter our view of the important stories in our lives. Our mission is to make it simple and fun for everybody to unclutter this mess; saving people time and helping them turn their best photos and videos into long lasting memories.
Bundle's clever photo and video organization algorithm helps you take control of this mess in less time than any other solution. We turn your photos and videos into amazing stories on any digital device.
You can get introduced to their team here: Bundle
CYMTV
CYMTV B.V. was founded in 2005 and has software solutions for streaming television images over the Internet. Additionally CYMTV also offers hardware products (through partners), such as the Pluggy. The company is based in Rotterdam but has distributors in several countries including Italy, Vietnam, South Africa, Nigeria and the United States. The products speak to a worldwide market of both end users and corporate parties.
You can get introduced to their team here: CYMTV
Inspektor QLF
Inspektor's mission is to help fight caries by early detection of the disease. That is why we developed QLF equipment and diagnostic software. Where lots of scientists have been working with QLF

since many years, we now would like to provide dentists and dental hygienists with our technology, facilitating preventive care, minimally invasive cure and direct patient communication.
You can get introduced to their team here: Inspektor QLF
KOLLEKT.FM
KOLLEKT.FM is a social music platform where people can discover, collect and share web-based music from sources such as YouTube and Soundcloud. The platform combines these free-to-use databases and lets its users curate fun, rewarding and interactive playlists for others having the same taste.
When at a sufficient scale, the platform will monetise using a combination of B2B2C concepts: event ticket sales, promoted content & premium advertising as well as offering data-solutions.
You can get introduced to their team here: KOLLEKT.FM
Giaura
Giaura's goal is to develop products and services for a variety of industries which revolve around Giaura's CO2-capturing technology.
You can get introduced to their team here: Giaura
ProctorExam
ProctorExam's mission is to contribute to the globalisation of education and to make accredited education accessible to everyone in the world. We have built a software to fill the gap between online learning and offline examination.
You can get introduced to their team here: ProctorExam
MentesMe
MentesMe is an HR consulting organization founded by Gerard Dekkers in 2011. In 2013 a start was made with the development of an integrated online environment and 8 associated partners joined the organization who came from different sectors: education, business services (consultancy) care and IT. MentesMe works with innovation credit from Rabobank, WBSO subsidy for the IT development, and recognition / subsidy from the Ministry of Social Affairs and Employment on the subject of education and childcare.
You can get introduced to their team here: MentesMe
Leapfunder
Leapfunder is a network investing method that allows everyone to invest in startups.
You can get introduced to their team here: Leapfunder
All of the startups mentioned above are using Leapfunder to raise funding and many more before them have raised funding successfully. If you would like to find out more about Leapfunder and how it works, please visit our website: Leapfunder.com and sign up as an investor!