Belén Hein & Felix Hermsen are co-founders of Neurolytics, a startup that uses AI to develop video assessments, so companies can screen employees and job candidates for characteristics such as stress resistance, motivation, and match with the team. Find out why they started working together, learn more about their mission and check out what they think is the next big thing in the Dutch startup ecosystem.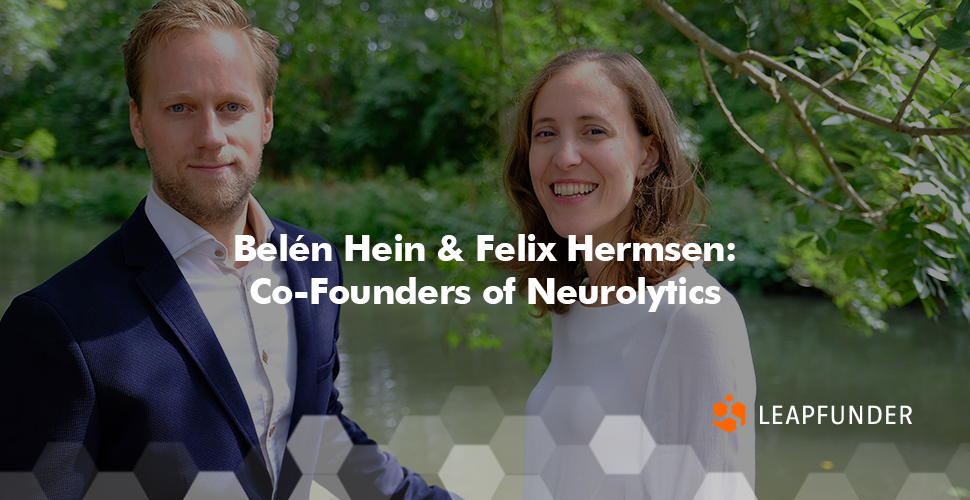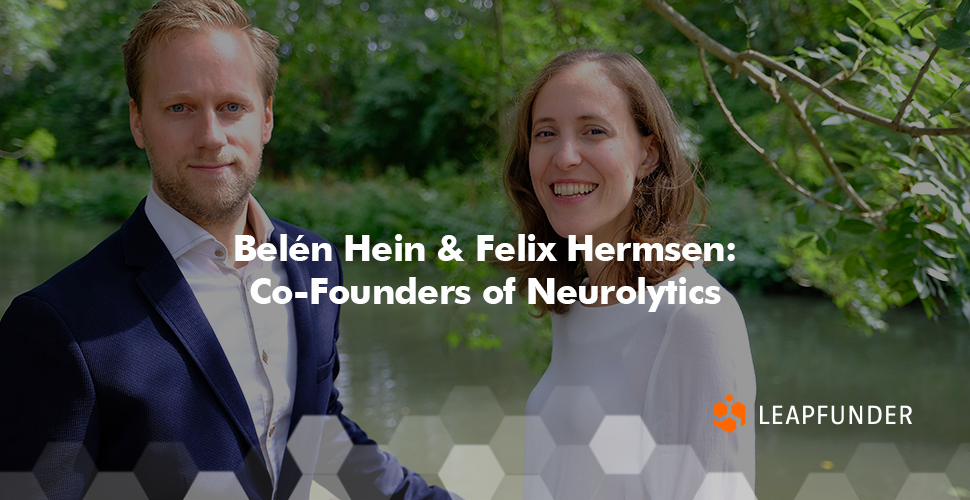 1. Hi Belén & Felix, thank you for agreeing to do the interview. Could you tell us how you entered the startup world in the first place and why you started working together?
Belén: Felix and I met when I was actively looking for a way to start a scalable business, which was shortly after returning to a corporate job after maternity leave. I realized then how important it is to be doing something you are passionate about. When I met Felix, things immediately clicked. He had a clear vision of what he was building and that inspired me. At the same time, I had experience and skills that were complementary to his. After some weeks and sessions together we decided to start Neurolytics. 
Felix: Since I was young, I had a passion for both people and technology. I saw people around me sometimes struggling with life, burnout, depression, and other psychological challenges, while I saw so much joy in the world. So I started studying psychology, neuroscience and briefly did an external PhD trajectory in experimental psychology. I learned a lot, and on the side, I kept reading about technological advancements. I thought there must be a scalable solution to help people and analyze human behaviour more objectively in order to serve, protect, help, cure or better understand them. I ended up talking to an investor who introduced me to Holland Startup, a venture studio in Utrecht, where I met and joined forces with Belén. 
On a higher and visionary level we connected from the beginning: we wanted to build a large global tech company for the good of people. We wanted to use scientifically cutting edge technology to help people get the jobs they love and help companies all over the world to hire people who fit their team and company culture.
2. Neurolytics is a startup that uses AI to develop video assessments, so companies can screen employees and job candidates for characteristics such as stress resistance, motivation, and match with the team. Tell us more about your mission.

We want to help (small) organizations select the right candidates based on objective behavioural analysis because we know how challenging it is to find the right people that fit both the team and the job. Our solution has a revolutionary way of measuring behaviour objectively with a scan that candidates can do from home. Moreover, we believe in passionate people and that technology can make life better. Every person is unique and should have a chance in landing their dream job, regardless of their age, gender and ethnicity. We believe organizations should employ people who are engaged by their company values and core activities. It's quite cool helping organizations to find the right people that fit or add to their teams, are intrinsically motivated and will be happy in their organizational culture.
3. In 2021, you were Startup of the Year according to MT / Sprout. Congratulations from all of us at Leapfunder! How does that make you feel and which doors did this title open for you?
Thank you! This is a very nice acknowledgement of what we are doing. It gave us a feeling of appreciation, pride, and an extra boost to work even harder and faster. We aim to help many companies and millions of people. We also want to grow step by step. This title gave us media attention and put us in the spotlight of investors.         
4. Which lesson for startup founders would you like to share with our readers?

Every startup faces challenges, rough and difficult times, whether we're talking about just the founders or entire teams. If your purpose is strong enough, you can bear and overcome many difficult situations. Find a problem that is close to you, that you really want to solve, or that you have a true passion for. It all starts with hope, a spark, something that drives you.
5. What do you see as the next big thing in the Dutch startup world?

The next big thing is the emergence of more female and minority lead startups. Startups and businesses with female leaders have a higher chance of success and higher returns. They also have a unique perspective on both business and social problems. We believe that the Dutch startup ecosystem will change greatly in this regard over the next 5 years. 
Thanks a lot for sharing your story and vision with us. We wish you the best of luck in your future endeavours.
Join our network of startups & investors!