Did you know that 2 out of 5 people lie about liking a gift? Every year, €20B worth of unwanted gifts clutter our houses and our planet. Over 30% of gift cards that we give to each other – never get redeemed. As they expire or get lost in our kitchen drawers, merchants add over a hundred billion to their profits. Just imagine, how many beautiful dreams could be realized with this money instead! It's time for a new gifting solution that fulfils dreams – Boon & Bliss! Find out why they're a product-market fit, what kind of investors they're looking to attract and what are their plans for the upcoming months.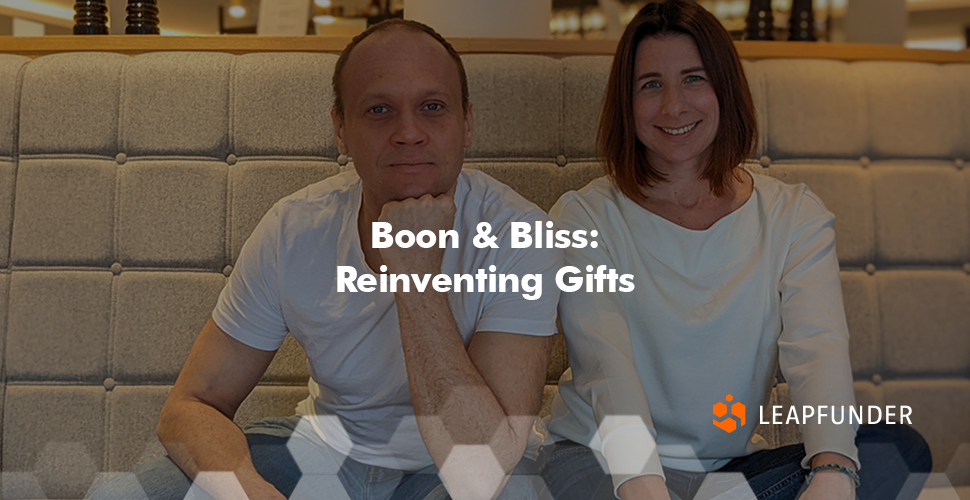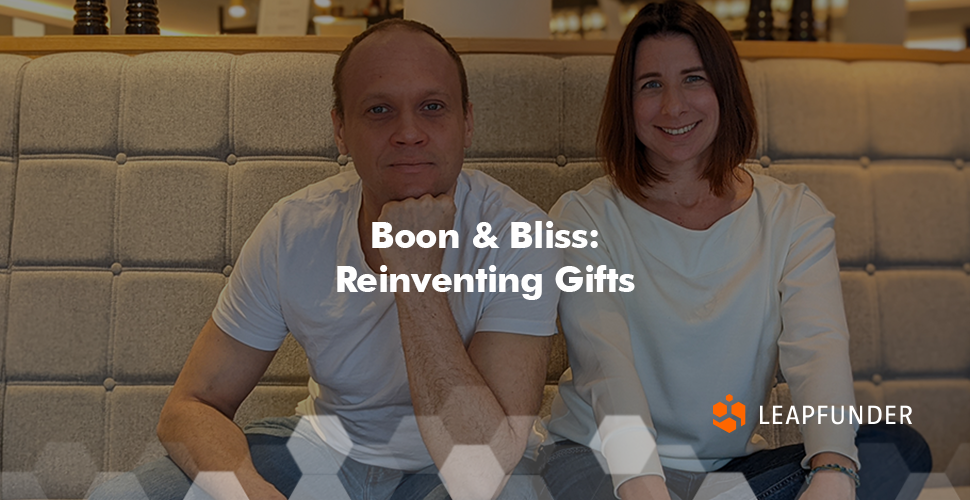 1. Hi Katherine, thank you for agreeing to do the interview. Tell us about Boon & Bliss, the idea that got it all started, and the amazing team behind it.
Thank you for the opportunity. The idea has been boiling for a while: this feeling of awkwardness when you receive a gift from someone special and you are so blessed with this moment of connection – but honestly: You. Do. Not. Need. This. Gift.
We all know the drill: it's the intention that matters most, not the gift. Or… that's not the case anymore? With today's technology and urge for responsible consumption, there must be a better way to give gifts. The topic resonated broadly in my network, and we gave it a start with a design thinking workshop where juices started to flow. As it started to shape as a social FinTech, my Co-Founder Anton took the lead in laying the foundation for a scalable and efficient platform. His previous experience in payments solutions in startups and scaleups combined with my organizational skills and execution track record in the financial sector formed a solid basis for the founding team. 
2. What problems are you trying to solve? What are the benefits of Boon & Bliss, and why is your startup a product-market fit?
Gifting today is a massive source of overconsumption and waste. You will be surprised by the stats: 2 out of 5 people lie about liking a gift. €20B of unwanted gifts get exchanged globally, year after year. The gift cards market is over €400B and one-third of it never gets redeemed. Just think how many dreams could have been realized with this money instead!
We put the needs of givers and receivers to the very centre of our solution: givers are done in a snap with a gift that is unique, truly matters and gives a smile, while receivers get all the freedom to spend the raised amount any time, anywhere, zero-waste.
Boon & Bliss helps people put their money where it matters: in fulfilling a dream. Instead of giving a pile of random gifts and gift cards, friends and family can money pool together for something meaningful. We take care of a feedback loop as well – and thus make sure that the gifts last far beyond the moment of giving and receiving. 
3. How much growth potential do you see for Boon & Bliss, and what type of investors are you looking to attract in this round?
Boon & Bliss is set to become the first gift in mind. Globally. And we won't be satisfied with less. As digital natives are adopting social verticals to get various jobs done – listen to the music, watch movies together, see what your friends read – we see an opportunity for gifting to have its very own dedicated vertical. 
Yes, it's ambitious – and so are the investors that we want to attract in this round. We welcome those who share our vision and are ready to contribute with their wisdom. Angels with B2C experience who 'have been there, done that' and are looking for the next big thing would be a perfect match – do not look any further and join us!
4. You have a live round on Leapfunder. What makes it the right tool for your startup, and what do you expect from the round?
Leapfunder makes it a perfect tool to attract diverse smart capital early-stage and yet keep the needed simplicity in the cap table for future VC rounds. We have a great lineup of investors who already made us much smarter during the first conversations – looking forward to adding more wisdom and experience to the mix.
5. What are your plans for the upcoming months? Tell us about your go-to-market strategy and the plan to acquire customers.
In the upcoming months, we are focusing on weddings and corporate group gifting, as we calibrate the product accordingly based on the feedback from earlier experiments. Next to that, we are preparing an influencers campaign to get more buzz out and win the needed trust of the new users in the Netherlands on a broader scale. As we go through these steps, product-led marketing remains key: increasing the conversion ratio from contributors to givers and receivers, incentifying sharing of fulfilled dreams via socials and strengthening network effects.
Thank you for sharing your story with us. We wish you the best of luck in your future endeavours.
Join our network of startups & investors!