One of Leapfunder's clients (and our startup bros from Startupbootcamp Amsterdam Class of 2014), just launched a solution to your photo mess, your unorganized camera roll – an app that will turn it into a beautifully-shared photo gallery; Bundle. We had a chance to chat to their CEO, Michel op 't Landt, about their pivot, raising funding and their future plans.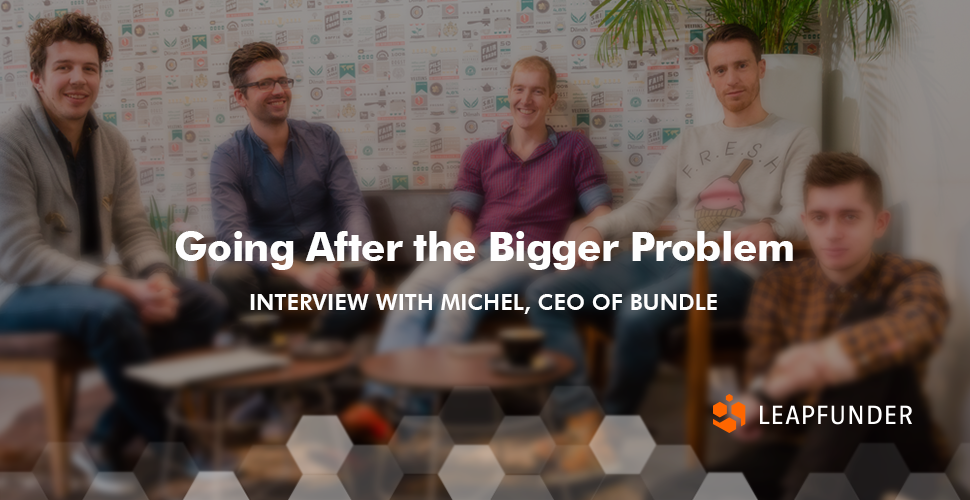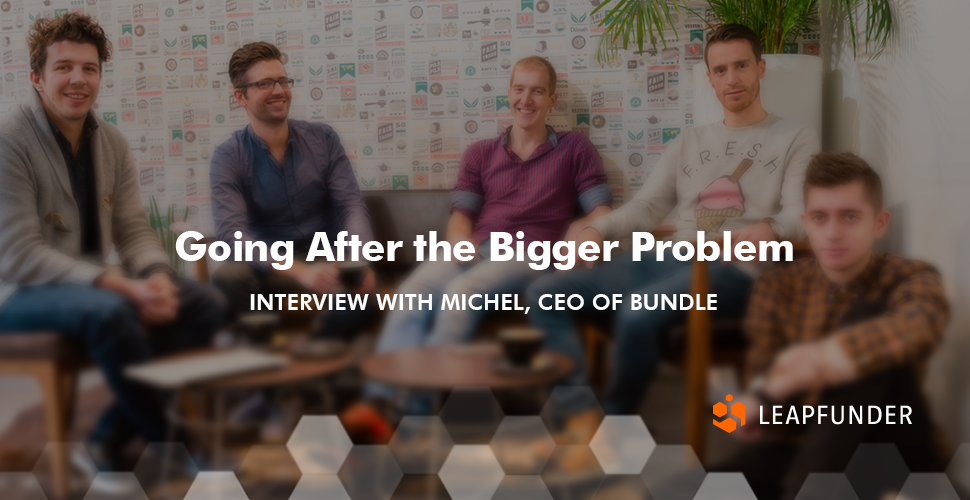 Interview with CEO of Bundle: Michel op't Landt
Hi Michel! Congrats on your recent launch and successfully closing the funding round to make it all happen. Tell us about Bundle and the amazing team who pulled it off.
Bundle is a smart photo organization and sharing app that makes it easy to declutter your photo mess and turn in into a gorgeous shared photo gallery in minutes. We're on a mission to reinvent the way we organize, share and store our photos by making it faster, cheaper and more fun.
One of the things I really like about working on Bundle is the amazing people in our team. We have a small and agile team that's operating at warp speed, combining amazing product development skills with great UX design and a data-driven approach. I'm super proud of what our team has accomplished in the last six months and can't wait to see where we are in another six months. We are also backed by a great group of angel investors that believed in us enough to invest their time and money. Each and every one of them is committed to help us on our mission.
We are thrilled to share Bundle with you and even more excited to learn how you will use it. You can download our iOS and Android app today.
When we met at Startupbootcamp, you were Ukky and then you pivoted to Bundle. Could you tell us about the whole process from making a decision, consulting your investors and mentors about your decision to the launch. How did they react? Share one piece of advice that you've learned along the way.
When we decided on the pivot we didn't have investors yet, so that was easy from a decision making perspective. We found that the Ukky proposition was focussing on a small part of a big problem, so we decided to go after the bigger problem as it was more promising.
Last year, you raised a funding round via Leapfunder. Tell us about your Leapfunder experience and the greatest benefits of raising funding via Leapfunder convertible note as an early stage startup.
Greatest benefit of Leapfunder has been the pooling of smaller investors, so the fact that you can get friends and family to easily invest €1000.
You have recently successfully closed another funding round of $300K. What kind of investors did you attract?
Last week Bundle has secured an additional $300K in seed funding from angel investor, Hans Veldhuizen, founder of Albumprinter/Albelli, which was acquired in 2011 by Vistaprint for $83.3M. The new funding brings Bundle's total funding to date to $600K. "Bundle is beautifully designed and super intuitive to use. It also addresses and solves a major pain point that most consumers have, providing an easy way to organize and share massive amounts of photos on their camera roll that tell the story of their lives," said Hans Veldhuizen.
Bundle was officially launched last week. Please share your world domination strategy; which markets will you focus on and what will be your next milestone? Are you planning to raise another funding round this year?
Bundle is available globally, but we are focussing our PR & Marketing efforts on the US and The Netherlands. Our next milestone will be to grow to one million users. We don't have any plans for another funding round this year, but if we keep growing like we currently do we might raise another round to accelerate that growth.
Thank you Michel for the great interview! Best of luck to you and the whole Bundle team in reaching your first one million users!
Be in the right place to early discover promising startups such as Bundle: