CashOrCard (Countr) is a complete retail solution for business owners & they're currently raising their 4th funding round via Leapfunder. With 7% average weekly growth in 2015, read all about the team that has proven to be able to deliver results in our interview with their CEO, John Staunton.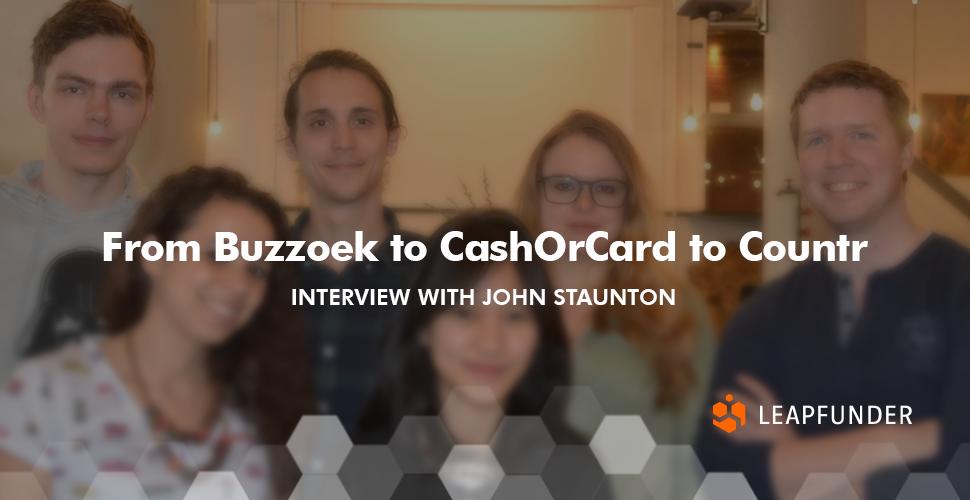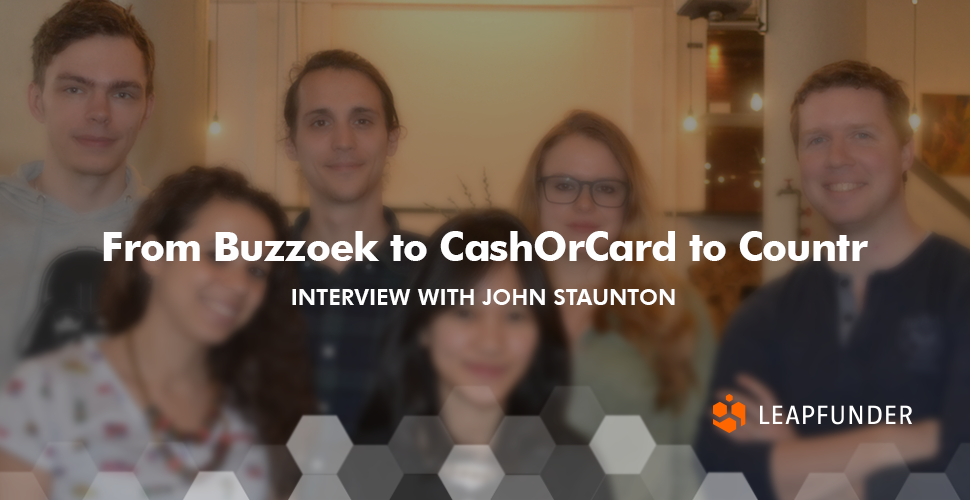 Interview with CEO of CashOrCard: John Staunton
1. Hi John! Congratulations on launching your Leapfunder funding round! Last time we interviewed you it was about Buzzoek. Tell us more about CashOrCard & the amazing team behind it!
Hi! Yes, indeed things have progressed quite a bit here – we started as Buzzoek (loyalty), then morphed that into a full-fledged POS for retailers (CashOrCard) and have just rebranded from CashOrCard to Countr – a full retail solution for business owners (POS, Stock, Inventory, Omnichannel, Analytics, Loyalty). We have almost the same team as when we developed Buzzoek, and have the same original investors on board. We're growing like crazy (CashOrCard/Countr is active in 115 countries, with over 3000 businesses on board).
2. What characteristics are you looking for in an investor? What are the unique benefits and potential for return when investing in CashOrCard?
We're looking for investors who can help us to continue our rapid growth – those who understand the customer-facing retail, foodservice or hospitality industries or those who have connections and experience in B2B marketing and sales. We're a fast-growing company and this is a great opportunity for investors to get in early on a growing product, with an experienced team.
3. This is your 4th funding round, so you already have a lot of experience with investors. Please share your top 3 To Dos to raise a successful funding round.
Tough to say! For every startup, it's different – but from what we've learned:
Make sure you can get a meaningful amount invested in one lump sum by some early adopters – get the ball rolling. Our total is currently sitting at €0 invested, but that's because we're lining up a group of first-movers to get things started
Be open and honest with potential investors – this will avoid nasty surprises later on
Make sure you raise what you definitely need, plus a margin for unforeseen expenses and outgoings in the early stages of your company
4. You've chosen Leapfunder time after time for your funding rounds. Tell us why & what is your experience with convertible notes?
Leapfunder is very quick & easy to get set up, and is a great way to group together smaller investors. Investors can participate from almost anywhere in the world and the platform makes it easy for a startup to track who is interested and what activity they've undertaken. One nice thing about the Leapfunder conversion later is that you can bring in a wide variety of experts as investors but keep the cap table clean and tidy as they're converted into a StAK. So far, convertibles have worked well for us, and have helped us avoid tricky valuation questions during the pre-revenue phases.
5. What's next for CashorCard? Please share with us how you're planning to utilize the funding received from your Leapfunder round.
We're now at the 'scale up' stage, and are raising this financing round to cover operations for the next year so we can focus completely on growth and marketing. We already have channel partners such as Dell, Intel and Fiber.nl on board and will work together with them to reach a huge customer base. Our goals are to be profitable within 6 months, and in every country on Earth within 12.
Sounds interesting? You can get introduced to their team here :