CoolBeez solves the following problem for small and medium-size online shops: when people recommend things to each other, the default reaction is to google or go directly to Amazon. So word-of-mouth benefits Google or Amazon rather than individual shops. CoolBeez brings the online shop back into the recommendation loop by plugging into the shop's engine, automatically analysing orders information, identifying recommenders, and sending out suggestions to recommend purchased products to friends in exchange for discounts on future purchases. Find out what type of investors they're looking to attract, why they chose Leapfunder as their online funding platform and what are their plans for the upcoming months.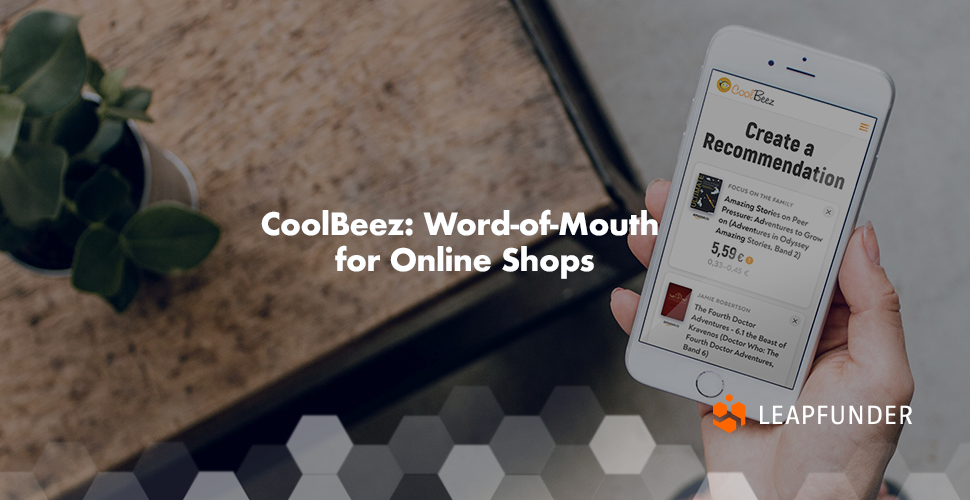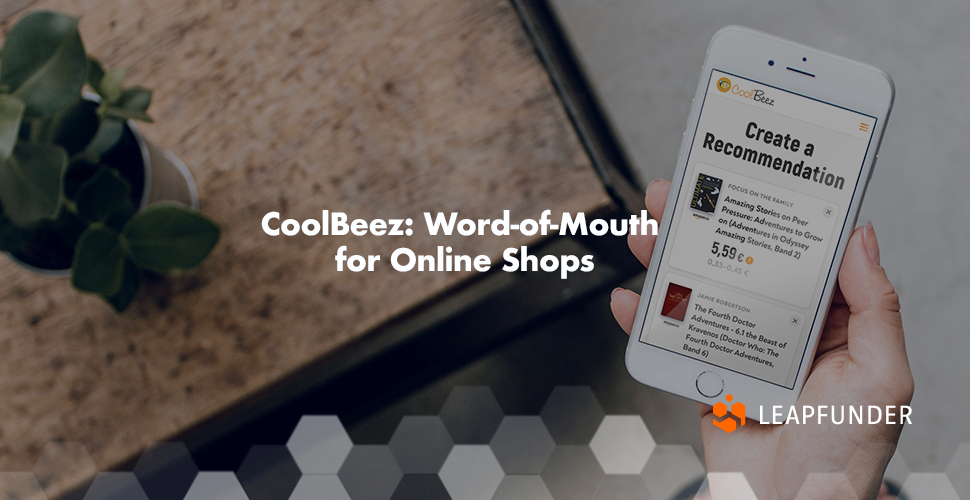 1. Hi Alexey, thank you for agreeing to do the interview. Tell us about CoolBeez, the idea that got it all started and the amazing team behind it.
CoolBeez is built around the power of recommendations that friends share with each other. We realised the strength of this kind of recommendations several years ago back in China when our wine company was selling wine to private customers through group buying deals on WeChat, the Chinese messenger+social network platform. The current team of co-founders also formed there, when Sergey Kopytov joined Galina and me to build a WeChat based marketplace for wine sellers in China and Hong Kong.
2. What problems are you trying to solve? What are the benefits of CoolBeez, and why is it a product-market fit?
Recommendations between friends are powerful, but they do not benefit individual online shops. For example, if I recommended you something cool I bought online, you would most likely google it and buy it on Amazon or elsewhere, but not from the same online shop I did. This is the problem we are solving, and our solution is a product-market fit because we bring the original online shop back into the recommendation loop.
3. How much growth potential do you see for CoolBeez and what type of investors are you looking to attract?
The growth potential for CoolBeez is huge – there are more than 15 million individual online shops globally, and this figure does not count millions of online sellers who sell through marketplaces such as eBay, Etsy, Taobao, etc. All of them are our potential customers. And now the digitalisation of commerce is still in an early phase. Even with the COVID-19 induced global boost for online retail, commerce is still more offline than online.
Our ideal investors would have two competencies: online retail (they understand the problem) and marketing (they know how to grow).
4. You chose Leapfunder as your online funding platform. What makes it the right tool for your startup, and what do you expect from the round?
Leapfunder's offer fits our current fundraising goals – we are mainly looking for angel investors, and Leapfunder is a good platform for processing such investments. We aim to raise €150.000 from angels in this round. €50.000 is already raised and in the bank, and we hope that Leapfunder will help with the remaining €100.000.
5. What are your plans for the upcoming months? Tell us about your go-to-market strategy and the plan to acquire customers.
Lots of work to do in the coming months: 
We are starting ad campaigns on social networks – the first results are very good, but there's still a lot of room for improvement and optimisation. 

We are developing an affiliate program and starting to reach out to design and marketing studios and agencies who help create and support online shops.
Next in the pipeline are collaborations with affiliate program operators such as AWIN. While we use similar tech for order tracking and attribution, we target a completely different market that is inaccessible to a traditional affiliate program operator. This makes collaboration a win-win for all parties.
Thank you very much for sharing your story, Alexey. We wish CoolBeez the best of luck.
Join our network of startups & investors!