What if someone said you could improve your athletic skills through video games? Would you believe them? DashTag created a product that's here to prove it. We've had the chance to talk to  Epco, their CEO & find out all about their amazing, wearable piece of tech!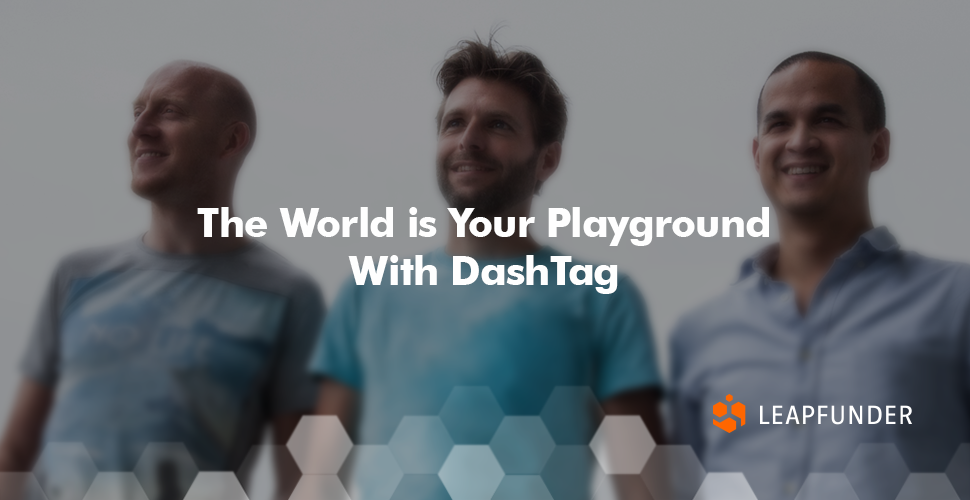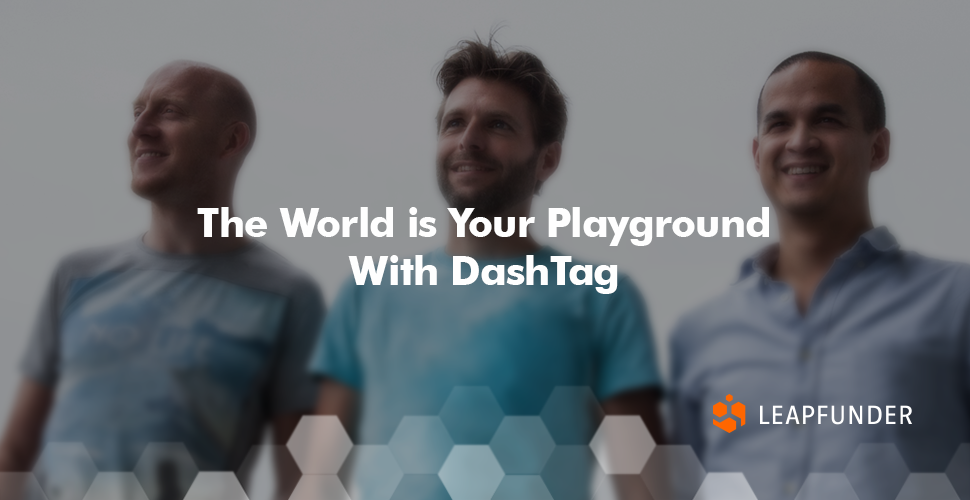 Interview with CEO of DashTag
1. Hi Epco, congratulations on successfully launching your Leapfunder round! Could you please tell us more about DashTag, how you came up with the idea for the DASH, and the amazing team behind it!
Thank you! DashTag gamifies sports. Virtual games have the appealing characteristics that engage the player every single day with notifications, challenges, rewards, and in the game you can be incredible. In sport, you have moments at the club and only a few athletes take initiative to do more outside the club. By merging the world of sports and gaming we engage players to practice their chosen sport every single day of the week. Our focus is on amateur players in team sports, starting with teenage players in football and field hockey. We offer the players an awesome app with their individual sport data and gaming elements such as their high scores, quick rewards, leaderboards, challenges, and features to become visible on social media. The sport data is generated by the DASH, a tiny wearable sensor we have developed that the players wear during playing their sport which afterward syncs with the app.
The idea came after a drink with a friend who is a football coach & trains his own son. In a small paper booklet, he was keeping track of the team formations, scores, etc. I thought this could be done so much better and overnight, my idea changed from a tool for the trainer to a scouting tool in a broader sense. Last year with the team we went from a scouting tool to the current business model. To engage the individual amateur player to practice sport every single day of the week gives us energy; this is our WHY. Our team is really great; with complementary experience. Dirk studied sports psychology and after 2 years of teaching, he ran his own marketing event company for 7 years. The last 3 years prior to DashTag he organised the corporate events at Fontys so he knows how to translate sports data into relevant information in our app, and he knows how to drive our marketing machine. Cliff studied industrial design. After his studies, he developed accessories for Apple in the US all the way to having his accessory on a billboard in the Apple-Store. You would expect he would be proud, but he wasn't because some decisions in the process were made by the Chief Product and at that moment he knew he wanted that job. He started his own app-development company which he ran for many years resulting in award-winning apps running at Worldbank and IMF in Washington and cool consumer apps. He drives our technology, product, and design. I studied Aerospace Engineering and I've worked in many different disciplines and leading teams at Boeing, Airbus, Eurocopter & Philips Lighting. The best thing for me is when I can build a proposition from scratch, get a team around it and bring it to success. Doing this with my own golden idea is fascinating and gives me more energy than ever before.
2. Wearables are the future, they say. How much growth potential do you see for DashTag and when do you predict it will start generating income?
Wearables are emerging everywhere. The winning wearables of the future are those that go beyond delivering only statistics. It is the valuable information and activity suited for your target customers on top of the statistics which secures the retention. The growth potential in amateur team sports is enormous. In football only, there are over 250 million players according to FIFA. Giving retention through gamification, we can scale everything from football & hockey to all (team) sports and reach a far bigger market. We will already have first revenues in 2016 & growing rapidly afterward.
3. What type of investors are you hoping to attract? What is the most important thing these investors should know about DashTag and what it can offer them?
I'm in the final negotiations for our Seed Funding with angel investors and in parallel keep talking with new investors especially towards our next round (Series A) and maybe still to join the current investors. The investor we are looking for has an international network in sports and data and to VCs active in this domain, especially in the US, this segment is huge. Joining DashTag means being a part of a successful journey in high-energy environment disrupting the sport industry starting from mass consumer market, similar to how AirBNB and Uber used the power of mass consumer market to flip their industries.
4. What would you say are the greatest benefits of raising funding via Leapfunder?
It secures the first financial runway to build the company and raise bigger funding and especially, it's an easy tool for our own network to invest in us.
5. What's next for DashTag? Can you give an insight in what you will use this money for? What will be your next milestone?
Our Seed Funding will be used to launch our marketing campaign, build our community & the commercial launch of our DASH-app as well as the DASH beginning of the new football season. We also have high expectations of the pitch to 54 European Football Associations at the UEFA in April.
Sounds interesting? You can get introduced to their team here: