Dennis Huizing designs and implements scalable processes that stimulate the growth of startups. He guides them through their first investment and makes sure they are investor-ready for potential follow-ups and have healthy relationships with all investors involved. Recently, he joined the Leapfunder team as the Country Leader for the Netherlands. Find out what his main goals are, what he's most excited about and why you should join the Round Table Session at Amsterdam Capital Week.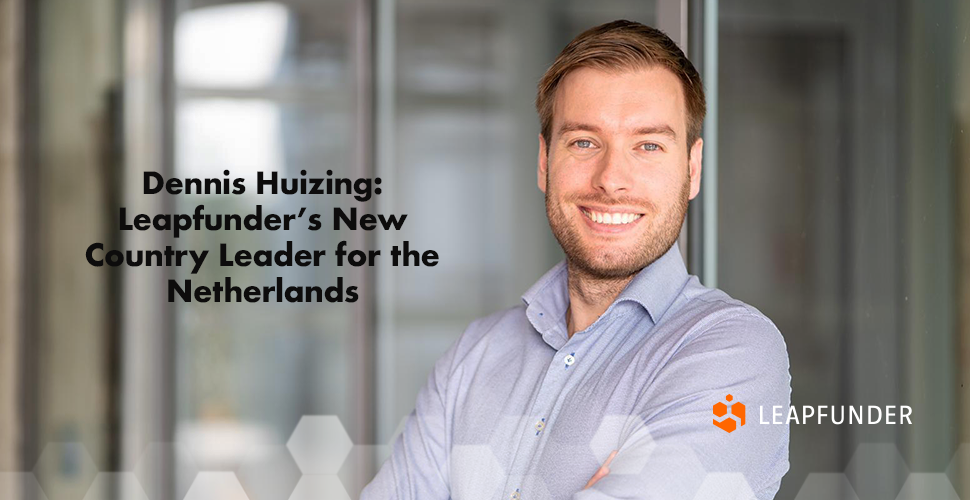 1. Hi Dennis, thank you for agreeing to do the interview and welcome to Leapfunder! Could you please introduce yourself to our investors and the startups? Tell us a bit about your background and your new role.
It's my pleasure. I have a background in developing organisations and teams. I've worked on and off as a freelancer and applied the Lean Startup method to my own proposition as well as to numerous other startups. I've coached startups with the aim to get them investor-ready as quickly as possible.
In my role at Leapfunder, I'm responsible for finding interesting startups for our investors to invest in. It's great to help the ecosystem this way. 
2. What are your main goals as Leapfunder's Country Leader for the Netherlands?
What I like about Leapfunder is that we have a strong and active platform with great Angels. In particular, the ecosystem in Amsterdam is very well developed. I want to expand on this and help other areas develop as well. For instance, there's a lot of potential in Brabant or Delft/Rotterdam for us. My main goal is to spread awareness about Leapfunder to these areas and help great startups find great Angels.
3. How do you think Leapfunder can contribute to the Dutch startup ecosystem and what will you do to enhance that?
Leapfunder can improve the standardization of the ecosystem. We have well-rounded and valid contracts that are easy to read and implement. 
As an early-stage startup, doing a funding round on your own can often lead to a big headache for all parties involved. We regularly give workshops on the basics of doing a funding round and this is something I would like to see streamlined more so that we can reach even more startups. 
4. When will you feel that your journey at Leapfunder has been a success? What do you expect this new role will give you? What are you most excited about?
I am excited about getting more startups but also more investors familiar with Leapfunder. I'll be happy with my journey at Leapfunder if our way of working becomes the industry standard for deals. Also, I am excited about reaching out to new investors and connecting them to interesting startups.
5. Tell us about the next Round Table Session. When? Where? How to RSVP?
The next Round Table Session is on September 27th and it's a pretty special event! It will be a part of the Amsterdam Capital House, but also Leapfunder's birthday celebration. Lastly, it will be a farewell to my predecessor, Rutger Kemper, so I'd like to invite all our Angels and partners to register here and attend this very special Round Table Session.
Thanks a lot, Dennis! We wish you the best of luck at Leapfunder.
Join our network of startups and investors!