It's not a secret that the Dutch startup scene is thriving and that some of Europe's best startup hubs are in Amsterdam & Eindhoven.  Forbes recently published its 30 under 30 Europe list, and while it includes many amazing young leaders, inventors & entrepreneurs, only two of them are Dutch. We believe that some important names are missing so we decided to bring you the complete list of Dutch founders under 30 to keep an eye on in 2016.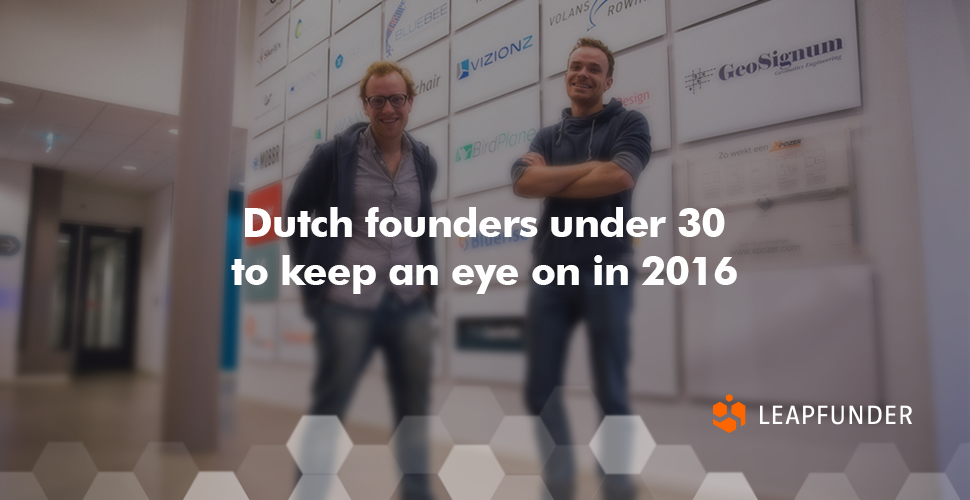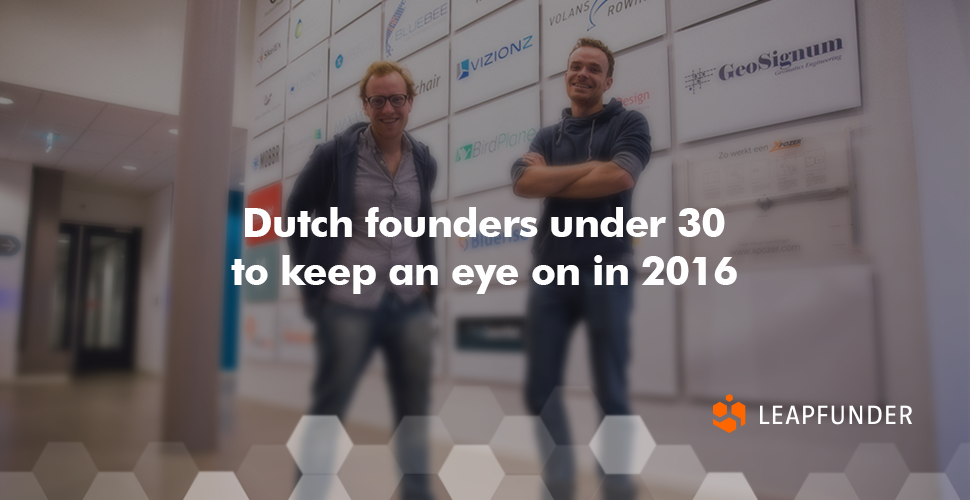 The Dutch founders
Marijn Flipse & Bart Jacobsz Rosier (Bolt Mobility)
Marijn & Bart are both mechanical engineers whose vision is to make the world a better place with technology by accelerating the transition to sustainable energy and transport. Their passion & knowledge has been greatly recognized last year when their product AppScooter raised a record €1M via Leapfunder platform.  AppScooter, also called the "Dutch Tesla on 2 wheels", is the first electrical scooter that runs apps directly from the cockpit. You can read more about their achievements, goals and plans in a recent interview we've done with them here.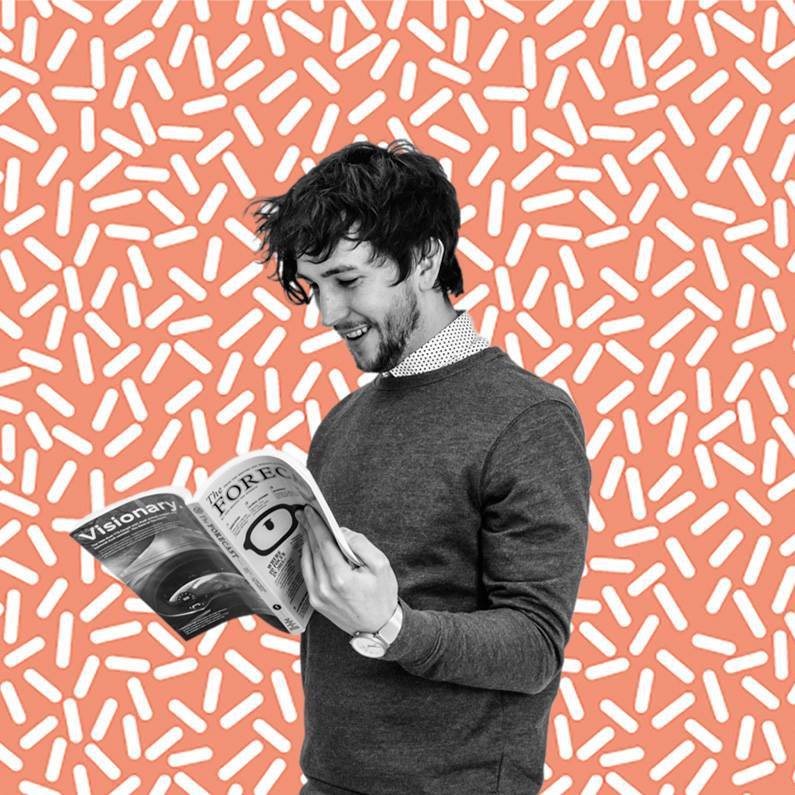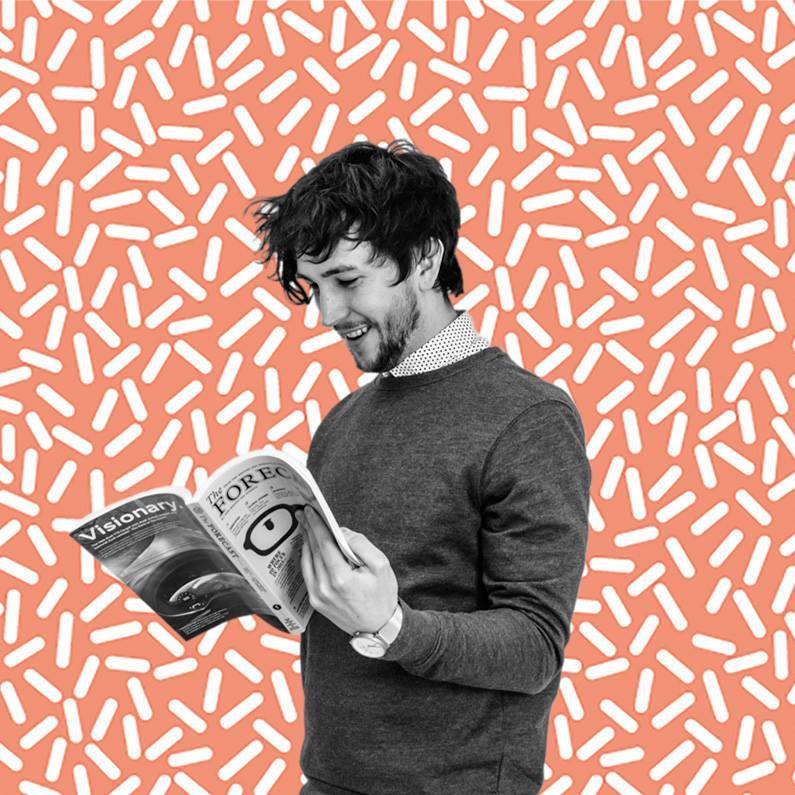 Mark Studholme (Crowdyhouse)
Formerly a founder of Commercial Real Estate Agency & one of the managers of Archello, one of the largest social networks for architects and designers worldwide, as well as an editor in chief of a startup magazine for architects Think Trespa, Mark is a co-founder of CrowdyHouse -the marketplace for the world's furniture, fashion and product designers. Their idea is to help the world's professional designers put their products into production and bring them to market. We've had the chance to talk to them last spring in our post From FFF to 600 K Seed Round where Mark gave us the insight into CrowdyHouse's keys to success. Since then, they've gone a long way and they are currently raising their new round via Leapfunder.
Melinda Jacobs (Subatomic)
Melinda is an entrepreneur and user psychology expert who has specialized in changing behavior through play and games. Her company Subatomic works with other companies in a way that it facilitates a greater connection between the client and their desired audience with the help of digital platforms and mediums. Creating a better user experience is the ultimate goal. In addition to this, Melinda is one of the founders of Alt12, an Amsterdam-based organization determined to change the Dutch ecosystem for women founding and working in digital and technology-based companies. She is also a member of the review board for theJournal of Games and Virtual Worlds and the IJGBL and continues to give guest lectures at colleges and universities across the Netherlands. Melinda was nominated two times for the "Wereldverbeteraraars" by VIVA400 for the contribution she is making in her respective field.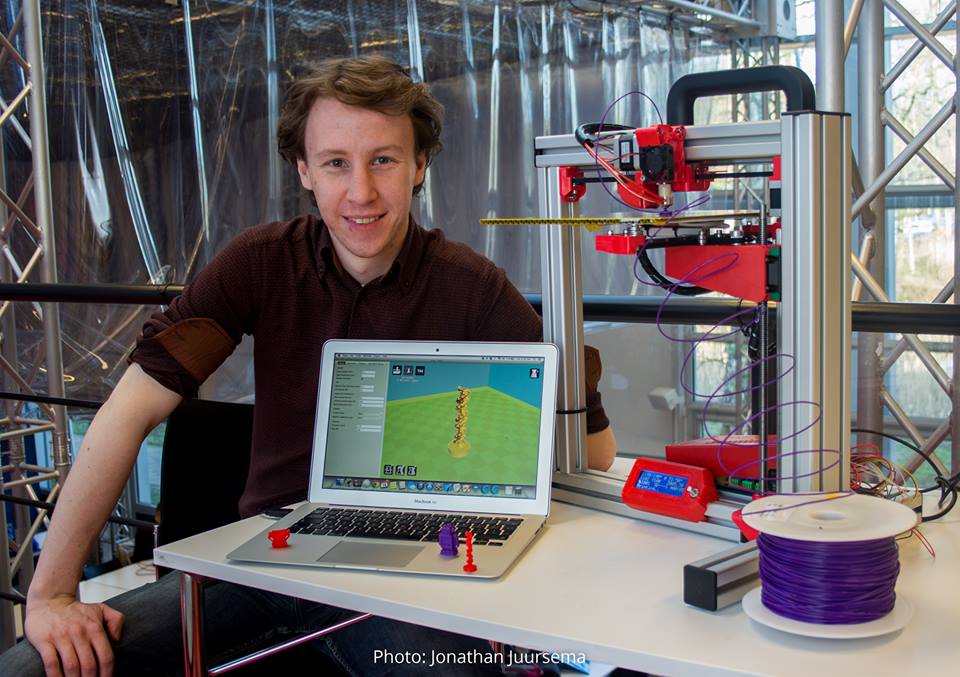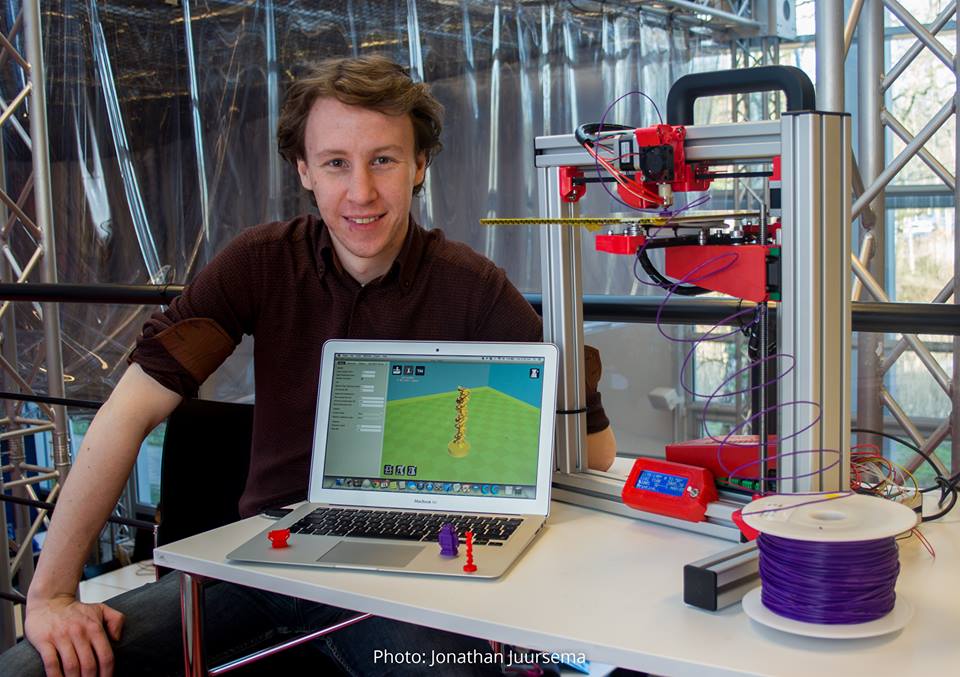 Douwe Bart Mulder (Printr)
Douwe Mulder is a talented software designer & one of the co-founders of Printr, a unique 3D printing platform whose idea is to make 3D printing easy and accessible to everyone without any technical limitations. People who own a 3D printer can connect to their platform and control every aspect of the printing process from a website dashboard and those who don't own a 3D printer can use Printr's 3D printing app section to design their models, and then use connected print partners to have their models printed and sent to their homes.
Adriaan de Jongh (Fingle, Bounden)
Generally interested in social interaction, Adriaan is a game designer whose experimental games connect people & challenges them on a whole new level. Players are encouraged to bond and share physical interactions in order to be able to play. His most famous games areFingle & Bounden but according to him, he's currently prototyping a new kind of mobile dancing game, a 'Where is Waldo'-like game together with a talented illustrator, and a game to help people with brain injury cope with too much input. His idea is to "make people play with each other's personalities, to strengthen their relationship, or to discover each player's social boundaries" Learn more about this amazing visionary who's been listed in Forbes's 30 Under 30 List on his website.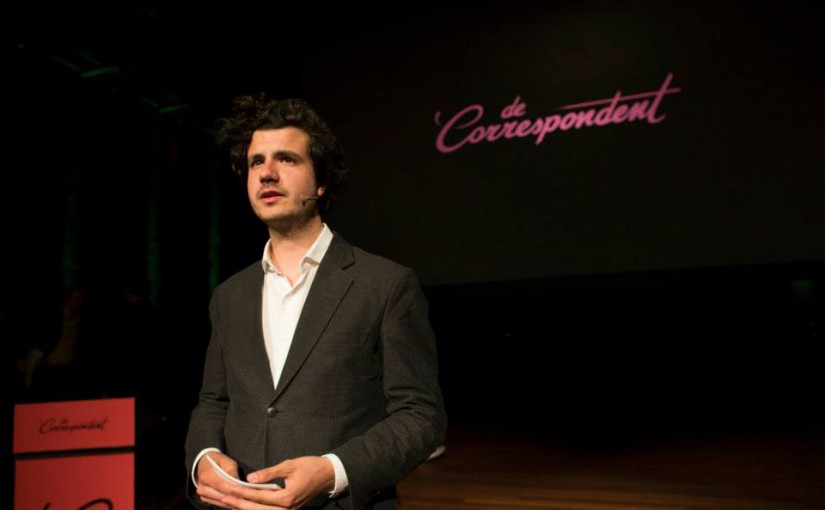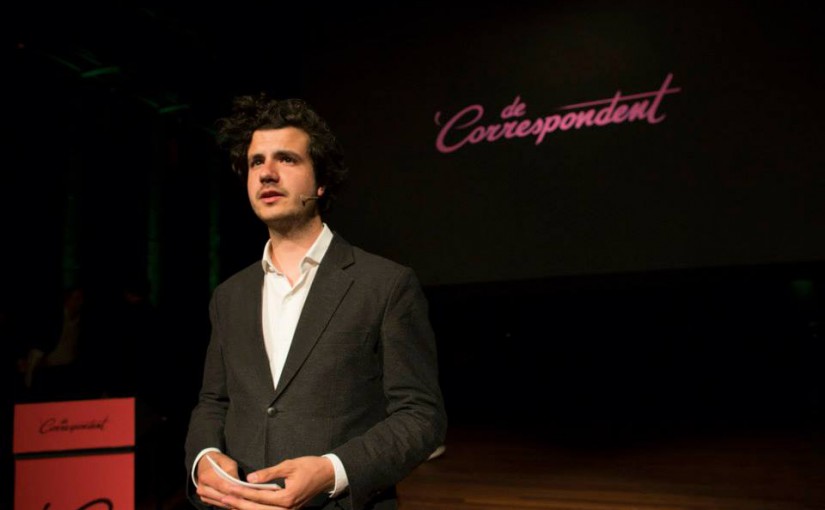 Ernst-Jan Pfauth (De Correspondent)
Formerly an editor at Dutch daily NRC Handelsblad & editor in chief of tech news site The Next Web Blog, Ernst-Jan launched De Correspondent, a Dutch online journalism platform that offers background, analysis, investigative reporting, and the kinds of stories that tend to escape the radar of mainstream media to more than 35,000 subscribers. The platform was launched in 2013 with a world-record funding campaign of €1.6 M. In addition to that, Ernst-Jan is an acclaimed technology author and columnist who has written two books on blogging & he was listed in Forbes's 30 under 30 in Europe.
Maurice Kroon (Yippie!)
Maurice is an entrepreneur with a passion for internet who has been creating websites since high school.  His company Yippie! is a browser add-on that automatically compares prices for the user while he shops. Whenever it finds a better deal, the user gets notified. For the rest, it stays nice & quietly in the background. Yippie! is also attractive for retailers because it shortens the buying decision time. Before Yippie!,  he founded  Studentify, a non-profit focused on helping international students that arrive in the Netherlands, StudentTutors, a marketplace where students can share skills, and giv.rs. , a non-profit URL shortener designed to promote charities for free.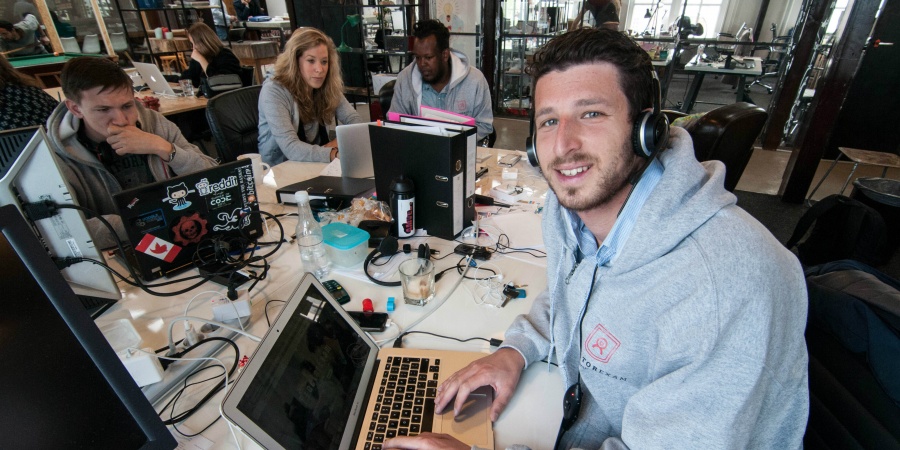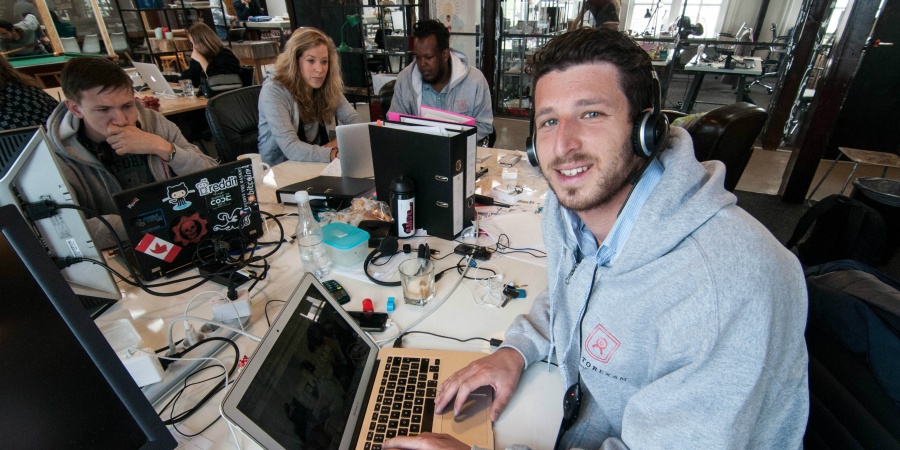 Daniel Haven (ProctorExam)
Daniel's vision is to make possible for everyone to have access to top-notch education. He founded ProctorExam as a way of doing that by offering a web-based platform for Safe Online Exams. The platform identifies people behind their computer and creates an exam environment for the assessment/exam industry. They are currently getting close to 1000 users & they have just started. Read more about them and their plans for 2016 in our interview.
'Access to good education is the single most valuable resource to shape the future. Technology allows us to digitalize and consequently globalize top-notch education hopefully fading away the discrepancy gap in know-how between the first and third world.' – Daniel Haven
Bas Smeulders & Rob van den Heuvel (Sendcloud)
Bas and Rob are two young business enthusiasts who, as students, founded PhoneGadgets, a company selling phone & tablet accessories which they imported from China. After growing their revenue to over € 50 K in their first year, they encountered shipping problems because they had to ship everything themselves. They quickly found a solution to their problem and, together with Sabi Tolou, co-founded Sendcloud, a platform that connects webshops with shipping carriers to save them time and money. They are currently providing their services to more than 1000 webshops and ship thousands of parcels, letters and pallets every day. Sendcloud has won numerous awards and was nominated for Sprout Startup of the year 2014 and also, by The Next Web, as one of the fastest growing tech companies in The Netherlands.
We are proud to say that we've met almost all of these amazing founders while they were raising funding via Leapfunder platform. They are all exceptional young entrepreneurs with a great passion for business. Stay tuned for updates on their startups & discover even more innovative founders :