Anouk Bikkel works as a Director at Amsterdam Capital Week, one of the most important startup events in the Netherlands, where startups and investors connect and create long-term partnerships. Find out what is it about startups that particularly attracts her, what she predicts for the Dutch ecosystem and what are the challenges that the startup scene is still facing.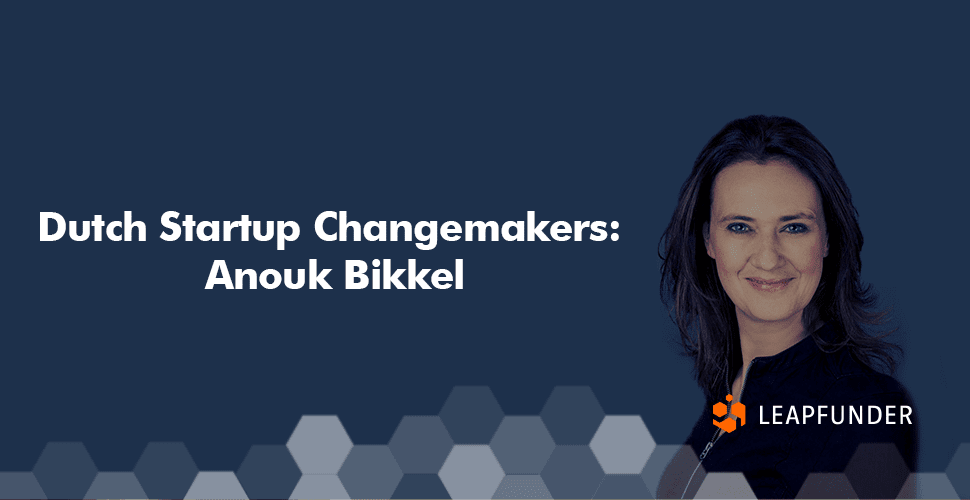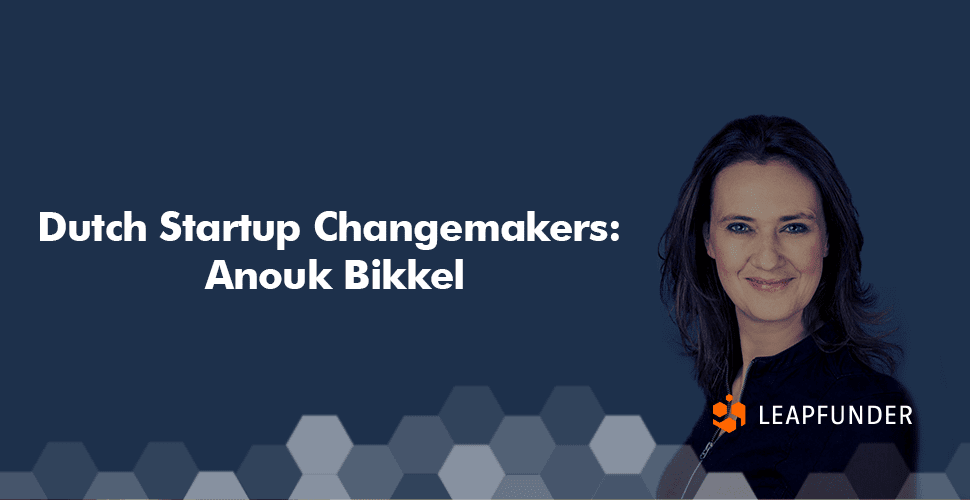 An Interview with Anouk Bikkel
1. Hi Anouk, thank you for agreeing to do the interview. Could you tell us a bit about your background and your role in the Dutch startup scene?
Well, there are a few constant factors in my professional life. It has always been about change, improving how teams perform and launching (big) new ideas. At IBM, where I was the Director of Communications, this was a daily practice. I was creating new sales training programmes and massive change management projects. One of the most rewarding projects was the 12-week summer camp " Extreme Blue" where we helped students solve global challenges. At the Amsterdam Economic Board, it was all about connecting 1000+ stakeholders. Then I met Ruben and Bas from StartupAmsterdam, and we founded Amsterdam Capital Week – a week that connects over 2 500 startups with 500+ investors.
2. Recently startups from all over the world travelled to Amsterdam to meet and pitch to over 500+ investors. Tell us about Amsterdam Capital Week.
It was amazing! Around 3 200 people attended the event: international and national startups, angel investors, corporate ventures, VCs, government officials, universities… Everybody was there! We had 20 highly curated events throughout the city, focused on early-stage till later-stage startups. With the experience we gained over the last couple of years, it was noticeable that we are really focused on the meaningful connections between investors and startups. A few highlights were: CapitalFest, the international event organized with StartupDelta and held in the Beurs van Berlage; the Capital Tour XXL, where people drove around the city on bicycles and visited investors; and Leapfunder's Round Table Session, where startups connected with angel investors. All of these events helped in creating meaningful connections.
3. You've worked at StartupAmsterdam as TechConnect Program Manager and now you're at Amsterdam Capital Week as a Program Director. What is it about technology & the startup world that particularly attracts you?
It's the people! That started out at IBM; when you look at tech people working you'll find they're always trying to solve an issue, they're always trying to make things better. So what attracts me most to the startup world is that there are always tech and creative people involved. It's about persistence and a positive environment!
4. With Amsterdam Capital Week you connect startups and investors and inspire new long-term partnerships. What is the thing you're most proud of in shaping the Dutch startup ecosystem?
We disrupted and boosted the startup and investor market by connecting all the players in the field. When I look back at the last three years, I'm most proud of all the introductions and connections we made for them. When people attend Amsterdam Capital Week they make at least five-six meaningful connections that can help them grow their business, solve an issue or find a future investor.
5. What do you predict for the Dutch startup ecosystem in the near future? What are the challenges the startup ecosystem is facing? What are your plans, what will you focus on?
The Dutch startup ecosystem is shifting. I see startups connecting with the right investors and corporates connecting with the startup ecosystem. Everything is more structured and focused. I see four challenges, which will be my main focus in 2018:
More female leaders at the table. This is a shout-out to the world,  to event organizers, to corporates, to startups and investors: we need more female leaders taking the stage. I want to challenge everyone to put more women on stage. And if women are afraid to go on stage or to take a leadership role, we should help them and support them to grow. At Amsterdam Capital Week we invited a lot of female leaders. For some reason, many of them couldn't make it or cancelled, while men didn't. It's my strong belief that we need to have a more balanced team. So to all women out here – take your role, take your responsibility, ask for help and stand out.
Diversity and cultural inclusion. Diverse teams perform better and last longer. Currently, our startup ecosystem is far from diverse. It's predominantly about white highly-educated men. There are a lot of entrepreneurs, however, many of them don't get a seat at the table because of their background, their last name, or just because they don't have an influential network to help them.
Networking is fundamental for success. Without connections and a network, you can't grow. Networking should be seen as one of your KPI's. However, it's still underestimated in the Netherlands. We should understand the importance of networking, like our co-workers in New York, Silicon Valley and Asia do. At Amsterdam Capital Week we help people make this mental shift.
Pay it forward attitude. It's about entrepreneurs helping entrepreneurs. People like Ruben Nieuwenhuis, Janneke Niessen and Robert Jan Galema, are opening up their network and help people grow. They understand the attitude and we need more of them.
I see so many entrepreneurs and investors just focusing on their own business and growth. I believe we can help our startup ecosystem grow if we all ask ourselves: "How do I pay it forward?"
Thank you for your insights, Anouk! We wish you the best of luck in creating even more meaningful connections and making the Dutch startup scene more diverse.