Prince Constantijn van Oranje, the Netherlands' startup ambassador, is helping shape the Dutch startup ecosystem with both StartupDelta, an initiative for fast-growing innovative startups with an international focus; and StartupFest, an event that connects European startups with providers of capital, business, and talent. We had the opportunity to talk to him and find out more about his background, what is it about the startup world that particularly attracts him, and what he predicts for the Dutch startup ecosystem in the near future.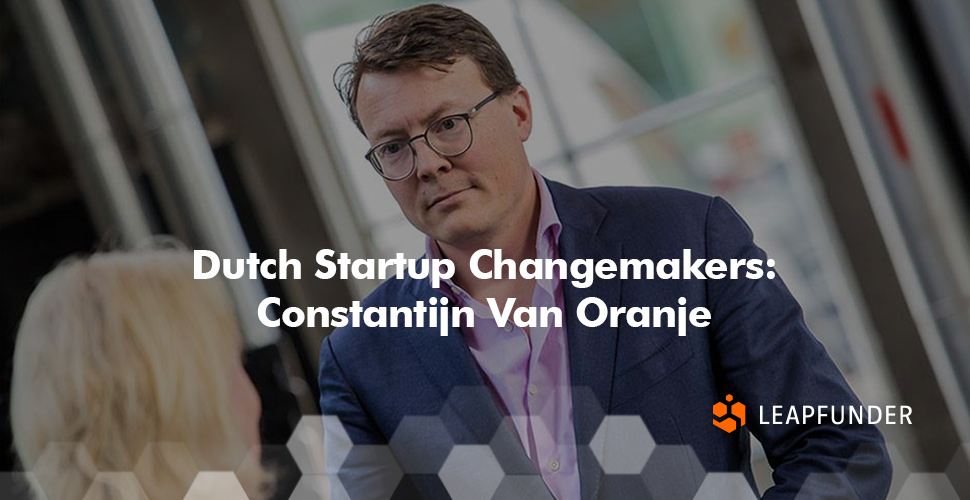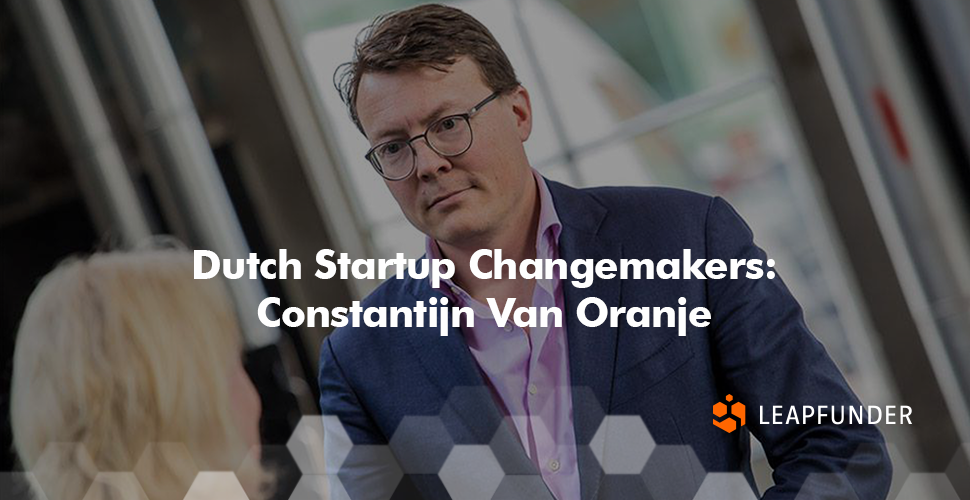 Interview with Constantijn van Oranje
1. Hi Constantijn, thank you for agreeing to do the interview. Could you tell us a bit about your background and your role in the Dutch startup scene?
I have professional experience as a management consultant, a policy researcher, a self-employed consultant and I have been working in government. I am the founder of StartupFest, a big startup festival in the Netherlands. Last year we had 36 000 people joining 30 different events in 16 different locations. After that, I was asked by the Dutch government to be a startup envoy of the Netherlands.
2. You have initiated StartupFest to give European startups a platform to make relevant connections with providers of capital, business, and talent. Tell us more about StartupFest.
We were thinking about what startups really need, and the conclusion was: events that are not too big, where entrepreneurs can meet with investors and potential clients, but they can also meet each other. We have a number of curated events with themes like Blockchain, FinTech security or MedTech in health. CapitalFest is our main stage event where we gather 300+ international and national investors and provide European startups access to them. Each of the events has key corporates that are opening up their businesses to startups as hosts. We are trying to create a week-long event where startups can find capital, talent and clients. The first event was last year, and this year we are collaborating with Amsterdam Capital Week, as they have a series of events in Amsterdam in the same time. There will be a lot of non-official events, such as dinners and parties, in order to create an environment of social connection.
3. StartupDelta is a Dutch initiative for fast-growing innovative startups with an international focus. How does it shape the Dutch startup ecosystem?
The first step for StartupDelta is to highlight what is out there and how to connect it better. A lot of innovation and startup activities happen across the country. There are more HighTech activities in the east and the south, while the FinTech activities are based around Amsterdam. The Security ones are around the Hague, and the Logistics ones around Rotterdam. The first challenge is to connect all of that into one ecosystem. The other is to connect the Netherlands better with the world at large, with important startup hubs in the rest of the world. We are following the journey from talent development, starting the business, raising capital, growing the company and internationalization, to finally exiting; in order to see where the gaps in the Dutch startup ecosystem are. We identify them and address them with selected partners to ensure that entrepreneurs in the Netherlands have easier access to talent and capital and that they are facilitated to grow.
4. What is it about the startup world that particularly attracts you, and what is the thing you're most proud of in shaping the Dutch startup ecosystem?
I would say it's the can-do mentality! I have been in government for quite a while, in a position of influence, but that is a kind of environment where it is very difficult to change anything or to innovate. Nevertheless, we were trying to work with startups, because they were driving innovation and applying technology. The can-do spirit, the belief that you can do something better than it was done before and the optimism that you can actually succeed is what particularly attracts me to the startup world. I think it's highly important for every modern economy to embrace entrepreneurship and innovation, and therefore, it is really important to support startups and entrepreneurs. I am proud of shaping the Dutch startup ecosystem with the little things like being able to help an entrepreneur find funding or connecting him to someone that can help him grow his business. We are also supporting startups when they go to big tech fairs abroad. I am proud when this results in startups meeting the corporates that can help them in their breakthrough.
5. What do you predict for the Dutch startup ecosystem in the near future? What are your plans, what will you focus on?
I think there is massive potential in the Netherlands, and that the ecosystem will become even more entrepreneurial and more ambitious. There is definitely a need to think more about the market and less about the technology. So we are rapidly embracing that. We are already seeing a substantial increase in the availability of capital. And I think we are going to see even more of that, as well as a number of interesting sizeable exits that will also stimulate the ecosystem further. I don't see any reason why in 5 years Amsterdam and the Dutch startup ecosystem wouldn't be one of the leading ecosystems in Europe.
StartupFest is an instrument to inspire and to connect people so I will focus on growing our capability to attract foreign capital and to support startups in their internationalization, as well as on working with the government to ensure their policy is more startup friendly. That process requires patience, but we will still engage in that.
Thank you for your insights Constantijn. We wish you the best of luck in your future endeavours.
Join our network of startups and investors!