While getting his Masters Degree in Mechanical Engineering at the Technical University of Delft, Duke Urbanik started ECLIPSE, a company that grew into a multinational software supplier of Laboratory Information Systems. By 1999 the company was sold to Alpha Technologies, an instrument manufacturing spinoff from Monsanto Chemicals. Since then, Duke has participated and invested in several startups. In 2008 he started coaching startup companies. Find out how he helps startups reach the scaleup phase and what's his advice for startup founders.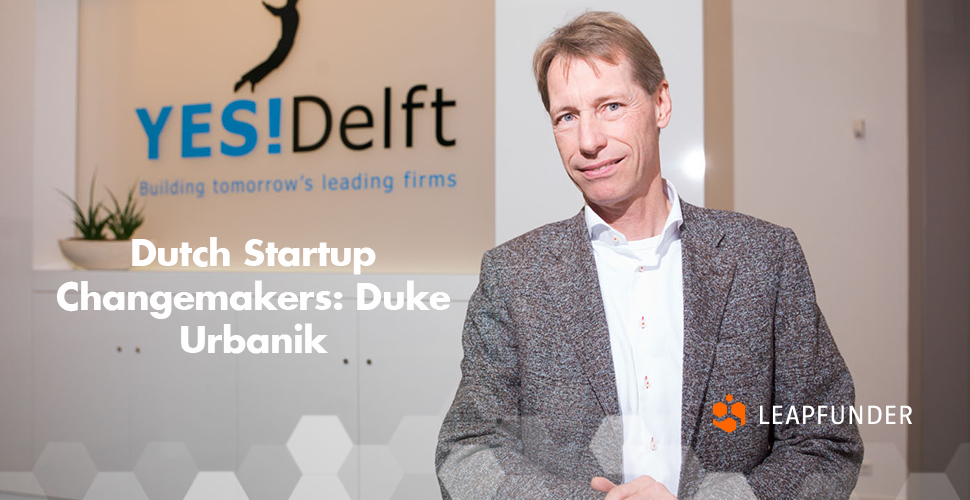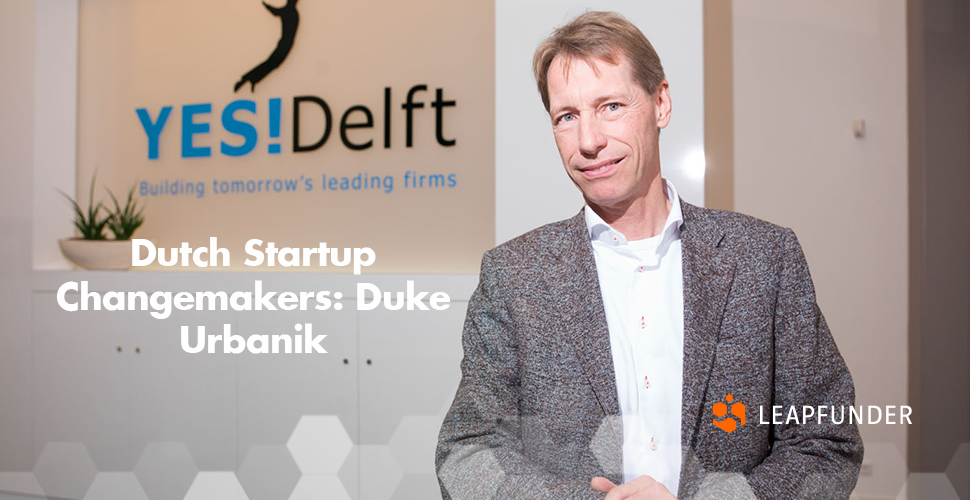 An Interview with Duke Urbanik
1. Hi Duke, thank you for agreeing to do the interview. You're an Entrepreneur in Residence at Europe's biggest High-Tech incubator YES!Delft, and a development and strategy coach to a multitude of startup companies. Could you tell us more about yourself?
I have been coaching startup companies for nearly 10 years now, initially from within my own consultancy company 2XD.NL, since 2010 as Entrepreneur in Residence within YES!Delft. I also founded a series of new startups myself after selling my first software company, and I use this experience to help startup entrepreneurs anticipating the next move in the development of their company.
In the beginning, the startup support system was relatively small, just a few organisations focussed on helping startups with parts of their challenges, and YES!Delft was still developing its approach of accelerating companies from an idea towards a successful business.
Nowadays, there is an enormous cloud of organisations around startups. However, once the startup is successful and is growing to mature organisations, they also grow out of the typical startup programs and enter in a sort of no man's land.
The idea behind my latest initiative ScaleUpDelta is to bring together these scaleup entrepreneurs into a community, so they can meet each other and learn from each other on a regular basis.
2. How do you help startups reach the scaleup phase?
Basically, this is the task of the incubators and accelerators. Funding, organisation and legal support are the main support areas, and market access is the big driver behind successfully scaling a company. I help these companies by using my network to connect them to the support they need and to corporates who have this market access and can be a customer or a partner.
3. When do you consider a startup a scaleup?
The consensus here is that a scaleup company has a product, paying customers and a positive cash flow and have overcome the biggest risk; the valley of death. Often these companies have 30+ employees, 1M turnover and are growing 10% every month.
4. Could you mention some examples of startups you helped become scaleups?

Let me first state that the startup is always in charge, and they are the ones who execute and make the startup successful. Swapfiets and Bolt Mobility are some of the recent success stories that I have coached over the years, from when they entered the incubator with an idea, up to getting tens of millions of investments recently.
5. Please share three pieces of advice for startups which who to scaleup.

Don't wait until your product is perfect. Try to get market access as early as you can to develop that market and claim your place in it. Sell sell sell.

Get a financial expert who is able to lead the process from scaling and has control over the full financial side of the company. Someone with a clear view on money raisers and money burners. Have him or her fund the scaling process, not just the start but also when bigger investments are needed. Having to find a new investor halfway the process will claim massive time and will slow you down.

Make sure that you have your fundamentals in order: legal and administrative structure, proper legal support, manufacturing (or partner) that is able to scale, and execution power. Often we see that the company runs into trouble when they discover that they haven't put enough attention to IP protection or manufacturing documentation.
Thank you very much Duke, we wish you the best of luck in your future endeavours.
Join our network of startups and investors!