We had a chat with Frank Appeldoorn, the Managing Partner at Arches Capital, a fast-growing group of business angels that is bridging the gap between VCs and how angels operate today. Frank's mission is to support tech companies so they could grow and disrupt their industries. By giving his experienced opinion, building relationships and providing investments, he helps software companies thrive. Find out how he entered the startup world, what is it about software that particularly attracts him and what lessons for founders he shared with us.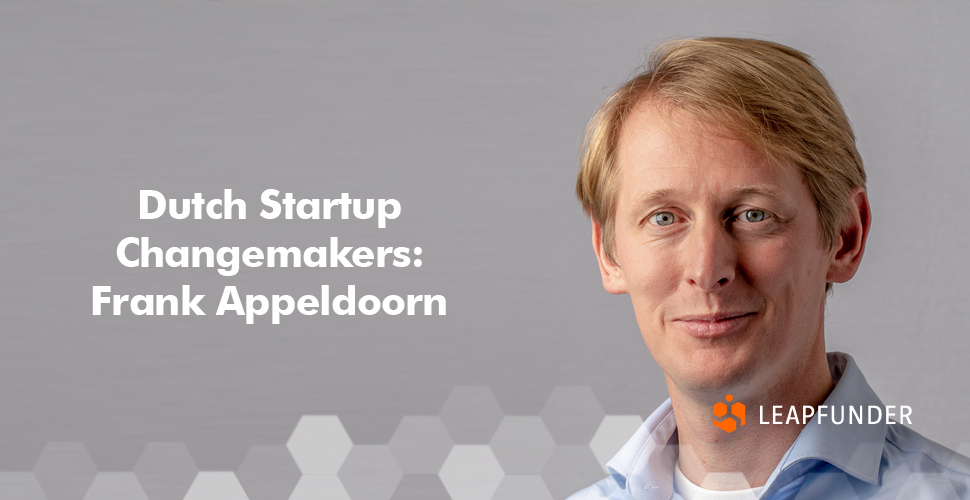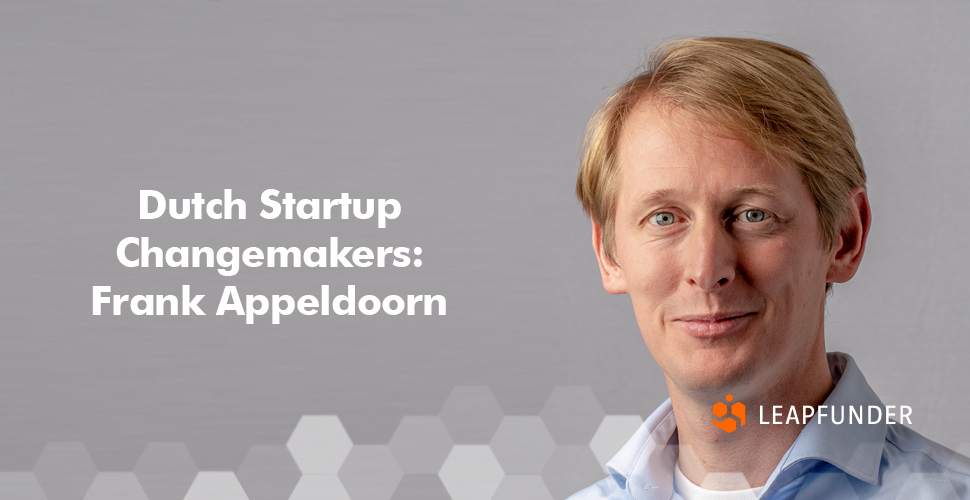 1. Hi Frank, thank you for agreeing to do the interview. Could you tell us a bit about your background and how you entered the startup world?
While I was working at AkzoNobel, and later on for Endemol in the US, I felt I was good at my job, but I wasn't satisfied with what I was doing. So I decided to stop cold turkey and picked a route that I know I liked. Since during my studies I had my own software company, I decided to get in touch with a few companies and help them out. In 2012 I got back to the Netherlands and started helping companies raise funding and approach new clients. In 2014, I came across a guy from Belgium, who raised a couple of funds already and he asked me if I wanted to help him. That year we raised enough capital to go ahead with the Volta Ventures fund.
A year and a half ago, we started having discussions on whether we want to do larger, 2M – 3M deals or smaller ones. I always liked smaller deals, and I saw a lot of good small deals, but they were never funded because the Dutch VCs tend to focus on larger ones. I thought that was a pity because you can help these companies so much by giving them expertise. I also saw that angels had a hard time preparing their startups to be good enough for the VCs. There is a funding gap between what angels and VCs do, so I decided to bridge that gap. Together with two partners who had the same idea, we started out with fifteen informal investors, and then grew the base of angels to fifty informal investors investing in six startups and counting.
2. Arches Capital is a fast-growing group of business angels that is bridging the gap between VCs and how angels operate today, by joining the best of both worlds. Tell us more about your mission there!
The mission is pretty simple; we want to build great companies. And we want to do that together with our angel group and the entrepreneurs. We want to guide founders in the right direction and help them with all the knowledge our angels and team can offer.
3. You have a lot of experience in building relationships and providing investments that help software companies thrive. What is it about the software world that particularly attracts you?
I grew up with the first computer that came around, and my dad was very into computers, so it stuck on me. I always liked tearing old computers apart and making them whole again. The same with software, I always liked writing little programs and then I started my own company, so it grew from a hobby to a business. I used to be a programmer as well; I like the fact that you can build something untouchable. Software has scalability in it, which is also good for business. But my passion for software comes from this curious little kid. I'm still like that; I like to know what drives people and what drives businesses.
4. Could you share the top 3 lessons for founders you learned over the years in the startup world?
The first thing I would recommend to founders is to have a Good Leaver/Bad Leaver clause. The number one reason for startup failure is that the team doesn't get along, and the company blows up as a consequence. But if you have the clause, it's much easier to deal with that.
The second thing is to focus on creating value for your clients. Founders tend to focus on scalability, which is not, at least not in the beginning, so relevant for startups. Scalability shouldn't be the goal. The goal should be value creation, and scalability should come after that.
The third advice is to postpone any external financing until they really need it. The most expensive rounds are the first ones. If you postpone external financing, you will know what you're doing much better, you'll be able to explain it to investors, and it will become easier to raise funding. How you raise funding is not only important in the current round, it also determines the next round for both founders and investors. It's crucial to consider that.
5. What's the next big thing in the startup world? What do you predict for the Dutch startup ecosystem in the near future?
I try to shy away from trends. But I can tell you that the Dutch startup ecosystem is getting much more educated, more mature. More entrepreneurs know how to scale companies, there is a lot of information out there, there are more investors than ever – also because of the low-interest rates, and there is a lot of money from VCs available. The banks are also involved and that's a good thing. Investing doesn't come without risks; people should know what they're getting into.
As a consequence, I predict pressure on the market, especially for deals larger than one million and up. We will see crazy things, such as people putting a lot of money in companies just because they need to get rid of it, which will result in higher valuations.
Thank you for sharing your insights, Frank. We wish you the best of luck in your future endeavours!
Join our network of startups & investors!