We had a chance to chat with Frederieke Wolter, the founder of Favoroute, a platform for travel guides that can be used via web or mobile app. Favoroute has successfully handled the technical side of the platform and has been helping travelers to explore the world and have an authentic travel experience since. Find out more about Frederieke's background, Favoroute's mission & what she predicts for the Dutch startup ecosystem in the near future.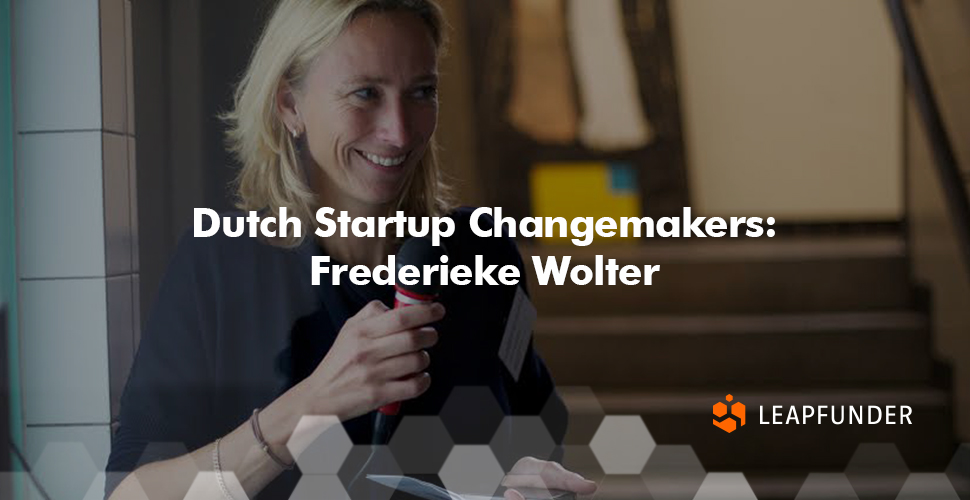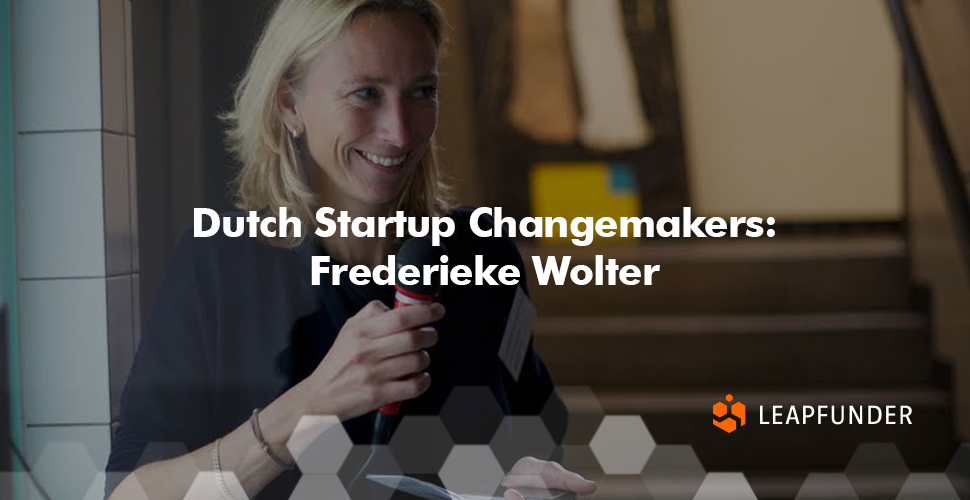 Interview with Frederieke Wolter
1. Hi Frederieke, thank you for agreeing to do the interview. Could you tell us a bit about your background and your role in the Dutch Startup scene?
Since the beginning, I was already fascinated with innovation and technology, particularly the ability to come up with solutions to everyday problems. So I naturally took the route of studying an MBA at the Erasmus University in Rotterdam with the focus of Innovation & Technology. After my studies, I decided to do an internship in Silicon Valley, which was an eye opener because I was surrounded by ambitious people and entrepreneurs looking to make a change. My time in Silicon Valley shaped me a lot and planted the seed of my interests in high-tech startups. I was inspired by others who started with nothing and created something big. I became interested in creating something of my own, but I thought I needed to build my skills and experience to do so. Back in the Netherlands, searching for jobs at a high-tech company was difficult compared to all the innovative companies that exist nowadays. For me, KPN offered the best option to learn what companies wanted in terms of technical solutions, understanding the working culture in a corporate company, learning the dynamics of clients, improving tech services and procedures for clients, and building new solutions for customers, for the business and the consumer market. But I still wanted to start something by myself.
Embarking on a new startup was a new step and a completely different ballgame for me. In the first years, my network, as well as new connections, helped me a lot. Afterward, I realized how important my network is for my success. I feel the urge to help people that have just started as well. It is a difficult road and you definitely can't do it alone, but I believe anyone can do everything. Once in awhile, it is nice to have some moral support when things are a bit more difficult than you expected. The Rockstart and TQ founders groups regularly help startups connect with the right people and support in varying ways. Most of the time, when we as founders come together, we discuss the challenges we face, the ups and downs, and the search for the right investors because the shortage of funding is something we all seem to run into.
Since we are at the intersection of travel and tech, there are many people that share the same problems. I've been fortunate to have met the people who have guided me up until now and who continue to support my dreams. My goal is to support people in similar situations with my experience.
2. You're the founder of the world's first digital marketplace for independent and interactive travel guide books. Tell us about Favoroute & it's amazing mission!
Favoroute is a platform for travel guides based on routes. It's created by locals or travel enthusiasts who want to share their local insight and it's created for travelers who are looking for an authentic experience. Our guides provide the travelers with local knowledge, walking routes and recommendations for destinations – accessible through our app that works offline, and is hassle-free. For the local writers, experts and bloggers, it's a way to create high-quality content that will reach a great audience. We also understand that every one of us travels for a different reason, that's why our guides are curated into specific travel categories, whether it's a family trip, a backpacking trip, a luxury or a weekend city trip. We offer guides for all kinds of travelers.
Our mission is to bring people to unexpected places with our personal and digital travel guides. We share the knowledge of a destination or a region through our platform in order to enhance travelers' trips. We want to help people guide each other along the route.
3. What is it about travel, technology & the startup world that particularly attracts you?
Everyone loves to travel. While the travel industry is quite oversaturated, we understand everyone chooses to travel differently, and there are people searching for a more catered experience, so there is still a lot of potential in the area.
Being on the crossroad of travel, tech, and startup, I believe that technology offers the solution to many of our problems. The startup atmosphere is so dynamic and supportive that it helps overcome boundaries. The people that I work with are very ambitious and dedicated to finding new solutions to problems. I realize that I cannot do everything on my own, I rely on others, and they also depend on me. We support each other through the rough times and help each other along the way, and this is what inspires me to continue being in the startup scene and supporting it. I hope that others feel the same way.
4. The Next Web recently featured Favoroute as one of the 5 startups that make globetrotting the world a hassle free affair. What is the thing you're most proud of in your career and in shaping the Dutch startup ecosystem?
I'm proud of my team. We are relatively small but we've achieved a lot in a short amount of time. We've established relationships with some big players in the travel industry, who are looking for ways to inspire their customers. We can easily generate new content for them with our local writers. We've been able to handle the technical side of the platform and to communicate about who we are and what we do. I am proud that we've been able to accumulate a vast and growing network of dedicated writers who have joined us on this journey.  
6. What do you predict for the Dutch startup ecosystem in the near future? What are your plans, what will you focus on?
I believe that the Dutch startup ecosystem is healthy, ambitious and strong, but has room to grow. Many startups have already exited (by selling their company); these companies and individuals can start another venture or support other startups, whether it's by investing or through their experience. There are many talented people living in the Netherlands that can enhance the startup community. We face different challenges in Europe, but that also gives us a competitive advantage in terms of worldwide coverage. For example, the issues of scaling with all the languages – the United States don't have to face this particular issue in the beginning of their startup. Through this growth, I think the Dutch startup ecosystem will be able to develop even more and catch up to startup environments in other parts of the world.
Our goal right now is to be able to forge new connections with new business partners and to maintain the existing campaigns. We can help enhance a company's customer engagement and retainment with added value content. That will also help us spread the word.
Thank you for the interview and sharing your insights Frederieke. We wish you the best of luck in your future endeavours!