Janneke Niessen is a serial entrepreneur, technologist, innovator, and creative thinker, who started her own company almost 20 years ago when 'startup' was still a non-existing word. And even though everyone discouraged her, she went on with the idea. Find out how she entered the startup world, what she predicts for the Dutch startup ecosystem and what are the most important lessons for entrepreneurs she learned over the years.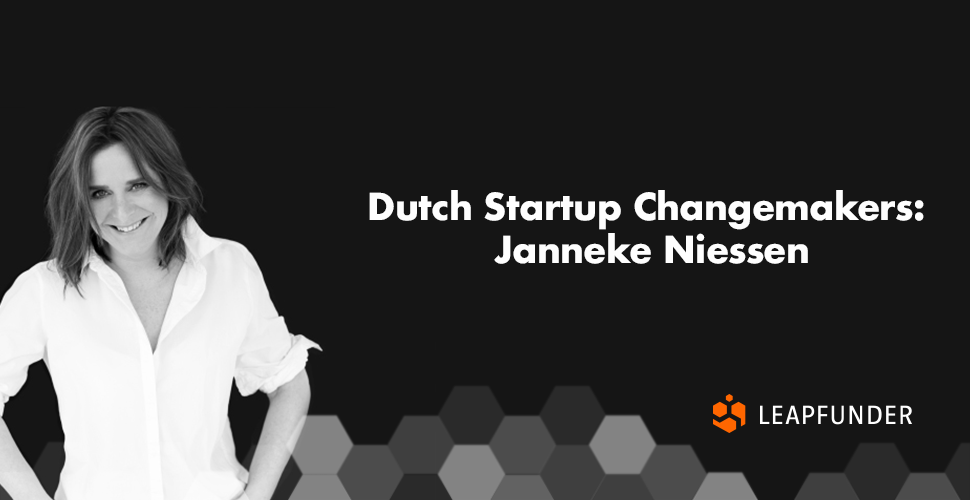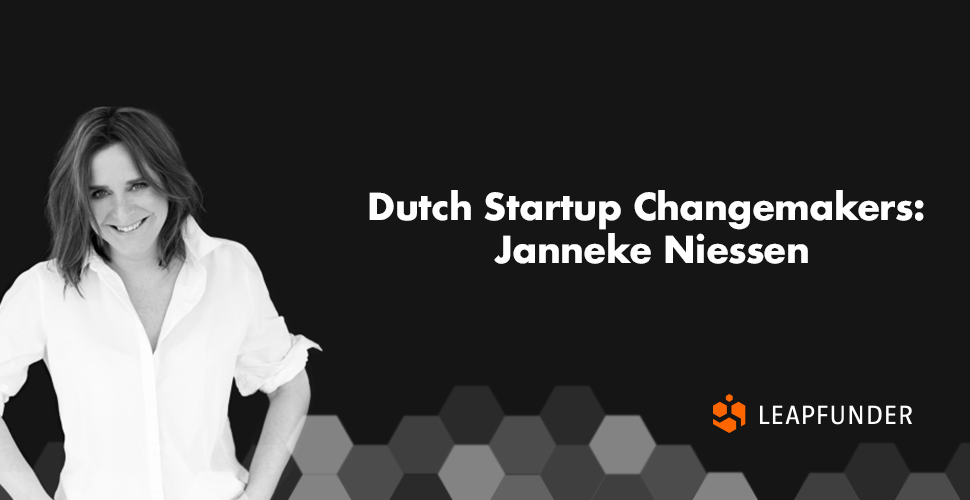 1. Hi Janneke, thank you for agreeing to do the interview. Could you tell us a bit about your background and how you entered the startup world?
I have been an entrepreneur for almost 20 years now, but it's something I have always wanted to be. Even though there were no entrepreneurs in my family, the idea of creating a company on your own was very appealing to me. At the very beginning, I started working at this online advertising agency where I learned all the online possibilities, and it didn't take me long to start my own firm with a colleague. Everyone discouraged our decision because of the risks that come with launching a company. Nowadays, it's way different, everyone gets stimulated to start on their own. Honestly, we were so naive in the beginning, but that didn't end up as a bad thing as sometimes, it is better to not know all the setbacks you will be confronted with. In my opinion, going through those though phases is totally worth it when you get to experience the highs and successes afterwards!
2. You're the co-initiator of InspiringFifty, a non-profit that aims to increase diversity and inclusion in technology by making female role models more visible. As part of the initiative, you also published 'Project Prep', a novel for young girls in conjunction with an award-winning child book's author. Tell us more about the initiative and the idea that got it all started.

Working myself in tech, I learned two things. First of all, I noticed that there is a great opportunity in tech. The further we go in time, the more tech will play an important role in almost every company. Second thing, I saw that there are so few women working in tech, although having a diverse workforce beyond gender is highly important for your financial results and more diverse teams tend to create more inclusive product advancements.
Enjoying tech myself, I wanted to show other women what you can do in tech. The jobs exist, we only need more women to apply and to encourage them to do so. I think role models are one of the key solutions. Because if you see it, you can be it. We want to encourage women to start their own companies, to do something with marketing/product/design, to become a programmer and so much more. To reach all the women out there, we set up interviews with journalists and invited women on stage on conferences.
Role models are very important for young girls. We noticed that at the moment when girls have to choose their future education, they don't choose tech because they believe it's boring, difficult and that they are not capable of working in tech. So we published 'Project Prep' and created characters who will hopefully be role models to these girls. We are also launching this product in other countries under the name 'The New Girl Code'.
3. You were the EY Entrepreneur of the Year in 2014 and the Most Innovative Leader in 2016. What is the thing you're most proud of in shaping the Dutch (startup) tech ecosystem?
The award is not really important to me, what matters more is the team that we build and the things we achieved. It makes me really proud to have this awesome team and to have clients who love our products.
4. Besides being a serial entrepreneur and an angel investor, you also mentor startups. Please share the most important lessons for entrepreneurs you learned over the years.
First of all, the perception that people have of your company is very important. It's essential to understand that their perception is their reality and you can manage that. For example, why would people ever believe you want to be the number one in the market if you never say that you are doing great and that you are the best? This is something you need to think about and include in your communication. In Europe, we have this tendency to share facts but depending on how you present these facts to people, you are able to change the reality they have.
Secondly, you must network. It's important to have people who understand you, have been in the same position and can support you by sharing their advice and experience. And don't forget about the investors. Getting to know investors can be really hard and if you don't start with networking and raising money soon enough, you could end up with your back against the wall when you are in need of financial aid.
5. What do you predict for the Dutch startup ecosystem in the near future? What are your plans, what will you focus on?
In my belief, the Dutch startup scene will continue to grow because Dutch people are blunt. Many people see this as a bad thing, but for startups, this is actually good. When you are in the beginning phase with your company, you need honest feedback about your product and services, and that's exactly what you are going to get from the Dutch (+ a positive mindset). I think the Netherlands is the perfect place to start. Like in many other countries, fresh talent is always welcome. This is the reason why initiatives like Codam, the coding college that Corrine Vigreux founded, are very important.
I will be launching another company, which I am working on right now under the radar. Until all this is finished, I will continue trying to increase diversity, and I will be looking into bringing funding to current minorities.
Thank you very much for, Janneke. We wish you the best of luck in your future endeavours!
Join our network of startups & investors!