Julien Taylor is a Director at Antler, an early-stage VC and startup generator. He is responsible for the end-to-end design and execution of the startup generator program, the access to deal flow, and the successful development of founder cohorts based out of Amsterdam. His goal is to see founders launch a variety of new innovative tech companies through Antler's unique approach to talent acquisition and business-building. Find out how he entered the startup world, which lessons for founders he shared with us, and why you should join the Round Table Session Leapfunder is holding together with Antler on June 5th.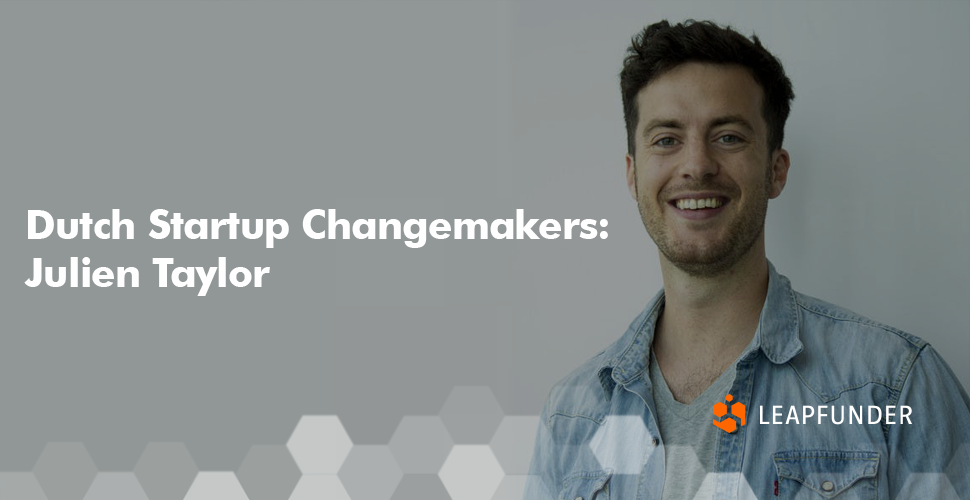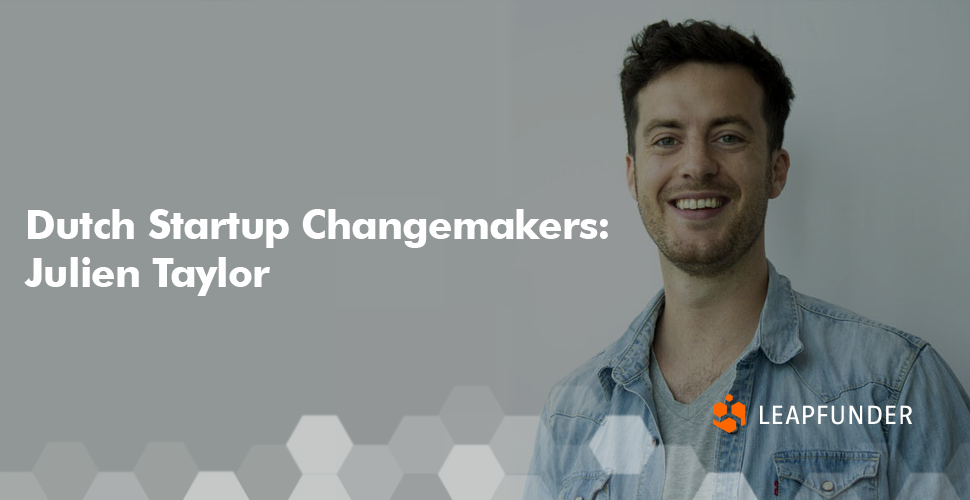 1. Hi Julien, thank you for agreeing to do the interview. Could you tell us a bit about your background and how you entered the startup world?
It's a pleasure to be here with you today. My career is somewhat exotic and follows a descending narrative: from the very big to the very small. I've spent most of my time in Europe and Africa in VC and entrepreneurship, but I first started my career in investment banking, working on large mergers and acquisitions. I then moved into earlier links of the value chain to private equity, venture capital and eventually joined the co-founding team of an education startup in Africa where I was humbled and privileged to head growth and expansion while raising our Series A. Being in a startup was exhilarating, as it led me to fully embrace the thrill yet sometimes the challenges of having all my skin in one game. It was an exciting time to be there as VC in Africa was in its infancy, so we had to find creative ways to fundraise and scale.
After finishing an MBA in England, I am now in Amsterdam with early-stage VC and start-up generator Antler where I get to do the things that bring me tremendous joy: help founders build great businesses by being part of the beginning of their journey.
2. You're a Director at Antler, an early-stage VC, and startup generator. Tell us about your mission there!
Along with my colleagues from our 7 other live locations, I am responsible for the end-to-end design and execution of our 6-month startup generator program, our access to deal flow, and the successful development of founder cohorts based out of Amsterdam. Ultimately, our goals are to enable outstanding individuals to find a co-founding team and build a technology startup from scratch in a highly effective environment designed to bring a multitude of key ecosystem stakeholders together.
I also sit on Antler's investment committee and support the founders with their growth and fundraising strategy, and craft our pre-seed investment agreements which we hope will help further disseminate best practices in the ecosystem.
3. You support the founders with their growth and fundraising strategy. Could you share the top 3 lessons for founders you learned over the years?
There's a lot of conventional wisdom out there, so I made a point to gather the collective fundraising knowledge that we have at Antler globally, and the fundraising war stories some of us went through.
Conventional wisdom #1: fundraising is always challenging, and always hard. It always takes longer than you think, and has more ups and downs than you'd expect. The only way to make it work is by going into the process with an attitude that you'll be successful. You need to commit to this process that can be unpredictable and messy, but that you need and want to get done.
Secondly, it's important to demystify the now widely held belief that a startup needs to continuously go through large fundraising rounds to make it. Ultimately, the best way to fund your startup is with your customers' money, or by raising as little as possible to fuel the growth delta that your internal cash generation cannot allow you to do. Frugality has its place in startup funding, as it forces founders to be cynically efficient with their use of funds and terribly creative about how to drive their growth. With this in mind, I tell our founders to not think in terms of 'maximum amount with a buffer just to make sure I get there', but in terms of 'minimum amount to get there' ('there' being a critical milestone 18 months down the line).
Lastly, you want to make sure that you choose an investor not just for the financial investment, but also for the mutual fit and added value they can provide – 'smart money'. Just like inventors do their assessment of the team and startup, founders should also do their due diligence on the investor by speaking to their other portfolio companies and enquiring about their reputation and performance (the good ones would encourage that). There's nothing more draining for founders and investors than to be in a dysfunctional relationship, so it's crucial to ensure that there's an alignment on common goals.
4. Tell us about the upcoming Round Table Session you're holding with Leapfunder. 
Having raised their pre-seed round from Antler, the startups are seeking to raise additional funds to fuel the next stage of their growth. We are very excited to be holding this Round Table Session with Leapfunder. It's a terrific opportunity for our startups to meet potential future investors in a casual, informal setting and get the chance to present their pitch to create relationships that could result in advice and possibly investment.
For investors, this is also a great platform to interact with the new wave of groundbreaking tech startups at an early stage – arguably the most interesting moment of their journey. It's a great occasion for everyone to network.
5. What's the next big thing in the startup world? What do you predict for the Dutch startup ecosystem in the near future?
Rather than predicting the future, here are some thoughts about a couple things I can see clearly in the present:
The Netherlands is well-positioned to attract world-class talent thanks to its Startup Visa program, at a time where a growing trend among Western countries is to close their borders (that was true before COVID-19). We see this with our program – Antler Amsterdam has one of the most diverse cohorts out there


Despite the many great initiatives spearheaded by ecosystem players like Techleap, there is still a piece of the puzzle missing that is needed to put the Netherlands on the path to being a full-fledged innovation hub. Many foreign governments have put in place initiatives that encourage innovation by granting private investors a significant tax break when investing in early-stage, 'high-risk' companies. This is a phenomenal way to bridge the pre-seed funding gap – by effectively incentivizing individuals to make early-stage investments – while at the same time generating a lot of experience that benefits the ecosystem: entrepreneurs become more innovative, and investors savvier. The most eminent ecosystems out there thrive because successful entrepreneurs and early-stage investors reinject their knowledge and money back into it. That's how ecosystems build their structural advantages. Arguably, this is not so much a prediction but a hopeful message. At Antler we are very eager to pursue this dialogue.
Thank you very much for sharing your insights, Julien. We wish you the best of luck in your future endeavors!