We had a chance to talk to Ohad Gilad Keadyn, a VC, a serial entrepreneur, a mentor and a Dutch Startup Changemaker. He's influencing the Dutch startup ecosystem with Keadyn, his venture capital firm; 42workspace, a coworking space in Rotterdam, and Angel Academy, which changes and boosts the Dutch angel stage ecosystem. Find out more about his background, what he predicts for the ecosystem in the near future & his advice for Leapfunder investors.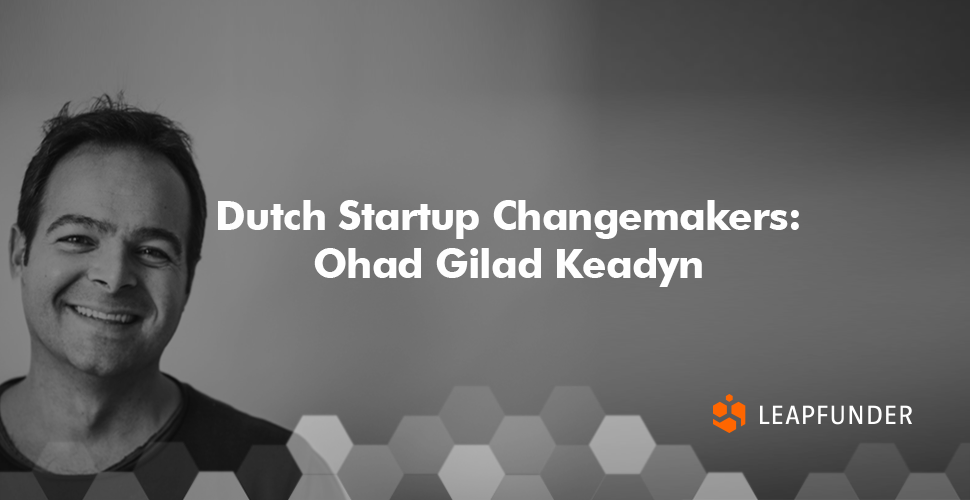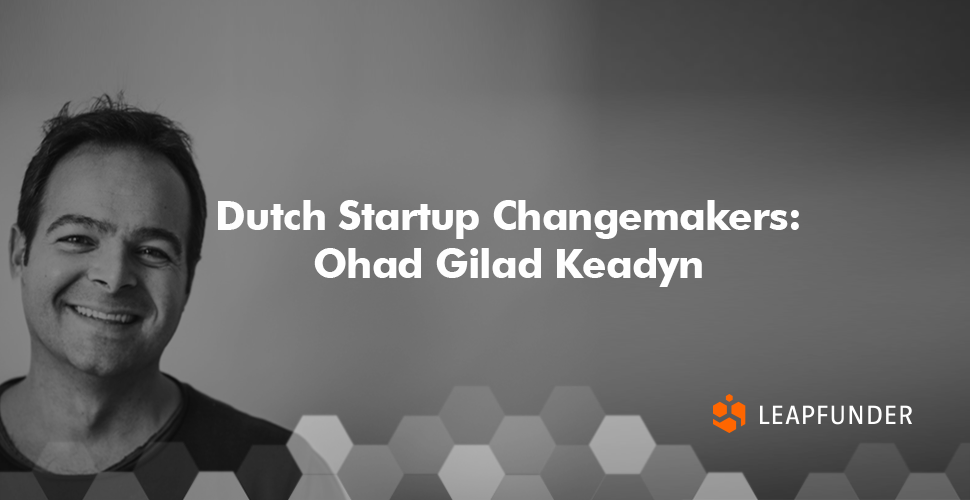 Interview with Ohad Gilad Keadyn
1. Hi Ohad, thank you for agreeing to do the interview. Could you tell us a bit about your background and how you entered the world of startups?
Hello! After a successful exit of our family-owned business Nedis, I decided to follow my passion for disruptive, innovative and dynamic businesses. Nedis was always able to disrupt the market.  After an introduction via a mutual friend, I met Martijn Don and we agreed to work together. We are the two managing partners at Keadyn for three years now.
2. You own a venture capital firm which invests and accelerates early-stage startups. Tell us more about Keadyn, your investment portfolio and your role in the Dutch Startup scene.
Since I joined Keadyn we decided to focus on e-commerce, prop(erty)tech and marketing tech software solutions. These are the markets we understand best and we can add maximum value in both knowledge and network. To further boost our portfolio companies, we grew the team with venture partners who are top industry experts in legal (Dave Dirks), team performance (Paul Musters with his company Fortify) and marketing/branding (Ton van 't Noordende). We prefer entrepreneurship beyond banking: our biggest kick is to work with the best startup teams and help them to exponentially grow their businesses. We love to work with young, eager and highly talented teams.
We are proud of our portfolio companies, some of them have already accomplished remarkable achievements. Our first portfolio company, Bird Control Group is successfully selling their bird control solutions in 75 countries worldwide, they won many prizes and have a big international media coverage. After a successful exit of Nestpick to Rocket Internet, Keadyn was placed more in the spotlight and got deal flows from all over Europe. Notificare is enabling leading international brands to engage with over 7 million customers with the right message at the right time. Otrium's young team is rocking the fashion excess inventory business, setting the new standard where the fashion brands stay in control and get smart data analyses. ABOSS is empowering and automating the back offices of world's best DJ's and booking agencies like Oliver Heldens, Armin van Buuren, Armada, David Lewis Productions and DJ Hardwell. Keadyn's most important selection criteria is the team, we believe that only the best teams have a chance to really disrupt a market and make a huge impact.
3. You are also an investor and a member of the advisory board of Golden Gate Ventures in Singapore;  an investor at High-Tech Campus in Eindhoven; and an investor in multiple real estate developments. What is it about investment that particularly attracts you & if you could give some valuable advice to Leapfunder investors, what would you say?
My advice for the investors would definitely be: Choose a business that you understand, have a passion for and where you can be of added value. Spread some risk by investing in different companies and in different industries. Don't be misled by fantastic product propositions. Always focus on winning teams with whom you have a good fit first.  
4. Tell us about 42workspace for tech entrepreneurs & their teams, and about Angel Academy. What was the trigger for you to become so active in the startup scene & what is the thing you're most proud of in shaping the Dutch startup ecosystem?
It's all about the love for entrepreneurship, people and communities: sharing knowledge and passion for tech and investing. Since we work hard, we had to create the best place, where you love to hang but is also great for your business. In Rotterdam, our hometown, there was no focussed community for the tech startups, so we created one. At 42workspace we take care of our members so we built a strong startup community which has value for all of us. It's also an interesting investment, since coworking spaces are the new standard for offices, and we see that Rotterdam's real estate is booming.
Keadyn launched the Angel Academy, since we noticed a big gap between the informal investors and most of the Dutch VCs. Keadyn, as an angel VC is an exception in the market. However, together with Leapfunder, this is not enough to close the gap. With Angel Academy, we want to: promote angel investing, get more smart angel capital to the market and facilitate it for angels to meet and invest together.
I am happy that Keadyn is free to move where we like and where we think it's necessary. The perfect mix of entrepreneurship and investing makes Keadyn so special. I am proud that we are able to change and boost the Dutch angel stage startup ecosystem. Keadyn creates more awareness for angel investing and shows that angel investing can be done professionally and profitable while having fun. Hopefully, other experienced angels will follow us and start sharing their success, failures, knowledge and passion which will help us to create more awareness regarding angel investing.
5. What do you predict for the Dutch startup ecosystem in the near future? What are your plans, what will you focus on?

There will be a better balance between traditional financing and what's still called alternative financing. Just as startups gained a lot of popularity in the last 5 years, the angel investors will become more popular too. People will become more open about their investment and proud of how they gave the entrepreneurs a chance to build their innovative companies. Angels will share more knowledge and will form syndicates in order to do more and to make smarter and bigger deals. Super angels lead the way of interesting investments and will facilitate it for others in order to join their quest. Keadyn will focus on staying a lean and very active angel investment company, that will be able to make more impact by joining forces with other angels.
Thank you for the interview and your advice Ohad. Keep up the good work and boost that angel stage ecosystem. 
Join our network of startups and investors!