Oscar Kneppers got involved in the startup scene after selling both of his companies and starting Rockstart, an accelerator focused on technological innovation and practical solutions that make the world a better place. Rockstart helped over 120 early-stage startups to grow, it is focused on health, food and energy sectors and it has recently introduced a new AI program. Find out more about Oscar's role in the Dutch startup scene, what it is about startups and technology that particularly attracts him and what he predicts for the Dutch startup ecosystem in the near future.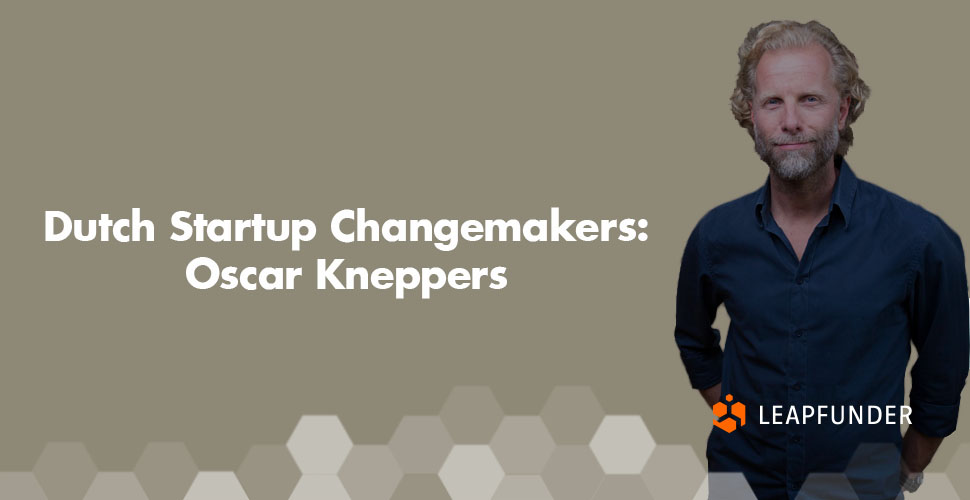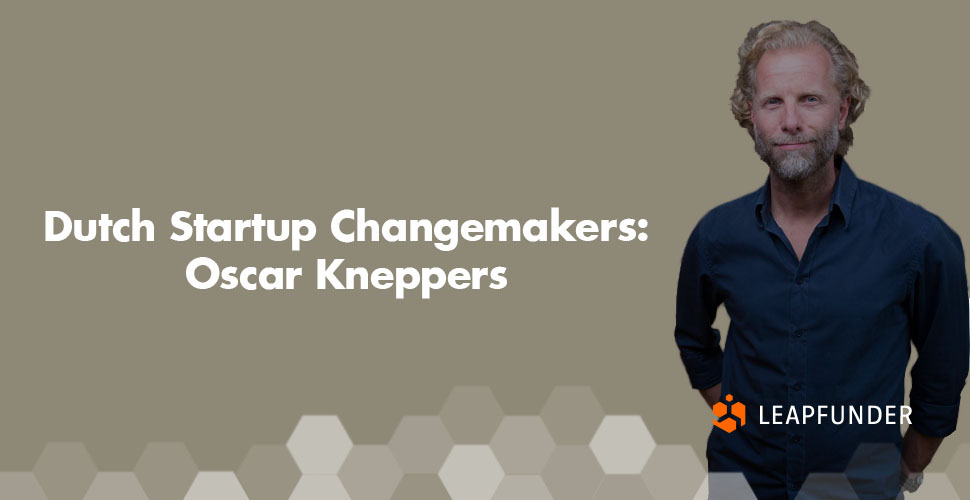 An Interview With Oscar Kneppers
1. Hi Oscar, thank you for agreeing to do the interview. Could you tell us a bit about your background and your role in the Dutch startup scene?
I started my career as a journalist and I have a background in publishing and media. After selling both my companies in 2001 and 2008, I decided on helping other people build something from nothing and that's the start of Rockstart about seven years ago. We are focused on helping early-stage startups with investment, a place where they can work, the network and everything they need to survive the early days and get better, faster – in a way that makes them investment-ready.
2. Since 1998 you launched several cross-media brands, focused on new media and technology. What is it about technology that particularly attracts you?
My irrational attraction to technology is caused by the built-in promise technology brings us! The promise of technology is that it will make our lives better. It's might not necessarily be the case, but it can improve your life in so many different ways. And obviously, if you focus on specific things like we do – food, health and energy, there's always this built-in promise that we will make things better.
3. In 2011 you founded Rockstart, that helps startups fine-tune their businesses and prepare for international scaling through mentoring, workspace and access to capital. Tell us about your role. What kind of startups are you looking to help?
Everything we learn from building tech companies we apply to bigger issues, such as food, health and energy. That's our early origin! There are so many things you can learn from how people built tech companies, helped them grow and found, attracted and retained the right talent. If you apply these principles to big issues, the big challenges we have in humanity, you can really speed up the change and that's our main focus. We try to find the right people, the best startups, the best money and the best mentors to support that.
4. Over 75% of Rockstart alumni have attracted €45 million+ funding from national and international investors. Rockstart was awarded 'Best Investor' at the Dutch Startup Awards in 2012 and 2013. What is the thing you're most proud of in shaping the Dutch startup ecosystem?
Rockstart is a vehicle for me to evangelize freedom, independence and self-sustainability. What I'm most proud of is that big companies are telling us they have a hard time in attracting talent, simply because talent wants to be free and talent wants to build a company. And our biggest goal was to make sure that people would consider building a company instead of joining a company to work in – so not to enter the gates of a corporation but instead to build something of your own. And what I see is the main result of something that we helped trigger, we were just one player in this whole field. Specifically, I'm most proud of the 128 companies that we've invested in over the last 6 years, most of which are not only standing but performing and growing every day.
5. What do you predict for the Dutch startup ecosystem in the near future? What are your plans, what will you focus on?
I spent some months working in Silicon Valley 20 years ago and sometimes I have a clear deja-vu of that experience. It means that we're 20 years behind but it also means that we're picking up really fast. Even though we shouldn't compare one place to another, the Dutch startup ecosystem is picking up really fast and if you look at how many people are building companies today, how much more money there is available, the fact that Amsterdam and many Dutch cities are the safest cities in Europe and compared to the rest of the world tolerant, diverse and safe, it means we've grown in the right direction to attract great talent to build great companies.
At Rockstart we focus on tech and apply those principles on food, health and energy. And we just launched the artificial intelligence program. Our focus is on systematically making sure that the five fundamental killers of our system are in place and then start scaling up, doing follow-on investments and making sure that we can help our startups further along the way instead of saying goodbye at this early stage.
6. The AI program created quite a buzz in the Dutch startup scene. Could you tell us a little bit about it?
There is a lot of AI talent in the Netherlands. As a country that is so internationally focused simply because it's so small, we have to attract the best talent and find the best people in terms of mentoring and investment. In the south of the Netherlands, there are two big universities in Tilburg and in Eindhoven that built a new university focused on data science and AI. We decided to launch our AI accelerator in that space, to be close to the talent and the mentors.
Recently, our friends at Startupbootcamp and the UvA launched an AI accelerator in Amsterdam and we're happy because that will attract more talent to the Netherlands and it will become interesting for investors and companies to find talent here.
Thank you for your insights, Oscar. We wish you the best of luck in your future endeavours.
Join our network of startups & investors!