Rob Thomas is the Innovation Project Manager at TNW, which takes centre stage in the tech industry, offering creative media campaigns, sizzling tech events, innovation programs, and prime office locations in Amsterdam. Find out more about Rob's mission, what he predicts for the startup ecosystem in the Netherlands in the near future and what advice for founders he shared with us.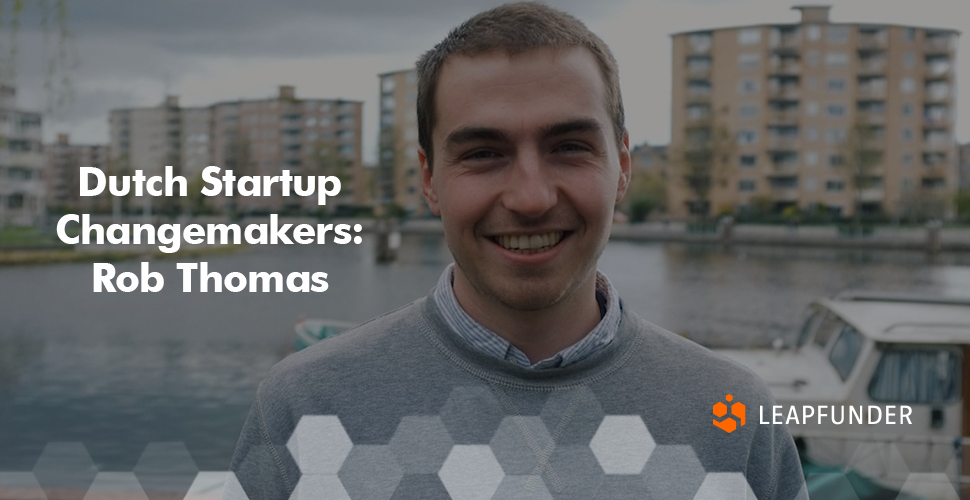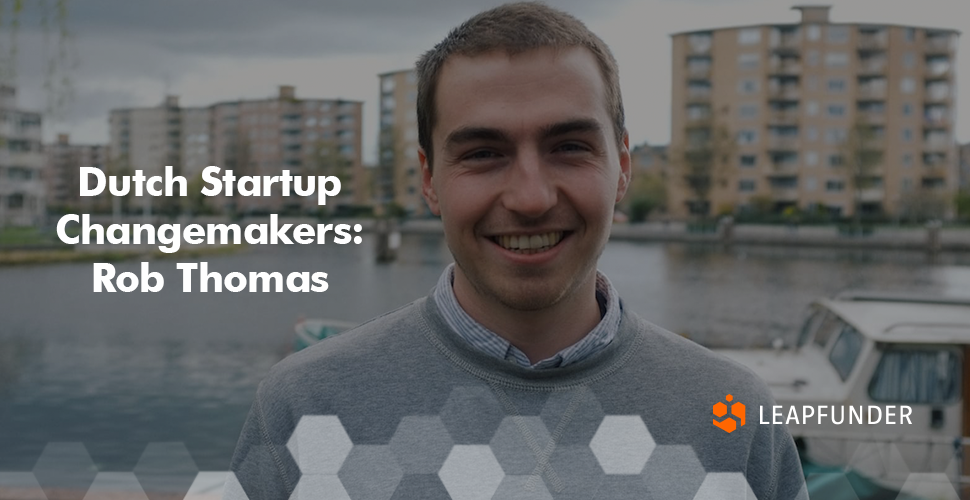 1. Hi Rob, thank you for agreeing to do the interview. You're the Innovation Project Manager at TNW, a global digital brand that informs, inspires and connects people who love tech through media, events and services. Tell us more about your mission there!
Firstly, thanks for having me. You are spot on. TNW is a multi-faceted global company positioned to inform, inspire and connect people who love tech. Whilst you may be most familiar with us through our yearly flagship event in Amsterdam, we also operate our very own innovation advisory service. Here at TNW Programs, we are on a mission to join the dots between global tech ecosystems by bringing together startups, corporates, governments and investors. Specifically, we run tailor-made innovation programs to facilitate enduring partnerships between our clients and game-changing startups.
Beginning life in 2017, we have collaborated with the likes of Vodafone, Ministerie van Justitie en Veiligheid and ABN Amro. Our digital transformation services extend across many geographical regions and business landscapes including but not limited to sustainability, health, mobility and commerce. The startup world is very diverse and constantly evolving, so by having our fingers on the pulse of what's what, we enable the very latest technologies, ideas and people to come centre stage.
2. You're also part of a European accelerator project. Could you tell us more about that? What's the idea behind it and what's your mission?
Sure.  Here at TNW, we are also involved in the coordination of several European Union Horizon 2020 accelerator projects. Horizon 2020 is the biggest EU and Research Innovation program ever, it is a framework that reduces red tape and aims to secure Europe's global competitiveness across multiple markets. 
Data Market Services is a startup program that has the objective to support data-centric startups and SMEs to overcome the barriers facing the European data market. Each year, for over 6 months, 50 fast-growing companies receive expert mentorship, technical data workshops, entrepreneurial opportunities, investor introductions and media exposure. 
We have had multiple success stories from the project and have worked with some great founders. To name a few – UK based startup Advanced Infrastructure enables hyperlocal real-time tracing of energy – enabling users to optimise energy procurement, use, and carbon emissions monitoring achieve lower cost, lower carbon outcomes. Whilst, Tykn's Ana platform allows organizations to issue tamper-proof digital credentials which are verifiable anywhere, at any time. Users can prove their ID to access services while remaining in full control of what personal data is viewed, shared & stored.
Data Market Services is coordinated by industry-leading partners including Zabala Innovation, Spinlab HHL, Bright Pixel, Spherik Accelerator, King's College London, University of Southampton, Ogilvy, ECRIM/W3C and IPTector.
3. Could you share the top lesson for founders you learned over the years in the startup world?
My advice for founders at the early stage of their startup is rather simple. Build it! Like most things, giving advice is much easier than executing so let me break down what I mean in a bit more depth.

By getting your product service built and tested as soon as possible is crucial to stay on track. When it can feel like there are a thousand steps to complete from the outset it is all too easy to get lost in everything. The quicker you have something tangible to work with and show people, the milestones and conversations will come naturally.

While I am not at all encouraging technical oversight it's important to keep in line with end-users as much as possible. Technology exists to solve real-world problems. After all, there are support programs to help early-stage founders stay focused and on topic.
4. What do you think is the next big thing in the startup world? What do you predict for the startup ecosystem in the Netherlands in the near future?
The Netherlands and Amsterdam in particular is a real magnet for startups. The ecosystem is home to global tech companies, exciting home-grown scale-ups and an array of supporting growth initiatives. 
Whilst it's difficult to place the direction of the entire ecosystem, personally, I am excited about questions around how we live, interact with people and the world around us. For this reason, I am excited to see technologies that promote social inclusivity, environmental betterment and community support.
Specifically at a product design level, I encourage a communicative approach that includes a broad range of opinions, lifestyles and backgrounds to be heard right from the research and ideation stage. There are several notable startups and entrepreneurs within the Netherlands who are on a mission to deliver value in this way across multiple verticals from security, mobility, sustainability, professional services and much more!

Let me quickly shout out 5 startups from the Netherlands who are doing some great work:
Thank you for sharing your insights with us, Rob. We wish you the best of luck in your future endeavours.
Join our network of startups & investors!