Robert Jan Galema is one of the Managing Directors at INKEF Capital, an early-stage venture capital firm based in Amsterdam. He created an individually addressable television for the flight information display systems at airports, under the umbrella of Phillips. Find out how he entered the startup world and what are the lessons for founders he learned over the years.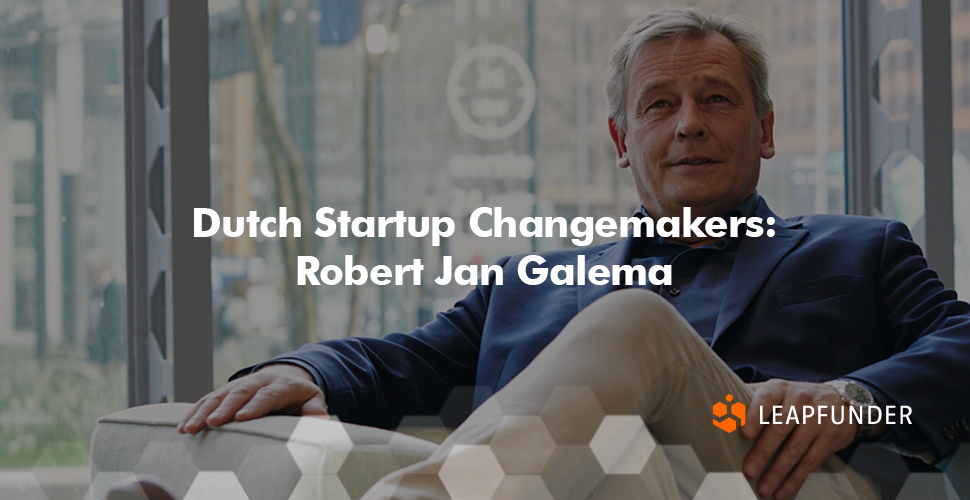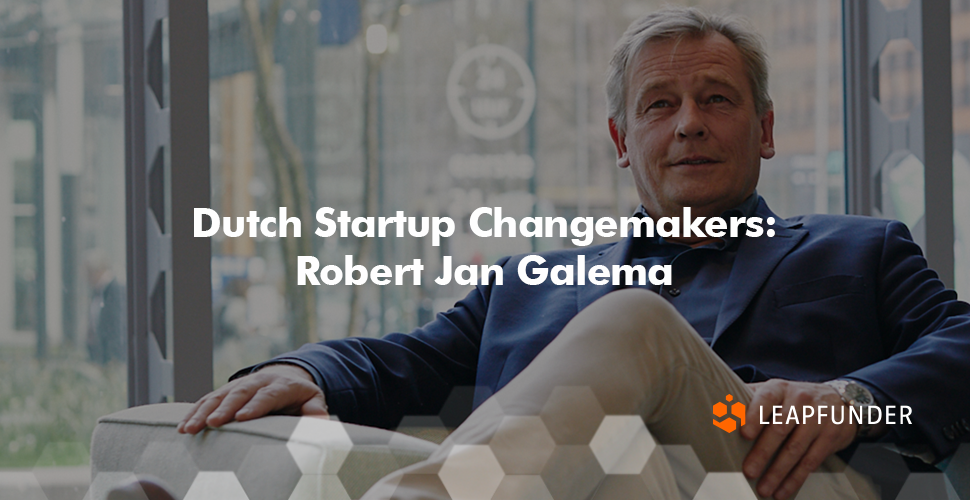 1. Hi Robert Jan, thank you for agreeing to do the interview. Could you tell us a bit about your background and how you entered the startup world?
My background is a bit of a mixed bag. Years ago, I started at a merchant bank but quickly moved over to Philips and Electrolux. By accident, I created an invention under the umbrella of Phillips and got the opportunity to develop that into a business.
The invention I made was an individually addressable television for the flight information display systems at airports. It was the first application of a widescreen format instead of the traditional square format of screens. I followed my invention's course for 4 years. It was very successful, but I made all the mistakes I could possibly make in the short-term. But it was so thrilling that I wanted to do more business of that kind.
Later on, I've had my own company in corporate Venture Capital, and another one focused on building businesses. 8 years ago, I decided to go back to the startup environment.
2. You're one of the Managing Directors at INKEF Capital, an early-stage venture capital firm based in Amsterdam. What's your mission there? Tell us about your role.
Well, as Managing Directors, we try to lead the team and our fund. Our fund is a five hundred million euro fund that is a bit different than, in my opinion, other funds.
At INKEF Capital, we do two things: firstly, we are active in healthcare: mainly pharma and a little bit of Med Tech. Secondly, we are active in tech, primarily software, which is very useful for companies. Along with our five hundred million euro fund and being early-stage investors, we can monitor and support the long-term developments of companies.
Furthermore, because we have a twenty-year fund, we believe we can build companies rather than valuations. We also have a fantastic investor in the Dutch pension funds, ABP.
3. Please share the most important lessons for founders you learned over the years.
Be ambitious with reason. To start, I think it's important for a founder to be, what I call, ambitious with reason. It means that being right is not getting it right. You have to put this crazy idea on the horizon, while at the same time you have to be humble, especially in identifying the sort of resources that you need to complete your idea.
Don't underestimate the importance of a long-term vision. This is the mistake I made. Don't underestimate the strength of working capital and mixing up the strategic goals with operational tactics.
Don't be too harsh on yourself. Sometimes, a few errors have to be made to understand what you're doing wrong. Don't be too harsh on yourself, but at the same time, be very critical. Don't minimise the importance of surrounding yourself with the right team that will help you achieve your goals. It's not just the management team; it's also the whole organisation and the different kinds of investors that are part of the team.
Be aware of potential negative energy within your company. Another thing is that if you want to build your company around your idea, it will come in stages. It won't be a straight line from bottom-left to top-right. If you accelerate too fast in a specific direction, you could encounter some disappointments that will lead up to potential negative energy within your company. In that case, you'll have to manage the disappointment of your stakeholders rather than developing your business.
Reserve the right amount of time to build your company. The last lesson I'd like to share is focused on the purpose of why you do it. Always question yourself on why you're doing something. If you are building a company, you should reserve 10 to 12 years to build the company. Some founders are a little bit impatient, and it can be that they make a quick win. But if your purpose is to build a company, then make sure you reserve the right amount of time. Create relationships and start partnerships with people who understand that they need to stick around for a long time.
4. During your career, you went from product manager to entrepreneur and from venture capitalist to CEO of fast-changing and innovating companies. What is it about startups that particularly attracts you? What is the thing you're most proud of in shaping the Dutch startup ecosystem?
For me, it's playing a role in creating the innovation pipeline. I believe that there's a high chance that technology will address all the challenges around us. The great thing about this is that week in and week out, I'm always in touch and interacting with very bright people, bright minds, who want to offer solutions to these challenges. And consequently, I contribute to make that happen.
I'm most proud of a part in our portfolio that includes companies who take a leap on creating, for instance, medicines for people that suffer. We dare to take the risk to see if there is a solution that could help them.
5. What do you predict for the Dutch startup ecosystem in the near future? What are your plans, what will you focus on?
The Dutch and Western-European ecosystems are in an excellent position at the moment. However, I am not sure we all realise that right now. I hope to contribute to the expanding knowledge of the startup ecosystem and that this knowledge will increase further because all the components are present.
I plan to continue playing a crucial role in executive development by trying to support the most promising entrepreneurs and being the right partner. That way, we can help improve businesses with our financial means and offer enough added value.
Thanks for your insights, Robert Jan! We wish you the best of luck in your future endeavours.
Join our network of startups & investors!