Rune Theill is the co-founder and CEO of Rockstart, a startup accelerator founded with a goal to provide access to capital, mentorship and the community. After realizing that the creation of an effective ecosystem is the biggest challenge Europe is facing in order to have world-class entrepreneurship, he decided to get involved in the startup scene. Find out more about his background, what he predicts for the Dutch startup ecosystem in the near future and what are the most important lessons he learned over the years.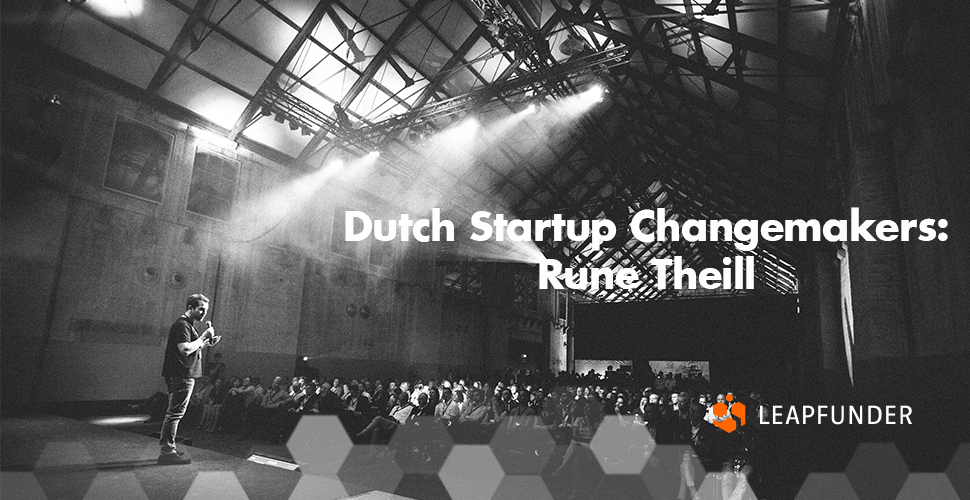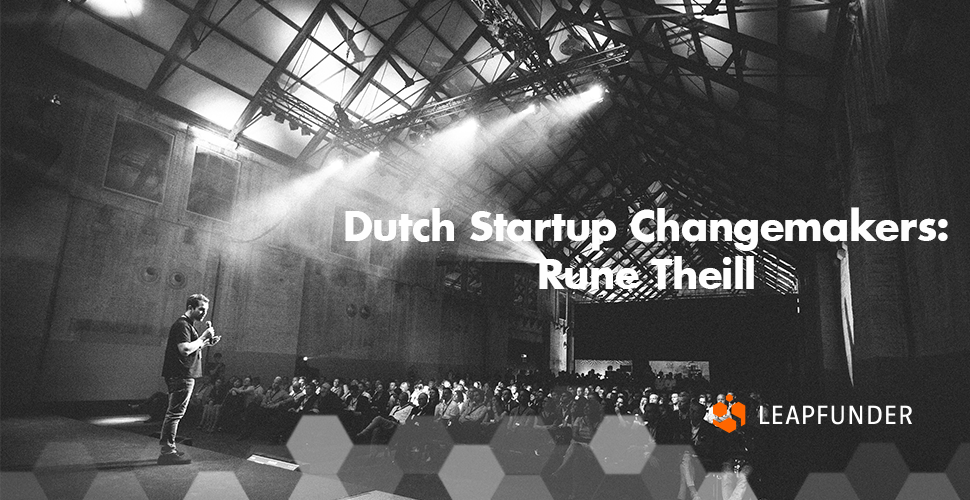 An Interview with Rune Theill
1. Hi Rune, thank you for agreeing to do the interview. Could you tell us a bit about your background and how you entered the startup world? What was the trigger for wanting to help startups and becoming so active in the startup scene?
My personal trigger for being involved in the startup community was becoming an entrepreneur myself. Around 14 years ago I started my first startup and that actually didn't go so well. My co-founders and I spent quite a lot of time trying to get the idea to the market and after launching the first prototype, we realized no one really wanted it. That was a huge frustration for us.
After that experience, I wanted to learn more about what it would take to build a company so I studied Entrepreneurship and Innovation as part of my University degrees. Then I realized that University is really not the place to learn about how to start a company. It's a very theoretical way of understanding entrepreneurship without getting the skills needed in order to become an entrepreneur.
So instead, I got involved with a startup community in Denmark and I participated in a startup competition called Venture Cup, where we got a small prize. I also got involved in supporting the startup competition afterwards and supporting the creation of the Creative Business Cup during its first year of existence. At the same time, I was volunteering at different events and got more involved in the community. It was a great way for me to get into this network and learn more about what it would take to build a company by looking at other entrepreneurs doing this successfully.
I went to San Francisco, while writing my thesis, and experienced a very effective ecosystem. This made me realize that the creation of an effective ecosystem is the biggest challenge we have in Europe in order to have entrepreneurship of world class. That's why I really got involved in the startup scene and I'm really excited about the changes that have happened during the last six years. In the end, I didn't finish my thesis as I wanted to get started working on building ecosystems right away and I joined Rockstart.
2. You're the co-founder and CEO of Rockstart, an accelerator founded with a goal to provide access to capital, market, expertise and community for startups. Since 2012, Rockstart has invested in more than 100 startups. What is the thing you're most proud of in shaping the Dutch startup ecosystem?
I think it's bringing people together in a different context and the idea of having a program with mentorship, where experienced entrepreneurs coach aspiring entrepreneurs. That's a very significant transformation in our society, and it's valuable to actually have knowledge exchange between two individuals without necessarily asking for anything in return. There's a whole movement around mentorship and knowledge sharing that I believe is partly ignited by the fact that accelerators started with the mentorship model. Before accelerators, I didn't really see that there was a formal, structured way for this to happen.
3. Could you share the top three lessons for investors you learned over the years?
The number one would be to make sure that you're visible. One thing that we've been spending quite some time on was getting our brand out there. It's very important to be visible and known.
Then you have to be transparent. Transparency can only benefit you in the long run because people will want to understand what kind of person you are and what kind of values you have.
The third thing is that you need to add value. Being an early stage investor, you need to focus on adding value to be and stay relevant for the startups.
4. How many startups have you invested in so far? Tell us about your portfolio and what should angel investors keep in mind when building it.
We invested in 128 startups. What we're doing right is making sure that we have a diversified portfolio for each batch. So in every batch, we have some moonshot projects that require a lot of development time and quite some capital in order to become a successful business. At the same time, we always make sure that we have some solid revenue generating startups in each batch too. These propositions often require less initial capital in order to work.
5. What do you predict for the Dutch startup ecosystem in the near future? What are your plans, what will you focus on?
I think one thing that the startup ecosystem is doing extremely well is being a very open environment and ecosystem for foreign founders. You can come as a foreigner, you can set up your company, and the cultural barrier to entry is really low. I predict that Amsterdam is going to be one of the top ecosystems in Europe due to this fact. It already is one of the top ecosystems in Europe, but I think it has the potential to become the number one.
We'll focus on building Rockstart ecosystems in the Netherlands but also beyond. The value that we focus on is offering startups and entrepreneurs the most effective ecosystems within Energy, Health, Food/Agri, and emerging technologies such as AI.
Thank you for your insights, Rune. We wish you the best of luck in your future endeavours!
Join our network of startups & investors!