At the age of 20, Thijs Verheul founded United Wardrobe, a social marketplace designed for buying and selling fashion items. On October 27th 2020 the company was officially sold to Vinted. Thijs is writing a book about that amazing journey and gives guest lectures at the Wageningen University and other institutions about starting a business as a student. Find out more about his journey and the lessons for founders he shared with us.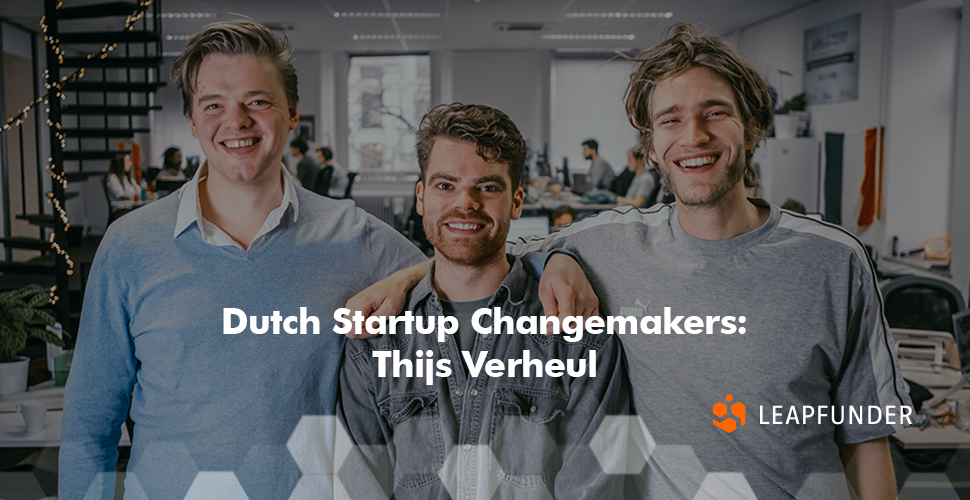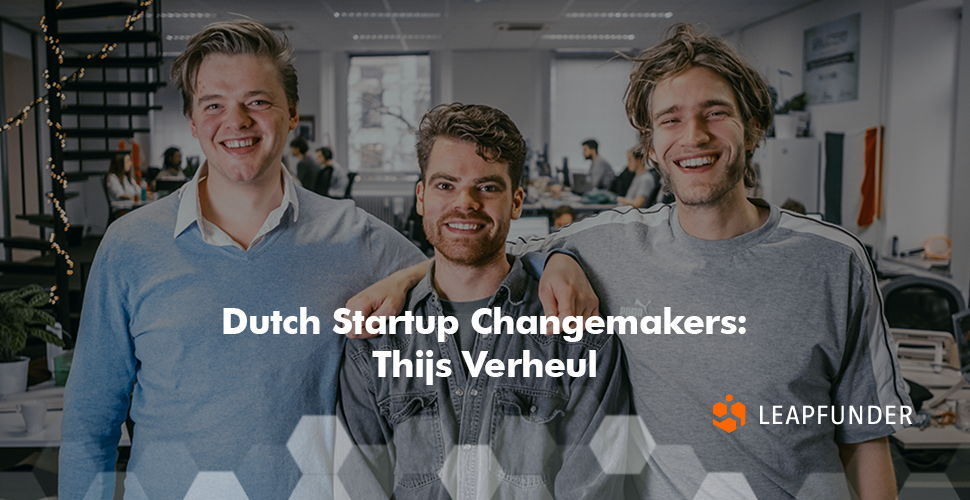 1. Hi Thijs, thank you for agreeing to do the interview. Could you tell us a bit about your background and how you entered the startup world?
I started studying Business and Consumption studies at Wageningen University when I was 19 years old. I first studied law for two weeks, but I found it completely boring. After that, I took a gap year and I became a ski teacher in Austria. When I was there, I saw a lot of Dutch entrepreneurs running hotels and renting out spaces to people. And I really liked their entrepreneurial spirit. My dad is also an entrepreneur, he has a small cleaning company. My uncles were entrepreneurs, my grandfather had a bakery. I knew this was the right path for me so I chose to study Business and Consumption. It's basically economics mixed with consumer psychology; finding out why people make decisions. That's where I met my co-founder who told me how his sisters can't get rid of all the clothes they have but they're not using anymore. We thought: Why can't they just sell it on the internet in a safe way? So we decided to build United Wardrobe!
2. United Wardrobe is a social marketplace designed for buying and selling fashion items. On October 27th, 2020, it was officially sold to Vinted. Congratulations! Could you tell us more about this incredible journey?
It's so exciting that I'm actually writing a book about that at the moment. We launched United Wardrobe in January 2014. When we launched the website, we immediately got some traction. We started getting traffic through the website, via Facebook and through marketplaces. We built two apps, launched them and they were a success in the Netherlands. Every euro was spent efficiently, without paying ourselves as founders anything. We did all of that next to our studies.
By mid-2014, a lot of investors contacted us. We found two business angels who invested €250,000 because we already had a proven business case and were making money. With that investment, we could hire our first developers, build a customer support centre and hire a marketing team. We rolled out pretty quickly on YouTube with a lot of influencers using our platform. Then we got a million euros from Peak Capital and one of the old CMOs of booking.com. With that money, we started scaling in Belgium and France. Since our growth was super successful, we got another €1.5 million from the same investors. We built out the whole team in Utrecht with 40 professionals (from data analytics to finance). 
Long story short, we had offers from some companies that wanted to buy us. On October 27th 2020 Vinted bought our company. It's strange to be bought by such a successful company after working on your own project for so many years, but it's one of the biggest events in my life.
3. What is it about entrepreneurship that particularly attracts you? How do you feel you're contributing to the startup ecosystem in the Netherlands?
It's the adventure that attracts me. When you're an entrepreneur, you're creating something from scratch. You're surrounded by amazing people with all kinds of skill sets whether they're part of your team, investors or other founders. Building a company is like having a dream that you really believe in and working towards the realization of that dream. It's amazing to see the dream getting more concrete day by day. We worked our way up to a platform with 4,5 million users. That's pretty amazing. 
I'm mostly contributing to the startup ecosystem in the Netherlands as a speaker who is sharing our story with other potential startup founders. If you're interested in booking me as a speaker, you can do it here!
4. You give guest lectures at Wageningen University and other institutions about starting a business as a student. Could you share the top three lessons for founders you've learned through your own experience?
First grow, then hire people
If you have a startup and you're getting traction, you'll start getting funding. A lot of people hire a whole team of experts immediately and expect that this team will bring them growth. One of the hard lessons we learned is that you have to get your growth going yourself first, and then create a team around it.
If you have a vision, execute it even if everybody tells you you are crazy
When you start a company a lot of people are going to tell you that you're crazy. But if you really believe in something, just work towards executing it. It's super hard, but if you manage to do that, you will learn so much and that's the most powerful thing when it comes to entrepreneurship.
Find people that are complementary to the skillset you have
If you're good at marketing, don't create a company with two other marketing people. You will lack IT, business administration, finance people. If you have three visionaries as founders they will be able to dream big but they won't be so great at execution. You have to look for people that have skills you're lacking. That way you are complementary to each other. Go for the hippie, the hacker and the hustler combination.
5. What's the next big thing in the startup world? What do you predict for the ecosystem in the Netherlands in the near future?
So my crystal ball? I think the next big things are the following:
Blockchain
Blockchain technology is something where we as humans have to go eventually. I believe that building things on a public blockchain can improve the way we all live.
AI
Artificial intelligence can replace so much manual work and reduce the costs a lot of companies have at the moment.
Fast delivery
People should be able to order something and have it on their doorstep in the next 30 minutes. We need that for medicine, fashion and electronics, not just for groceries.
Regarding the startup ecosystem in the Netherlands, I think we're lacking big thinking. The vision to get out of the Netherlands and conquer the world! It's not really in our way of thinking. I would like to see more entrepreneurs thinking about conquering other markets and not just the Netherlands.
Thank you for sharing your story and insights with us, Thijs. We wish you the best of luck in your future endeavours.
Join our network of startups & investors!