In 2013, Forbes declared Eindhoven to be the most inventive city in the world. Others call it the Smartest Place on Earth. Perhaps both are true. According to research, every year Eindhoven produces 22.6 patents per 100,000 residents. It seems a perfect place for everyone with an idea to start making their dreams come true. Also, it's home to the High Tech Campus, sometimes called the smartest square km in the world. Learn more about this amazing city's startup ecosystem!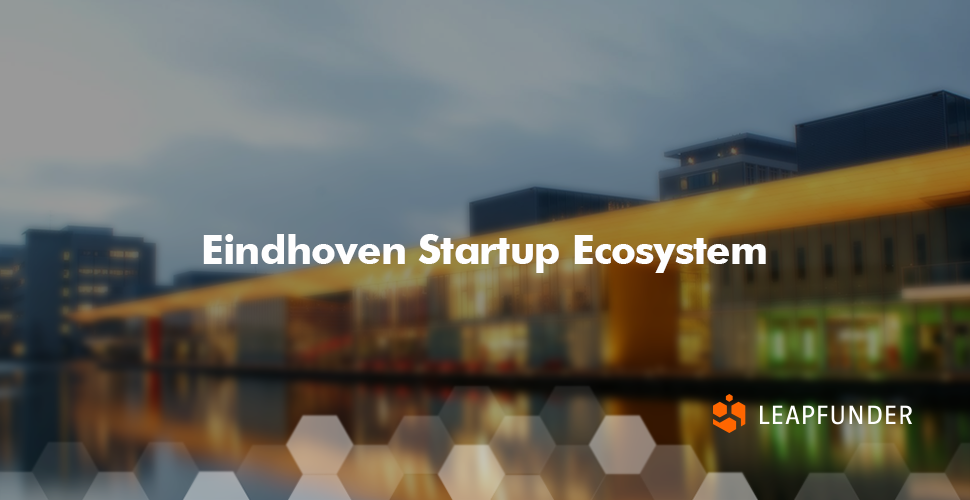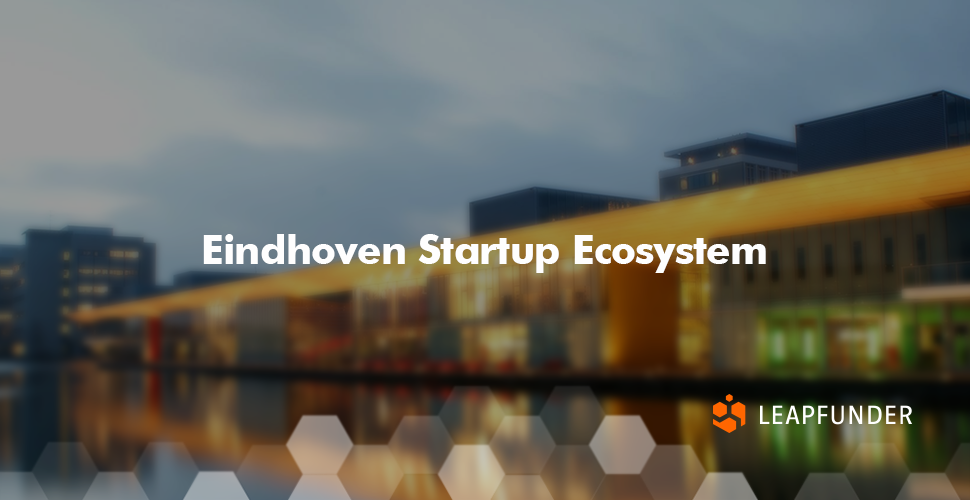 The Startup Ecosystem in Eindhoven
High Tech Campus
"We live, breathe, and eat hardware", is a famous quote by Bert-Jan Woertman, marketing & communications director at High Tech Campus. That statement is definitely true. Eindhoven's specific focus on hardware separates it from other startup cities. A hardware startup's life cycle is completely different from a software one. That makes it much more challenging to attract the right type of investors. High Tech Campus, the No.1 Tech hotspot in Europe, is a leader when it comes to hardware technology with more than 140 companies and institutes, and over 10,000 researchers, developers, and entrepreneurs working on developing future technologies and products. With access to high tech manufacturing facilities and numerous international knowledge networks, it's definitely the place to be for every entrepreneur willing to take his project to the next level. "With over 150 high-tech events on site each year, there are always opportunities to network your ideas and show off the MVP prototype to potential customers and investors. Open collaboration means a win-win for everyone." – Bert-Jan Woertman
Philips – The most famous Eindhoven "Startup"
Philips, one of the world's great technology companies started its journey in Eindhoven in 1891. It's the company to blame for Eindhoven's transformation from a small Dutch town into an industry leader. The High Tech Campus itself was once a Philips research & development lab. Philips is now organised into three main divisions: Philips Consumer Lifestyle, Philips Healthcare and Philips Lighting. In 2012, the company was named the largest manufacturer of lighting in the world measured by applicable revenues.
Events for Investors
One of the most famous startup events in Europe has surely been the HighTechXL Demo Day. It's the grand finale of the HighTechXL Accelerator's 3-6 month program. On that day, 10 startups pitch on stage in front of numerous investors & give their all to catch the right investor's eye. The last two Demo Days have been absolutely spectacular & everyone is wondering what's in store for 2016!
Leapfunder Round Table Sessions XXL is the perfect place for investors & startups to meet face-to-face and share knowledge & experience. Our next event will be held in HighTechXL on Thursday, 28h of April, from 15:00h to 17:00h. We invite you to join us and help young startups by answering their finance and investment questions. It's definitely a great way to get to know the teams better, and who knows, they just might be your next big successful project!
HighTechXL Startup Accelerator
One of Europe's leading business accelerators for high-tech hardware startups, HighTechXL, is located in the heart of High Tech Campus & it creates the perfect home to 10 selected startups over a 3-6 month program. Those startups receive €15,000 for living expenses, a free co-working space and over €400,000 worth of partner deals. With the entire High Tech Campus technology & intellectual minds in their backyard, selected startups are in for the ride of their lives. What does it mean for investors? Each program peaks with a DEMO DAY which the startups have been preparing for. They pitch in front of the whole crowd & throw the ball into the court of angel investors who carefully choose their next golden project. You can read some tips for investing in Eindhoven technology in one of our previous blogs, shared with us by Sophia Kirova, HighTechXL's content editor.
Co-working spaces
Co-working spaces are definitely "IN" right now. They are the places where startup founders get to share ideas & experiences while working on their big ideas. One of the most #trending coworking places is BounceSpace, located in the old World Trade Centre of Eindhoven. From 24/7, coffee kitchen & relaxing game of pool to high-tech modern offices, Bounce Space knows how to mix business with pleasure! Another wonderful coworking place is Strijp-CS, where you'll not only engage with like-minded startup enthusiasts but also relax with a friendly game of table football.
Startup News & Updates
You can get all the latest Eindhoven startup news on Eindhoven Startup Stories who will share absolutely everything worth mentioning. Young entrepreneurs can also join the Eindhoven Startups Foundation, which will enable them to attend a wide variety of events as well as meet some awesome people in the process. e52 is an independent, up-to-date journalistic platform for Eindhoven, published daily on online media and weekly as a newspaper. Its founder Merien ten Houten – also one of Leapfunder co-founders – created the platform in order to target the modern Eindhovenaar. e52 readers are convinced that the city has much to offer now but can become even more beautiful in the future. The paper gives a lot of insight into the city's startup industry and speaks from the standpoint of both startup founders & investors. It's a great resource to learn about startup happenings in Eindhoven.
How to invest in Eindhoven startups?
Eindhoven & Leapfunder have a long-term relationship which has already produced many successfully funded startups. Through our main product, the Leapfunder Note, we offer support and financial tools, which are developed with great care. Convertible notes are easy to close with the minimal legal cost. They offer many advantages to investors. With a few clicks & a minimum of €1000, everyone can easily invest a startup & be a part of something amazing.
We hope you find this information useful & if you feel like we missed a crucial part of Eindhoven startup ecosystem, let us know via tweet, and we'll add it.
Discover promising startups & learn more about investing: