The Dutch startup scene is always full of events, demo days and awards. And 2017 will be no different, it will be a year with a lot to discover and learn. Here are the important Dutch events no investor should miss in 2017, this list will be updated as new events get announced!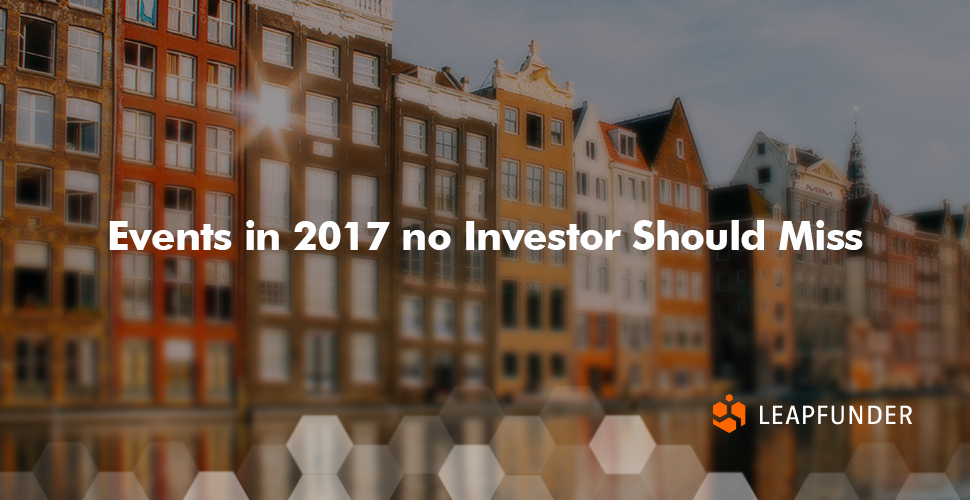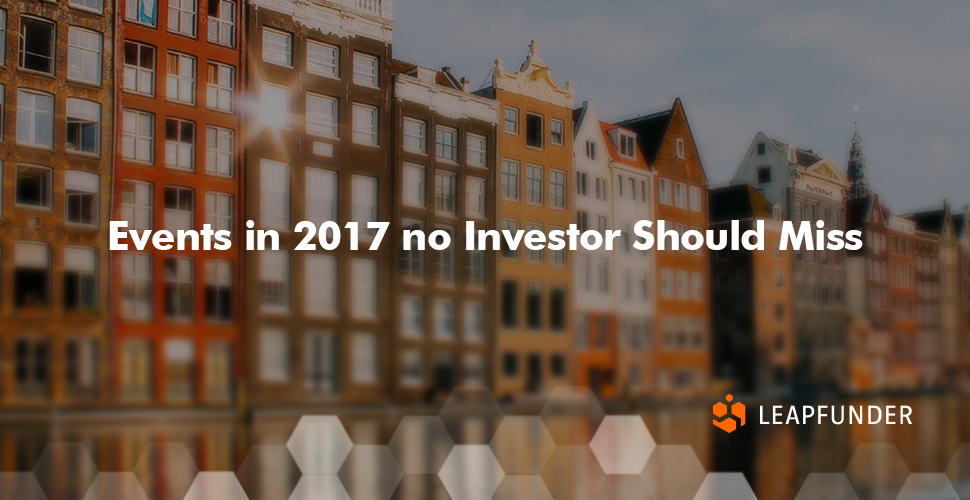 Integrated System Europe
When: February 7-10, 2017
Where: RAI Amsterdam
Web: Integrated System Europe
The 14th edition of ISE is expected to attract more than 65,000 visitors to more than 1,100 exhibitors. ISE 2017 is set to be the largest show in the event's history. This event is considered the destination of choice for companies looking to build their profile and business opportunities in the AV marketplace.
HighTechXL DEMO DAY
When: March 16, 2017
Where:  Klokgebouw
Web: HighTechXL DEMO DAY
Stand face to face with the latest batch of HighTechXL innovators. Stay tuned and don't miss the opportunity to meet amazing startups, see their product demos and discuss business- while enjoying lunch and drinks.
Philips Innovation Award
When: May 8th
Where: Rotterdam
Web: Philips Innovation Award
The Philips Innovation Award is the largest student-entrepreneur award in The Netherlands and their final event is your chance to discover a rocking student startup. The winner wins more than €50.000. But not only the winner wins; all participants benefit from the coaching, events and networking possibilities that our platform offers.
The 5 finalists will get their last chance to convince the audience and jury of their potential. At the end of the night, the winner will be chosen by the jury. Keep a close eye for when they announce the final date!
The Next Web Conference
When: May 18 & 19, 2017
Where: Amsterdam
Web: The Next Web Conference
TNW Conference brings together 20,000 of the world's technology leaders, venture capitalists and entrepreneurs to Amsterdam in May 2017. Business development, thought-leading content and endless networking opportunities are tied together by more than 10 tracks, 350 exhibitor pavilions and 145 fringe events about the future of technology, innovation, marketing, communication, and imagination.
Mark the dates in your calendars and make sure you don't miss this opportunity!
TheNextWomen Summit
When: June 12, 2017
Where: Amsterdam
Web: TheNextWomen Summit
TheNextWomen Summit defines itself as the event for ambitious females starters, entrepreneurs, investors & professionals. This edition focuses on startups, digital companies, success stories, and investors with international speakers, workshops, masterclasses, 1-on-1 sessions, a pitch competition, and more. A definite MUST for every woman eager to get into the Dutch entrepreneurial scene!
WFFConnect
When: June 13, 2017
Where: Amsterdam
Web: WFFConnect Amsterdam One-Day
Join fellow women entrepreneurs, advisors and investors for this one-day seminar featuring sessions ranging from how to understand and negotiate a term sheet, building the right board, understanding what investors are looking for in a pitch and learning more about investment capital alternatives.
Rockstart Answers
When: June 21, 2017
Where: Amsterdam
Web: Rockstart Answers Amsterdam
Rockstart Answers is an international series of local events bringing together a vibrant mixture of startups, entrepreneurs, mentors and investors in a fun and hands-on way. Join this event if you want to solve startup challenges and contribute to the success of early stage founders in Amsterdam's startup community!
FinTech & CyberSecurity FastTrack
When: July 18, 2017
Where: Amsterdam
Web: FinTech & CyberSecurity FastTrack
Startupbootcamp's FinTech & CyberSecurity program welcomes you in Amsterdam for a FastTrack day as part of its international tour to support the area's best talents in FinTech & CyberSecurity. The 10 most promising startups selected from the applications will be invited to present their innovative ideas to the Startupbootcamp's team and fellow entrepreneurs, get mentor feedback and learn more about the Amsterdam-based FinTech & CyberSecurity accelerator program.
Startupbootcamp Smart City & Living DEMO DAY
When: July 20, 2017
Where: Amsterdam
Web: Startupbootcamp Smart City & Living DEMO DAY
SBC is currently in the process of searching for the best startups around the world in the fields of Smart City & Living segments such as smart home, smart city appliances, smart mobility, internet of things, etc. The program begins on April 24th and we recommend you try to attend one of the investor events SBC organizes during the programme so you get to know the startups even before the demo day. The demo day is on July 21st and it´s always exceptional!
Amsterdam Capital Week
When: September 25-29, 2017
Where: TBA
Web: Amsterdam Capital Week 
Pitch, meet & learn at another amazing Amsterdam Capital Week! Last year was a complete success when over 2000 startups got to share their knowledge & experience while connecting with 500 + investors. The final details have yet to be announced so stay tuned!
Startup Fest Europe
When: September 25-28, 2017
Where: Main stage in Amsterdam
Web: Startup Fest Europe
Between September 26-28 The Netherlands will be the place where every startup in the world wants to be. It is a four-day marathon of matchmaking between startups, investors, developers, creatives and corporates. The main stage event, CapitalFest, will be organized together with Amsterdam Capital Week on September 27. Make sure to be there!
European FinTech Awards
hen: 26-27 September, 2017
Where: Rabobank Headquarters in Utrecht
Web: European Fin Tech Awards
Join the European FinTech Awards and Conference where innovative and disruptive FinTech companies are awarded. Meet 400 hand-picked entrepreneurs, bankers, investors and advisors, extend your network and develop business.
If FinTech is the domain you invest in, make sure to attend the European FinTech event!
FinTech Breaking Barriers
When: November 21, 2017
Where: Amsterdam
Web: FinTech Breaking Barriers
After the successful 2016 event, which had leading speakers such as Eric Ries, Bindi Karia, Kajsa Ollongren and Nick Jue, Breaking Barriers in FINTECH comes again in 2017. This event welcomes fintech startup founders, financial industry managers and professionals, VC's, service providers, regulatory officials and students. Keep a close eye as they'll be announcing speakers, themes and partners soon!
Leapfunder Round Table Sessions
When: Whole Year 2017
Where: Delft, Amsterdam, Rotterdam, Eindhoven
Web: Leapfunder Round Table Sessions
Leapfunder Round Table Sessions are created as an informal meeting with investors where startups get a chance to meet investors face-to-face and get answers to all of their questions. The events are held 2-3 times a month in Delft, Amsterdam, Rotterdam & Eindhoven with a big event on the last Friday of each month. The next one will be on the 3rd of February. Check out Leapfunder's web page for announced dates & locations.
During the year, many new events will be organized & published, so stay tuned for updates & get ready to step up your game in 2017!