The Dutch startup scene is always full of events, demo days and awards. And 2018 will be no different, it will be a year with a lot to discover and learn. Here are the important Dutch events no investor should miss in 2018!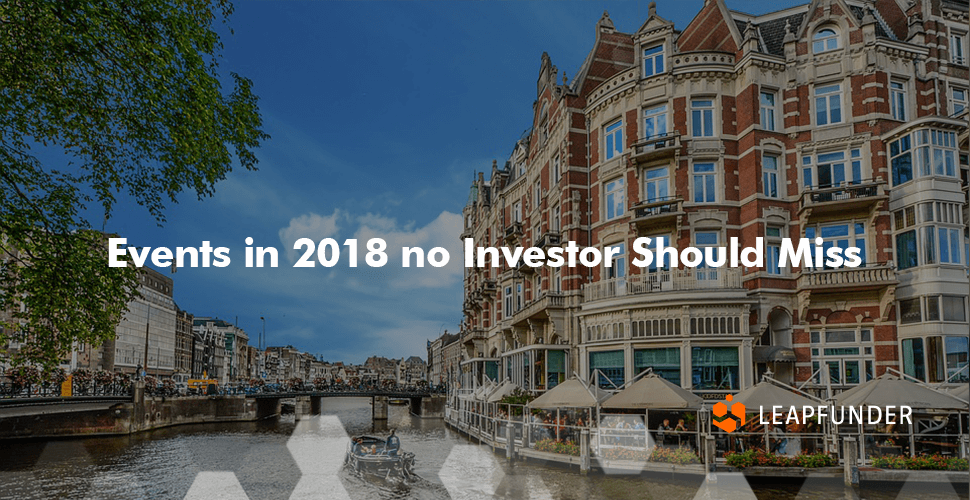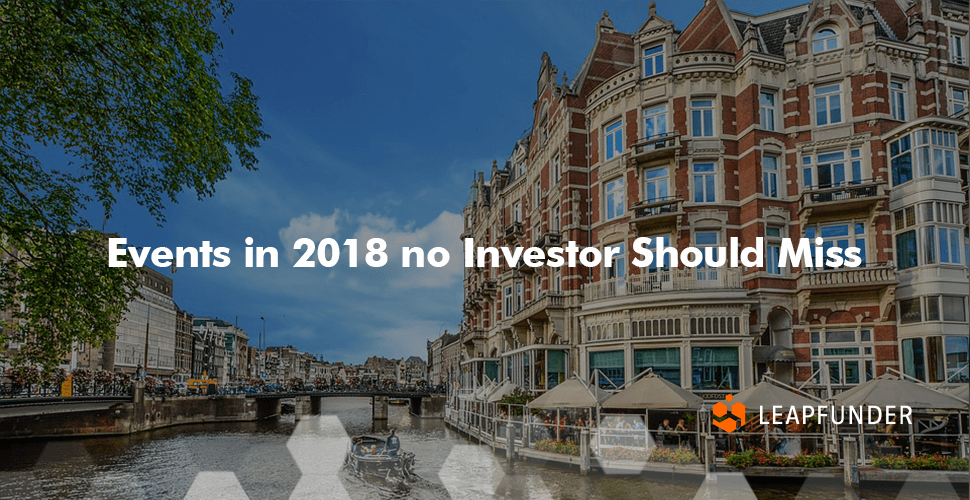 Integrated System Europe
When: February 6-9, 2018
Where: RAI Amsterdam
Web: Integrated Systems Europe
Integrated Systems Europe is the world's largest AV systems integration show. ISE 2018 will showcase the latest cutting-edge technology, products and solutions being produced for both channel and end-user professionals. This event is considered the destination of choice for companies looking to build their profile and business opportunities in the AV marketplace. Moreover, ISE is an ideal base for networking, socialising and developing new business contacts.
Startupbootcamp's FinTech & CyberSecurity DEMO DAY
When: February 8, 2018
Where: Amsterdam
Web: FinTech & CyberSecurity Demo Day
Startupbootcamp aims to innovate the FinTech & CyberSecurity ecosystem by providing the most promising startups in the world with a top-notch accelerator program based in Amsterdam. Startupbootcamp FinTech & CyberSecurity program is led by MD Michael Dooijes and is powered by partners which include major global brands such as Amazon, Cisco, Rabobank, ING, ABN-AMRO, and de volksbank.
HightechXL XL Day
When: March 16
Where: Eindhoven
Web: XL Day
XL Day is the place where a new generation of emerging high-tech startups launch, and where older generations of innovators share their successes. HighTechXL brings the entire industry: startups, investors, corporations, and decision-makers under one roof for a peek into the technology-enabled future.
Philips Innovation Award
When: May 7, 2018
Where: Rotterdam
Web: Philips Innovation Award
The Philips Innovation Award is the largest student-entrepreneur award in the Netherlands and their final event is your chance to discover a rocking student startup. Not only the winner wins; all participants benefit from the coaching, events and networking possibilities that our platform offers.
The Next Web Conference
When: May 24 & 25, 2018
Where: Amsterdam
Web: The Next Web Conference
Since 2006, TNW Conference has been driving the evolution of technology events into what they are today. Business development, thought-leading content and endless networking opportunities are tied together in events about the future of technology, innovation, marketing, communication, and imagination. In 2018, 15,000 people will help TNW raise the bar for technology and business innovation events once again.
Amsterdam FinTech Forum
When: June 7, 2018
Where: Amsterdam
Web: Amsterdam FinTech Forum
Europe's most successful event organizers come to Amsterdam in 2018. ING Bank's former Headquarters, 'De Schaats' (The Skate), will be the venue for the inaugural Amsterdam FinTech Forum. More than 200 executives will get together and share experience, views and ideas around the European ecosystem.
TheNextWomen Summit
When: June 12, 2018
Where: Amsterdam
Web: TheNextWomen Summit
TheNextWomen Summit defines itself as the event for ambitious females starters, entrepreneurs, investors and professionals. This edition focuses on startups, digital companies, success stories, and investors with international speakers, workshops, masterclasses, 1-on-1 sessions, a pitch competition, and more. A definite MUST for every woman eager to get into the Dutch entrepreneurial scene!
Rockstart Answers
When: TBA
Where: TBA
Web: Rockstart Answers Events
Rockstart Answers is an international series of local events bringing together a vibrant mixture of startups, entrepreneurs, mentors and investors in a fun and hands-on way. Join this event if you want to solve startup challenges and contribute to the success of early-stage founders in Amsterdam's startup community!
Startupbootcamp Smart City & IoT DEMO DAY
When: TBA
Where: Amsterdam
Web: Smart City & IoT
With its dedicated program, Startupbootcamp aims to empower startups and scale-ups to build successful businesses that contribute to the creation of truly smart cities with the help of the IoT technologies. Startupbootcamp invites startups in the MVP/prototype phase or first customers phase and scale-ups from these industries: Open Data, Big Data & Analytics, AI & Machine Learning, AR & VR, Drones, Blockchain, IoT and Cyber Systems, Cloud, Network & Communications, Mobile Applications to apply for the 2018 program.
Amsterdam Capital Week
When: TBA
Where: Amsterdam
Web: Amsterdam Capital Week
Pitch, meet & learn at another amazing Amsterdam Capital Week! Last year was a complete success when over 3000 startups got to share their knowledge & experience while connecting with 500 + investors. The final details have yet to be announced so stay tuned!
Startup Fest Europe
When: TBA
Where: Amsterdam
Web: Startup Fest Europe
StartupFest Europe is the one stop shop for startups and scale-ups that want to do business by changing the world. Their main purpose: arranging one-on-one meetings between startups-investors and startups-corporates. The 2017 edition was initiated by StartupDelta and organised in close collaboration with the Dutch startup ecosystem and lots of major international corporates.
Capital Fest
When: TBA
Where: Amsterdam
Web: Capital Fest
For the first time ever, StartupFest Europe and Amsterdam Capital Week co-created the main event for Europe's 'cream of the crop': founders and CEOs of the fastest growing companies in Europe get the chance to meet the most relevant investors to help them scale successfully beyond borders.
World Summit AI
When: October 10 & 11, 2018
Where: Amsterdam
Web: World Summit AI
This event brings together the main driving forces of AI in one conference: enterprises, startups, investors and deep tech. It is the result of a unique collaboration between the global City AI network and over 100 international AI events.
European FinTech Awards
When: TBA
Where: TBA
Web: European FinTech Awards
Join the European FinTech Awards and Conference where innovative and disruptive FinTech companies are awarded. Meet hand-picked entrepreneurs, bankers, investors and advisors, extend your network and develop business. If FinTech is the domain you invest in, make sure to attend this event!
Leapfunder Round Table Sessions
When: The entire 2018
Where: Delft, Amsterdam, Rotterdam, Eindhoven
Web: Leapfunder Round Table Sessions
Leapfunder Round Table Sessions are created as an informal meeting with investors where startups get a chance to meet investors face-to-face and get answers to all of their questions. The events are held each month in Delft, Amsterdam, Rotterdam & Eindhoven. The next event will be held on January 26th at 42workspace in Rotterdam.
During the year, many new events will be organized & published, so stay tuned for updates & get ready to step up your game in 2018!!