The Dutch startup scene is always full of events, demo days and awards. And 2019 will be no different, it will be a year with a lot to discover and learn. Check out the events no investor should miss in 2019!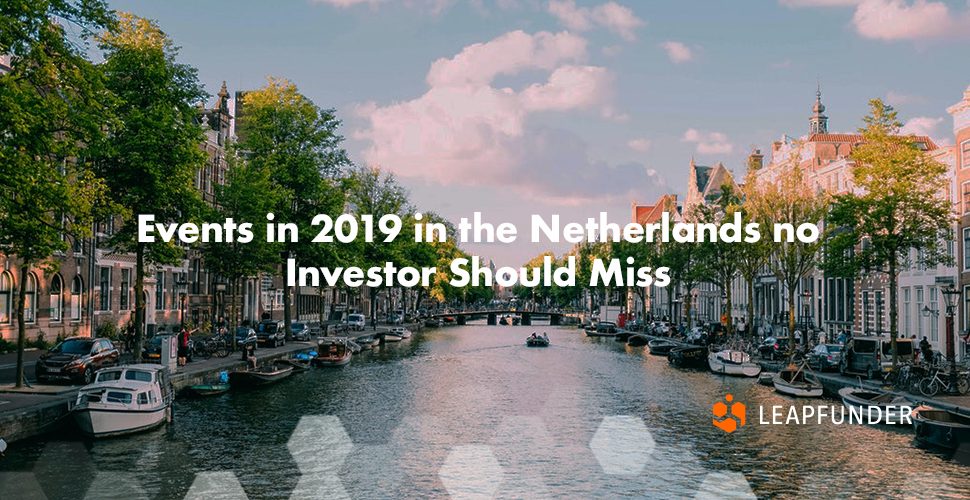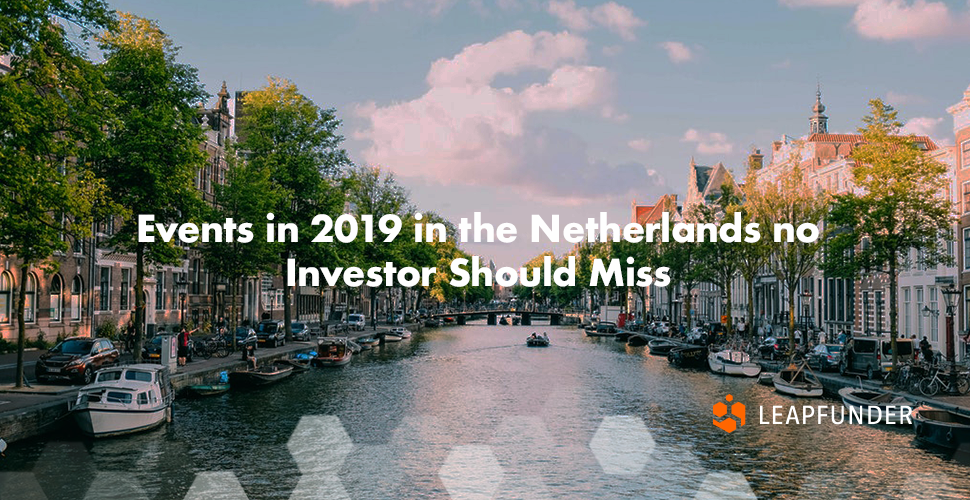 Integrated System Europe
When: February 5-8, 2019
Where: RAI Amsterdam
Web: Integrated Systems Europe

Integrated Systems Europe is the world's largest AV systems integration show. ISE 2019 will showcase the latest cutting-edge technology, products and solutions being produced for both channel and end-user professionals. This event is considered the destination of choice for companies looking to build their profile and business opportunities in the AV marketplace. Moreover, ISE is an ideal base for networking, socialising and developing new business contacts.
Startupbootcamp's FinTech & CyberSecurity DEMO DAY
When: February 14, 2019
Where: Amsterdam
Web: FinTech & CyberSecurity Demo Day

Startupbootcamp aims to innovate the FinTech & CyberSecurity ecosystem by providing the most promising startups in the world with a top-notch accelerator program based in Amsterdam. Startupbootcamp FinTech & CyberSecurity program is led by MD Michael Dooijes and is powered by partners which include major global brands such as Amazon, Cisco, Rabobank, ING, ABN-AMRO, and de volksbank.
KPN Startup Evening
When: March 6, 2019
Where: Rotterdam
Web: KPN Startup Evening
The 12th edition will be held this year in the new headquarters in Rotterdam. Besides the opportunity to network in the startup ecosystem, a variety of selected international startups, as well as some teams from KPN, will showcase their innovations to a crowd of over 350 people.
Philips Innovation Award
When: May 6, 2019
Where: Rotterdam
Web: Philips Innovation Award

The Philips Innovation Award is the largest student-entrepreneur award in the Netherlands and their final event is your chance to discover a rocking student startup. Not only the winner wins; all participants benefit from the coaching, events and networking possibilities that our platform offers.
The Next Web Conference
When: May 9 – 10, 2019
Where: Amsterdam
Web: The Next Web Conference

Since 2006, TNW Conference has been driving the evolution of technology events into what they are today. Business development, thought-leading content and endless networking opportunities are tied together in events about the future of technology, innovation, marketing, communication, and imagination. In 2019, 15,000 people will help TNW raise the bar for technology and business innovation events once again.
TheNextWomen Summit
When: May 9, 2019
Where: Amsterdam
Web: TheNextWomen Summit

TheNextWomen Summit defines itself as the event for ambitious females starters, entrepreneurs, investors and professionals. This edition focuses on startups, digital companies, success stories, and investors with international speakers, workshops, masterclasses, 1-on-1 sessions, a pitch competition, and more. A definite MUST for every woman eager to get into the Dutch entrepreneurial scene!
Startup Funding Event
When: June 6, 2019
Where: Rotterdam
Web: Startup Funding Event
After the amazing events in Rotterdam, Amsterdam and Helsinki in 2018, they are back with our biggest event so far. One stage, 3 pitches, and a great networking event afterwards and an assembly to a 1500+ people national event, now spreading globally.
Amsterdam FinTech Forum
When: June 6 – 7, 2019
Where: Amsterdam
Web: Amsterdam FinTech Forum

Europe's most successful event organizers come to Amsterdam in 2019. The Office Operators Amsterdam Zuidas Infinity will be the venue for the inaugural Amsterdam FinTech Forum. More than 200 executives will get together and share experience, views and ideas around the European ecosystem.
Amsterdam Capital Week
When: TBA
Where: Amsterdam
Web: Amsterdam Capital Week

Pitch, meet & learn at another amazing Amsterdam Capital Week! Last year was a complete success when over 3000 startups got to share their knowledge & experience while connecting with 500 + investors. The final details have yet to be announced so stay tuned!
World Summit AI
When: October 9 – 10, 2019
Where: Amsterdam
Web: World Summit AI

This event brings together the main driving forces of AI in one conference: enterprises, startups, investors and deep tech. It is the result of a unique collaboration between the global City AI network and over 100 international AI events.
Leapfunder Round Table Sessions
When: The entire 2019
Where: Delft, Amsterdam, Rotterdam, Eindhoven
Web: Leapfunder Round Table Sessions

Leapfunder Round Table Sessions are created as an informal meeting with investors where startups get a chance to meet investors face-to-face and get answers to all of their questions. The events are held each month in Delft, Amsterdam, Rotterdam & Eindhoven. The next event will be held on January 11th in Amsterdam.
During the year, many new events will be organized. Stay tuned for updates and get ready to step up your game in 2019!
Join our network of startups & investors!