EVITADO Technologies is bringing autonomous systems into traditionally non-autonomous settings. Their first use case is collision avoidance for towed ground movements of aircraft. Their system provides advanced collision warning functionality, which helps their customers safely and efficiently move the aircraft while on the ground. They are therefore helping to solve an industry-wide pain point of damaging an aircraft during towed ground movements. Find out why they're a product-market fit, what kind of investors they're looking to attract, and why they chose Leapfunder as their online funding platform.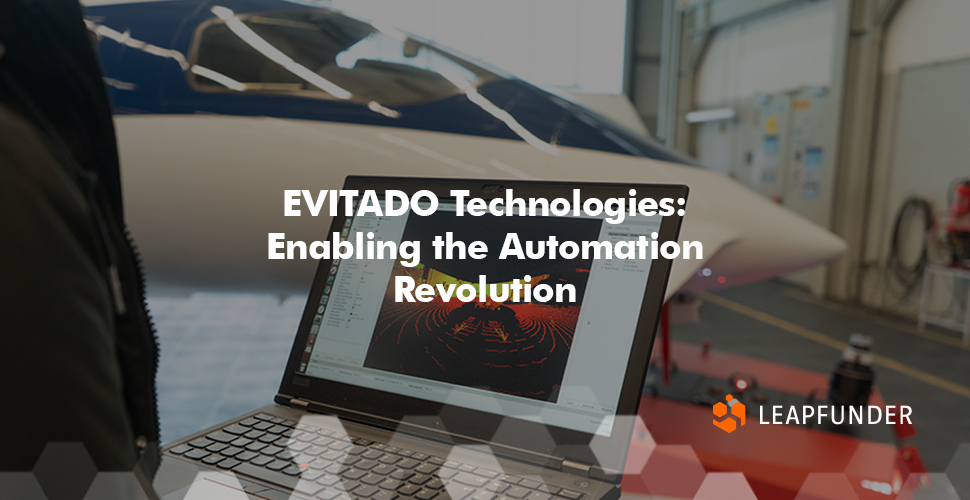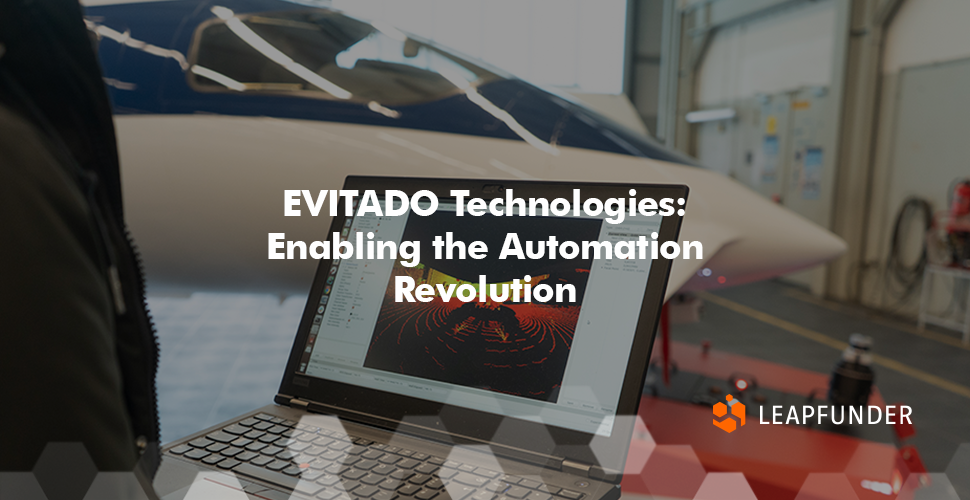 1. Hi Andrew, thank you for agreeing to do the interview. Tell us about EVITADO Technologies, the idea that got it all started, and the amazing team behind it.
Alex and I started working on the idea during our MBA studies at the Northern Institute of Technology Management in Hamburg. We spent the better part of a year doing market research and studying the problem of aircraft ground collisions before we applied to the Airbus BizLab Accelerator program in Hamburg. At that point, we hadn't started to develop any technology, but the problem was so apparent that we were accepted into this awesome program that gave us direct access to a major OEM, their production facilities, and their aircraft for development and testing. It was at this point that we convinced Amos to join our founding team and we started to develop our technology as it is today.
2. What problems are you trying to solve? What are the benefits of EVITADO Technologies, and why is it a product-market fit?
Moving an aircraft on the ground and into hangar facilities is a difficult task. At the moment it's a very manual process, requiring as many as 18 people to walk around the aircraft watching for any potential collisions with other aircraft, tooling, and the hangar itself. They provide feedback via voice commands and hand signals, and any breakdown in this communication, or lapse in concentration can lead to damages costing millions to repair. Our technology acts as 'the eyes in the sky'. It watches out for any potential collision that could occur and provides feedback directly to the person in charge of moving the aircraft. In the future, our technology will assist in stopping the movement if required and even providing the commands to fully automate the process of moving the aircraft.
3. How much growth potential do you see for EVITADO Technologies and what type of investors are you looking to attract?
Beyond our current solution, our vision is to provide autonomous solutions for traditionally non-autonomous industry settings. We would like to be the solution providers to automate aircraft ground movements, to provide overwatch for airport operations in order to increase safety and operations efficiency, and then to expand to other markets that we have already identified. Moving large expensive assets such as wind turbine blades is a good example of a direct crossover to a new industrial application. These blades are oftentimes damaged during transport to the installation location, costing large sums of money and the source of the damage is usually unknown. We have also identified applications in shipping and maritime, mining, construction, and logistics just to name a few.
We are ideally looking for investors who are excited about this type of innovative solution and who have experience or connections in any of the above-mentioned settings. We would like to grow quickly in the coming years and are looking for investors who can ideally help us achieve this growth potential.
4. You chose Leapfunder as your online funding platform. What makes it the right tool for your startup, and what do you expect from the round?
We found Leapfunder to be an easy way to pool interested investors together. Our ultimate goal as a startup raising funding was to keep our cap table as clean as possible, in order to continue attracting investors in the future. The Leapfunder team understands the financial needs of a startup at our stage and that they want success for both the startup and the investor. Properly structuring financing at this stage in the company is so important, and we were happy that the Leapfunder team shared this common understanding with us.
5. What are your plans for the upcoming months? Tell us about your go-to-market strategy and the plan to acquire customers.
We are currently signing our first customer agreements at the moment and plan to support these first couple of customers in order to refine our product. The goal is to turn these launch customers into returning customers and then start to scale the product in the market. We have 2 further product iterations planned in the 12 months following the close of the investment round.
At the beginning of the year we brought on a dedicated sales and business development team member, and since then our sales pipeline has continued to grow. In the long term, we are building relationships with aftermarket parts and tooling suppliers within the aviation industry, who can ultimately help us with marketing, sales, and after-sales support, to help us scale our business.
Thank you for sharing your story, Andrew. We wish EVITADO Technologies the best of luck.
Join our network of startups & investors!