Every yacht owner has the same issue: the growth of mussels, barnacles and algae on the hull of the yacht, resulting in lower speed and higher fuel consumption. Toxic antifouling paints are used to prevent this. Yearly 100 million litres of chemicals are spilt in the oceans because these paints dissolve in the water. Finsulate is an environmentally friendly alternative that has proven to be successful for the past 6 years. Find out why Finsulate is a product-market fit, what kind of investors they're looking to attract and why they chose Leapfunder as their online funding platform.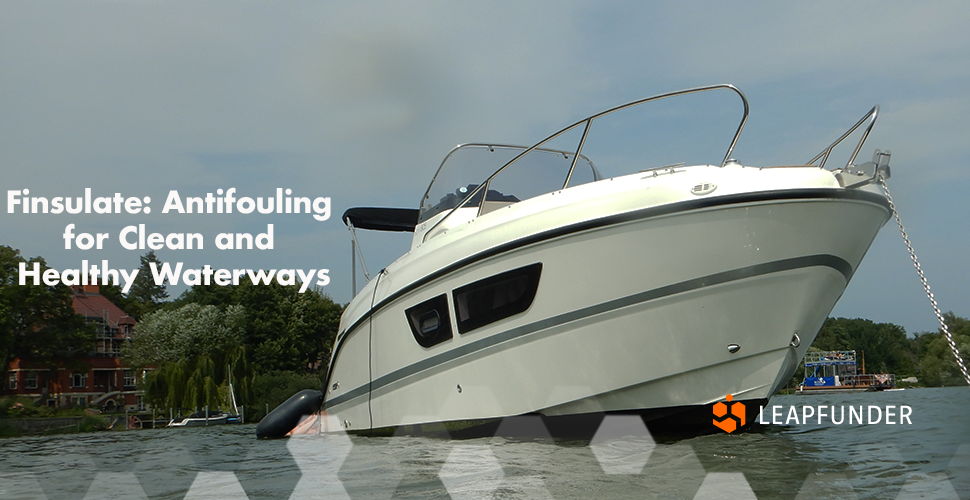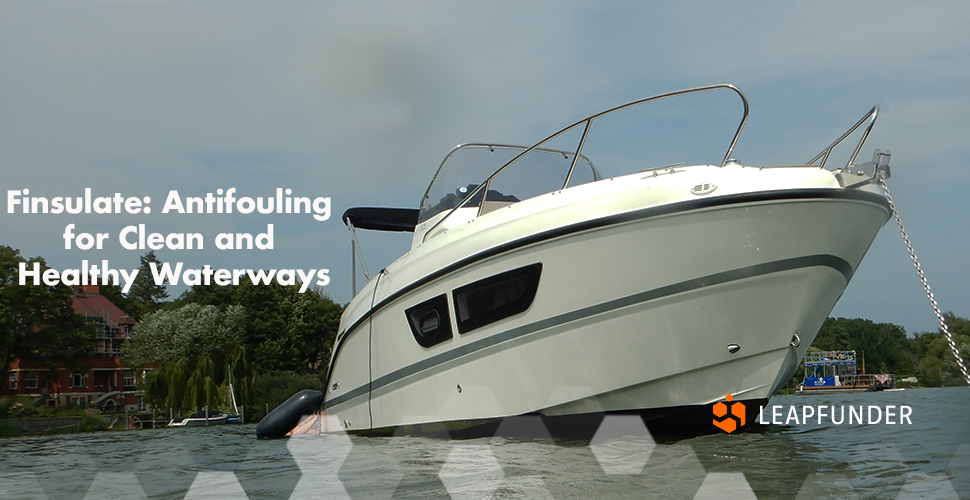 1. Hi Rik, thank you for agreeing to do the interview. Tell us about Finsulate, the idea that got it all started and the amazing team behind it.
The pleasure is all mine. It's always nice to talk about the Finsulate product and get even more people enthusiastic about the concept. It started a long time ago, well ahead of the market. Now, I see that the world is really changing and yacht owners are more environmentally conscious.
It all started when I was working at the TNO, a research institute in the Netherlands. I got involved in antifouling research (the technology that prevents the growth of barnacles, mussels and algae on the hulls of ships) and even though I am a Materials Scientist by origin, biology has always interested me. The field of antifouling, on the crossroads between technology and biology, specifically got my intention. The fact that such nasty chemicals and biocides are used, killing not just the organisms on the boats, but also having a devastating effect on corals and other marine life, made me want to get rid of these chemicals and develop environmentally friendly technology.
As I wanted to make sure that my ideas in this field would not end up on a shelf, but would get practically applied, I decided to start my own company to develop and commercialize my ideas. Finsulate is the result of this journey. It's not just entering the commercial stage, it's already being used for over 5 years on both yachts and vessels. The change in society towards more environmentally conscious behaviour is finally having a real impact in the yachting business and that is why we focus on that market now. Commercial vessels will follow after.
2. What problems are you trying to solve? What are the benefits of Finsulate, and why is it a product-market fit?
Yearly, 100 million litres of toxic antifouling paint is used. 50% by commercial vessels, 50% by yachts and leisure boats. These paints are designed to dissolve slowly in the water. While the paint dissolves, the biocides that are in there are set free and kill the marine life around. The biocides are a big issue, we can go on for hours about the effects on corals, fish and other organisms. But besides this, the paint itself is micro or nano-plastic. All of this paint ends up in the ocean. To give you an idea about the amounts, 100 million litres is equal to 20% of the total plastic soup! And no-one seemed to care. 
This is why, with the growing environmental awareness of society, the product is creating momentum and we see it's getting easier to convince people to switch to Finsulate. By now we have applied Finsulate to more than 400 yachts and several commercial marine vessels. Some are in the water for more than 5 years already, so we can safely claim a minimum 5 year lifetime.
3. How much growth potential do you see for Finsulate and what type of investors are you looking to attract?
The market for antifouling paints is huge. Worldwide 2-3 billion € per year. Based on the results that we see in the field. Combined with the legislation that is getting stronger and stronger against toxic paints, I feel the minimum market share we should aim for is 5-10%. This sounds immense, but if you look at the market, there are roughly 10 companies that divide it. Of course, you can wonder whether Finsulate as an independent company will accomplish this, but at least the technology is fit for this market share. There is a good chance that we will team-up with a strategic partner in the next phase.
We're looking for investors that see not just the commercial potential, but also the environmental benefits.
4. You chose Leapfunder as your online funding platform. What makes it the right tool for your startup, and what do you expect from the round?
I chose Leapfunder because I believe that Finsulate needs a large investment scale, but it's not ready for venture capital yet. Also, the convertible is really practical. It gives the right value to both investors and me as a company owner. 
With this round, I expect to grow to the stage where Finsulate is interesting for strategic partnering. Both competing coating companies, as well as suppliers of self-adhesive materials, could be interesting partners.
5. What are your plans for the upcoming months? Tell us about your go-to-market strategy and the plan to acquire customers.
For the upcoming months, we plan to build the market in Europe and hopefully North America. 2020 has been a challenging year because of the COVID-19 lockdowns. We survived quite well due to the growing market in the Netherlands. For next year we foresee that the European market will be back again. We have a Europe-wide network of distributors already so even if travel limitations stay in place, we can grow.
As the yachts need annual maintenance, we are not afraid that the market will not come back. Applying antifouling is an annual thing for yachts and as a lot of them have not done proper maintenance this year, there will be a higher need for quality products next year.
Thank you very much for sharing your story, Rik. We wish Finsulate the best of luck.
Join our network of startups & investors!