In one year Leapfunder raised over 1,000,000 EUR for startups with its initial product. This amount was raised for 13 companies, in a total of 16 financing rounds. There are 7 rounds currently live. Dozens of companies are currently exploring the possibility to start a Leapfunder round. In this article I will tell the story of how Leapfunder's now mature product has already made it a market leader in startup investing in the Netherlands.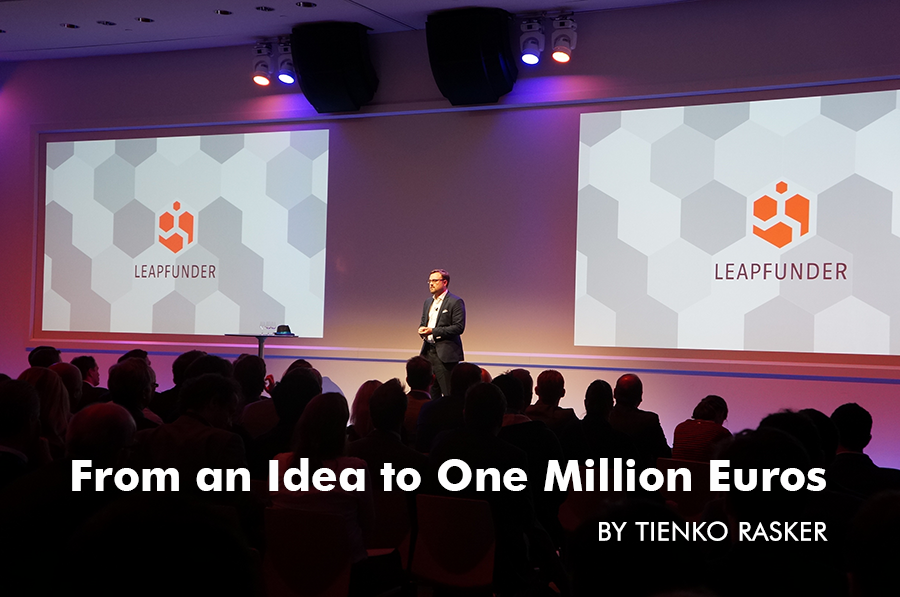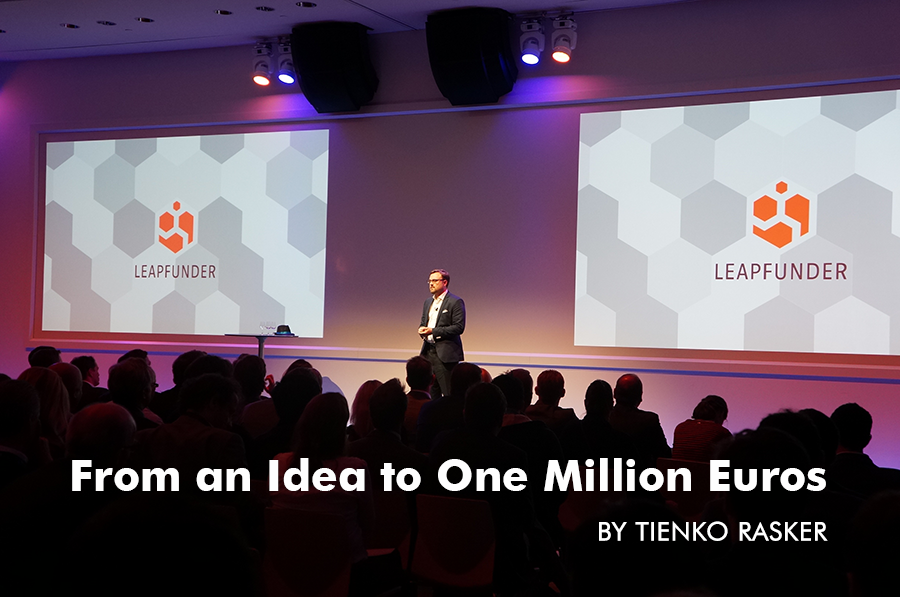 As all successful startups do, it all started with a problem
Leapfunder started gradually just over two years ago.  At the time I was a consultant doing independent M&A advisory and fundraising support. Usually I spend a certain amount of time working on not-for-profit initiatives.  One day I was approached by a group of musicians from the local symphony orchestra in Amsterdam. They wanted to raise €250K to build a new concert hall. The only catch was that they had only 6 weeks left before their building would be given to someone else. We had to be creative. It was time for an unorthodox approach. We had already tried to raise the €250K from a single big benefactor, but without success.  So we decided we would try to raise €1,000 from 250 smaller benefactors instead…. we gathered the money in no time.
It was actually a year later that the lawyer from that deal and myself decided that this could be a business.
If it's so much easier to raise €1,000 from 250 people than it is to raise €250K from 1 person, then perhaps we should create an online system that allows startups to do just that.
The idea was born: an online syndication tool for small angel investors. When we started asking experienced angel investors if they thought the product was interesting, the response was clear. We were able to start the ball rolling very quickly: we received financial backing from 35 experienced founding investors and many more angel investors have since joined our system.
We spent a year getting the thing through regulatory clearance, and three quarters trialing and testing the basic product. We made subtle refinements to the financial and legal structure, while we drastically improved our software and procedures as we learned more about investor behavior around our product. We made a point of selecting a very diverse group of trial customers…. and we learned very quickly. I feel the software is much more effective now.
Right now our social media following is growing at 50% per month, our investor base is growing at 30% per month, and we are being approached by high quality startups at a rate of several per day. Our proposition is still unique and we see a clear runway ahead of us.
Smart capital is the key
Our biggest successes are always our clients' successes. We are satisfied when we see that our companies have sufficient access to capital, and when we see that we have brought them value-added angel investors that will help them achieve success. We believe that smart money is the key to being successful as a startup.
We see Leapfunder growing out to a network that comprises like-minded investors in each of our core regions. Through our network the combined knowledge and capital that these investors can bring will be fertile soil for people who are innovative and entrepreneurial. If there is a good team and pretty good idea… bringing the right capital and expertise should always be easy.
€100M available for Dutch startups
We make investing in startups so easy that it's available for a much larger group of potential investors. Perhaps there are about 500 active angel investors in the Netherlands today….  with our tooling, we hope that there will be more than 100,000 active investors one day.  If they all bring only €1,000, we will have an additional €100M available for Dutch startups. What is critical is that those investors are able to connect with each other and share insights. The necessary research on each company should also be shared across a broader group. In the near term we will be working very hard to make sure that our social networking tools allow investors to connect with each other in just the right way.
To all soon to be angel investors out there
Crazy enough to change the world? Find the company you love on our website, meet it's all star team and become a part of the improvement!
Anyone who has ever been an early investor in a successful company will likely confirm: it's a great experience to be part of it. You are building a new institution, and afterwards you can be proud of what you have created. If you have never invested in a startup before, sign up as an investor on Leapfunder and just try it, you can start from as little €1,000.