Accelerators. They offer 3 months with great mentors, their network of the biggest industry players and access to investors. All of that for a chunk of your company. Accelerators take your idea and your team at a stage when you usually don't even know your target audience, let alone how to pitch your startup's growth potential to an investor. The question here is not is it worth it, it's which accelerator will give you the best return on investment. Here are the top startup accelerator programs in Europe: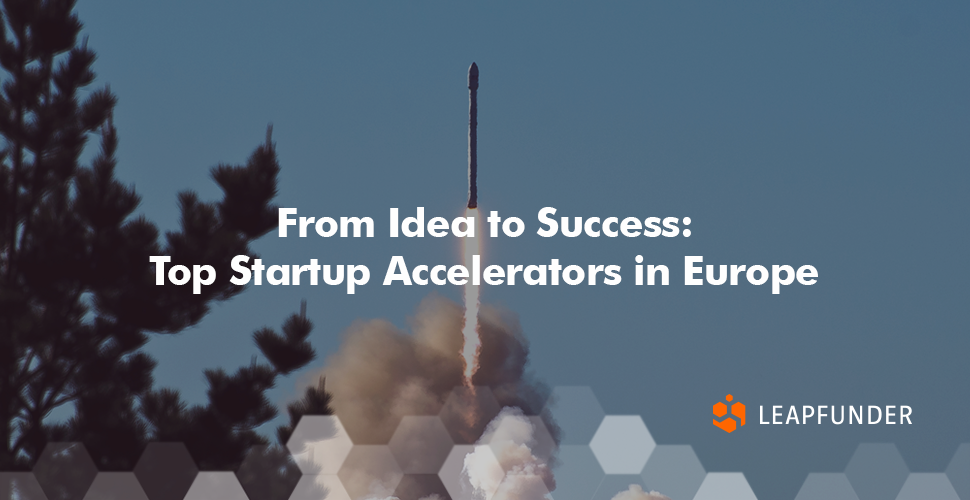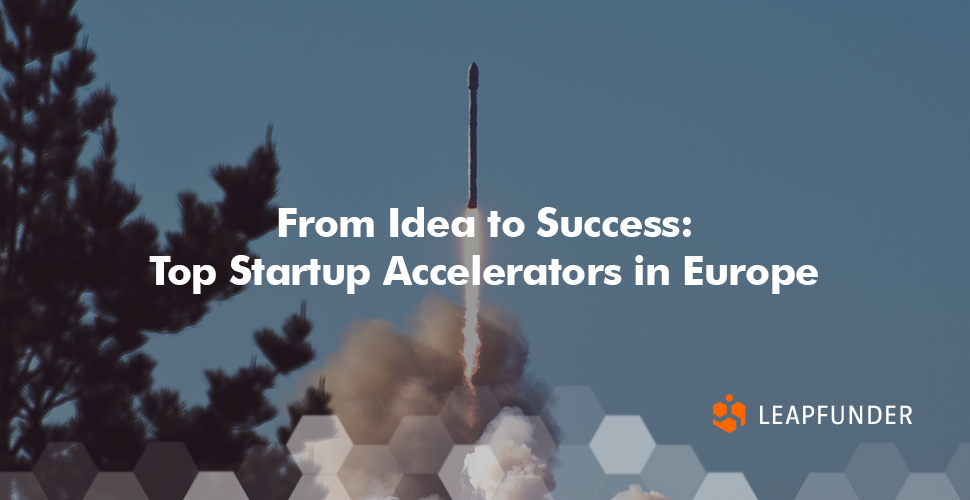 Top Startup accelerator programs in Europe
Seedcamp
Since it was founded in London in 2007 by a group of European investors, Seedcamp has become one of Europe's top accelerators. It is one of the few accelerators in Europe that provides the public with detailed stats of their programs and participants.
By September 2013, Seedcamp had been awarded "Best European Startup Accelerator" five years in a row and had invested in 93 companies from all over the world. By 2015 Seedcamp had backed almost 200 companies with one unicorn, and 91% have raised further funding to a tune of $250M (€236M). In other words, Seedcamp startups have increased on average $1,3M (€1,2M) in follow-on funding, making them one of Europe's top accelerators.  
Seedcamp invests in 3 different ways depending on your startup's stage:
– €75K for 7%
– 3% as a warranty
– Up to €200K into seed round between €300K and €2M
Some of their alumni: VChain, Beagle, Legit Patents, WeVat, Telleroo, Next Chef and more.
Startupbootcamp
Startupbootcamp was founded in 2010 in Copenhagen with the core objective of supporting the world's best startups and entrepreneurs. 4 years after their launch, the company had expanded and became the largest startup accelerator in Europe, and one of the top 3 largest in the world.
They are located in major technology-oriented cities such as Singapore and London. They offer a 3-month program in London that gives the selected startups the chance to collaborate with +400 mentors, investors, and partners from Google, Paypal, AWS and many others in order to build their product and access markets such as Europe, US, and APAC.
Startupbootcamp funds their teams with €15K each and has equity of 6-8%. They mainly invest in data and analytics, e-commerce, energy, cleantech, finance and more.
Some of their alumni: Rentmama.com, NotesFirst, CleverMilesm ADFACES, Viewsy, Geosophic and more.
Techstars
Techstars is an accelerator company that funds technology-oriented companies, typically web-based, as well as other software companies. They have been around since 2006 and are now located all over the world. In 2015, they won the award for "The Best Startup Accelerator". Today, they are ranked as the #6 strongest startup ecosystem in the world.
A $100,000 (€94,400) convertible note is offered to all Techstars companies upon acceptance and $20,000 (€18,900) in exchange for a 6% common stock. According to their stats, Techstars companies raise on average more than $2M (€1,8M) outside capital after the program.
They search for companies that can have national or worldwide reach. They don't fund biotechnology companies, restaurants, consultancies or other local service-oriented companies.
Some of their alumni: Sphero, Digital Ocean, Localytics, Sendgrid, Occipital, Next Big Sound and more.
Entrepreneur First
Entrepreneur First was founded in 2011. Today they are based in London and Singapore, and they specialize in supporting people to develop technically defensible ideas. The startups they invest in solve hard problems using commercialized applications of unique and cutting-edge technology. They fund you as an individual, then they help you meet your co-founder and develop an idea. In 2016, they won the award for "The Best Accelerator Startup".
Entrepreneur First invests £16,600 (€19,700) to £19,900 (€23,600) in each startup in London, and SG$30000 (€20,200) in Singapore. In return, it claims an 8% equity share. In its first 4 years, Entrepreneur First helped establish 75 startups valued at $450M (€425M).
Some of their alumni: Magic Pony Technology, Cleo, OpenCosmos, Blaze and more.
Wayra
Wayra is a global accelerator company for digital startups, launched in Spain in 2011. It is now located in 10 European and Latin American countries. They are Telefonica's global tech accelerator with over 400 startups. Wayra offers seed funding, coaching and mentoring, work-space, access to their global network and mentors.
In terms of funding, they offer around €40K per team. They have equity of 7-10% and mainly invest in markets such as banking and accounting, mobile, software development and more.
Some of their alumni: Chatterbox analytics, codetagme, Sezion, Mint Labs, Fanchimp, Popdeem, Go Car Share Ltd and more.
We should also mention HightechXL, located in Eindhoven, the Netherlands, which is the best hardware accelerator in Europe. It is an elite program exclusively designed for hardware startups. They support founders throughout, from idea to prototype to scale-up, by connecting them to a top community of entrepreneurs, corporates, and investors.
HightechXL offers mentorship from +300 industry experts, entrepreneurs and partners, as well as workshops, product development support, hands-on legal and financial support, 6-month free office space and a launch to an audience of +200 investors. HightechXL funds €15K per team with equity of 2-8%. They fund roughly 20 startups per year.
Sign up for Leapfunder and find a startup you believe in!