Dirk Ploss is a Digital Technologies Scout and Advisor at Beiersdorf AG, and an online & tech enthusiast with almost 30 years of experience in innovation, marketing and advertising. His specialities include startup and technology scouting, innovation management, long-term innovation strategy, venture clienting and corporate venture capital. Find out how he entered the startup world, what lessons for founders he shared with us and what he predicts for the German startup ecosystem in the near future.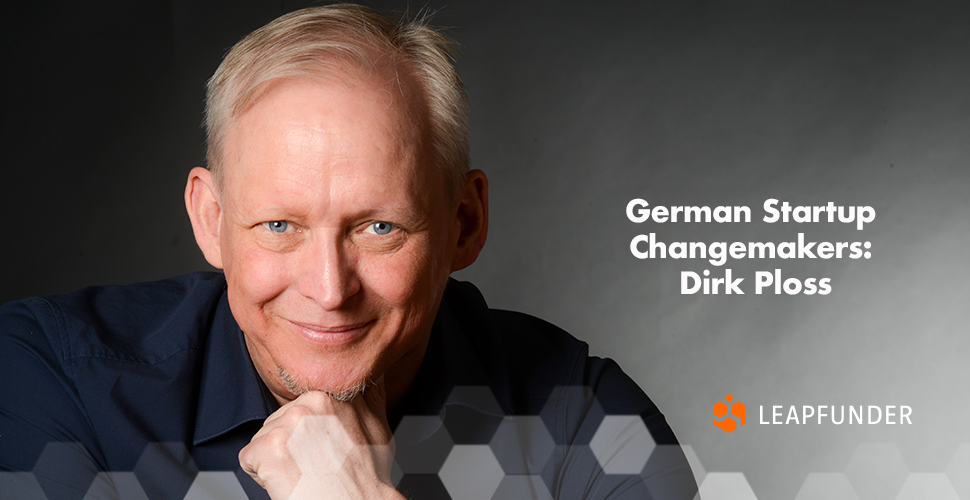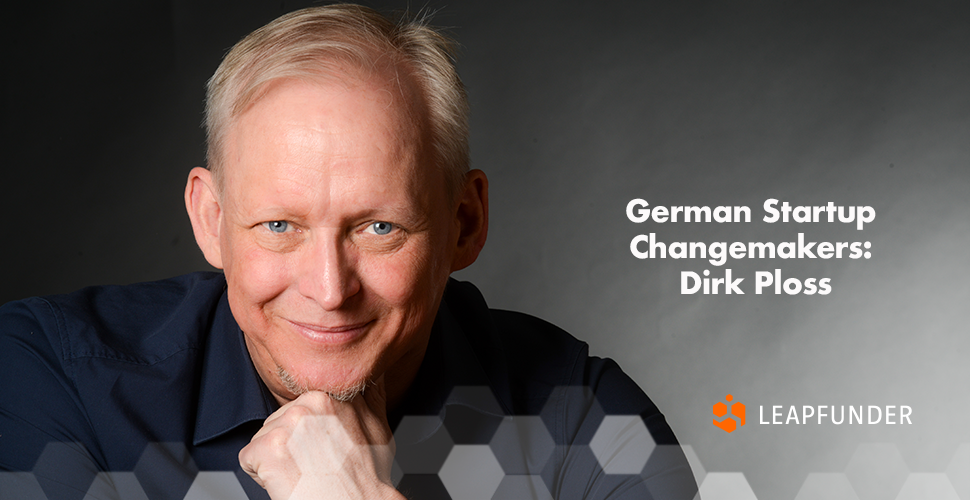 1. Hi Dirk, thank you for agreeing to do the interview. Could you tell us a bit about your background and how you entered the startup world?
After quitting university in 1996, I started my career in advertising as a copywriter and ended up being a Creative Director of an ad agency called FCB Hamburg. Immediately after that, I founded my first company, a solution and consulting provider for customer loyalty. At the same time, I co-founded a startup that tried to commercialize the waiting time in airports by putting vending machines in the waiting zones at the gates. It might seem pretty obvious today, but in the late 90's it was revolutionary. We were VC backed by a Hamburg retail company but unfortunately never got the machine running properly so that startup failed.
The first one failed a couple of years later after our biggest customer left. Typical beginner mistake to put all your eggs in one basket, but well, I learned my part.
The third startup was Germany's second clearing house which I co-founded at the beginning of the coupon hype. We could sell this one after only six months to a big German retail company, KarstadtQuelleNeckermann. After a while serving as the CEO at one of their subsidiaries, I founded my fourth startup – a consulting company. This ended in an acquihire by a very large mail order/eCommerce company named OTTO, for which I worked almost five years – before joining a small e-learning startup in Leipzig as a CMO.
After working three years at Beiersdorf as Head of Global Multichannel eCommerce, helping our retail clients to build and optimize their digital channels, I got the opportunity to build the NX Lab, which I'm heading now.
2. You're a Digital Technologies Scout and Advisor at Beiersdorf AG. Tell us about your mission there!
Basically, it's making this great company futureproof. You know, Beiersdorf has been from its beginning in the late 1800s a very innovative company. We basically invented modern skincare and came up with iconic brands like Labello (1909) and NIVEA (1911). But just because you have a super successful history and present, doesn't necessarily mean you'll be guaranteed the same in the future. The average lifespan of a Fortune-500 company has come down to less than 17 years. The most common cause of death for a company is focusing on its core business – this is what Kodak, Blockbuster and Nokia did. Whole industries are getting disrupted by startups, often not even out of their industry – take Zoom, which is now worth more than the seven biggest airlines of the world combined.
So, in order not to get 'Kodak' ed', we decided to engage with startups and new technologies actively. Therefore, my team has three responsibilities: Scouting for startups and emerging tech companies – either for venture clienting or to invest; to prototype new consumer technologies like augmented reality, voice commerce or chatbots; and finally to explore new, digital business models.
So we are trying to answer the question: What to do when we cannot do creams anymore? Of course, this is an exaggeration, but we strongly believe that there are dozens of business opportunities besides and beyond our current core business to explore.
3. Your specialities include startup and technology scouting, innovation management, long-term innovation strategy, venture clienting and corporate venture capital. What is it about the startup world that particularly attracts you, and why?
I love ideas, and I love people having them and bringing them to life even more. The enthusiasm, the passion, the will to change the world – that is not only extremely powerful but super attractive to me as well. And since I know both sides of the table very well, I feel that I can add something, that I can help great ideas to turn into successful ventures.
Another thing that gets me is the overall attitude. You know, in the corporate world the question is often 'What's in it for me?' It's not like that in the startup ecosystem. The guiding questions in the startup world are 'What can I add?' and 'How can I help?'. Sharing ideas and experiences, connecting the right dots and focusing more on 'we' rather than 'I' – that deeply resonates with my attitude. 
4. As an online and tech enthusiast with almost 30 years of experience in innovation, which top three lessons for founders would you share with our readers?
O wow, that's a tough one, and I can't guarantee that I will add something genuinely new and original, so please forgive me stating the obvious!
My first lesson would be: Pick your partners carefully – and look for attitude, not for skills. When you dream of changing the world while your partner only wants to get rich via a big exit, you end up in trouble.
The second lesson is: Start loving the trash can. It's your best friend, your ultimate advisor – and the one who saves you from lots and lots of trouble. 99% of all your ideas will end there – and that's a good thing! It's like Thomas Edison said: 'I have not failed. I've just found 10,000 ways that won't work.'
And the final lesson is: Get your a.. up now! The only sure way straight into failure is not to try. Start now. Write down your ideas. Talk to people at a café about them. Then iterate. You'll find the right way only by giving it a try. Do not hesitate only because you don't know where to go. Not knowing how to do something or where to go, only means that you are at the very front! And that's exciting!
5. What's the next big thing in the startup world? What do you predict for the German startup ecosystem in the near future?
If I only knew that I would become the world's most successful startup investor. Of course, I do have some bets: Health and the search for healthy longevity are super hot topics. Another massive opportunity is ubiquitous entertainment. In a couple of years from now, we will experience an abundance of time. Cars driving themselves, jobs being automated by AI and robots, duties and chores taken over by personal assistants… So what will humans do with their spare time? I doubt that we all will become painters, poets and gardeners. No, we will dive into immersive entertainment. 
And for the German startup ecosystem: I hope it will find its positioning, its competitive advantage and its "flavour without getting crushed between Silicon Valley and the Chinese Greater Bay Area. But that's going to be a long way to go because first, we have to overcome our mentality and attitude. In the startup world, you will not succeed by being the one to deliver 100% accuracy – but the one who was first in delivering 80%. In the startup world, you fail forward – in Germany, failing still leads to stigma.
But when I look around, I see hundreds, if not thousands of entrepreneurs being ready to tackle the world's most pressing problems. If we can identify, help and push them – then we'll have a bright future!
Thank you very much for your insights, Dirk! We wish you the best of luck in your future endeavours.
Join our network of startups & investors!