We had a chat with Gilg Frick, the founder of NPIRE, a creative agency with a focus on brand identity, design, and communication. The creative freedom of making something from scratch, having his venture, and his purpose always fascinated Gilg. Today, he is involved in multiple startups, so that he can empower them in their projects. Find out how he entered the startup world, what he predicts for the German startup ecosystem, and what are the three lessons for founders he learned over the years.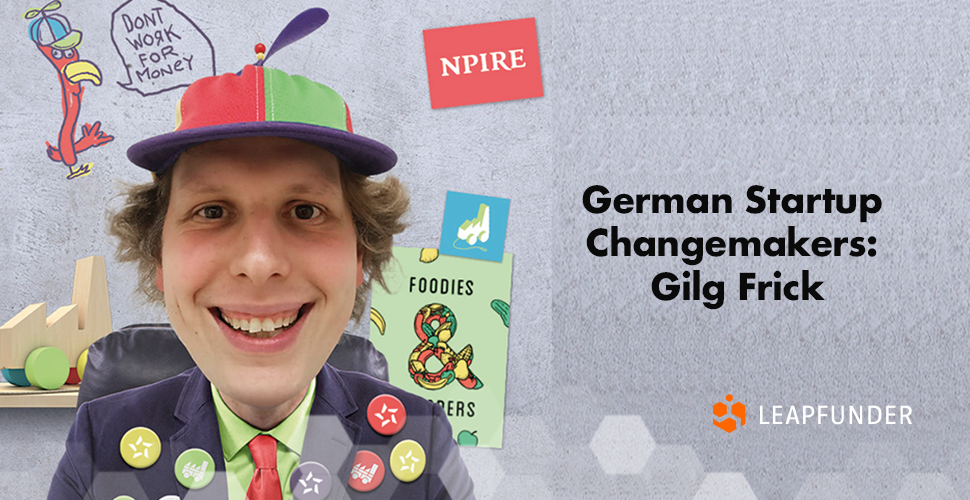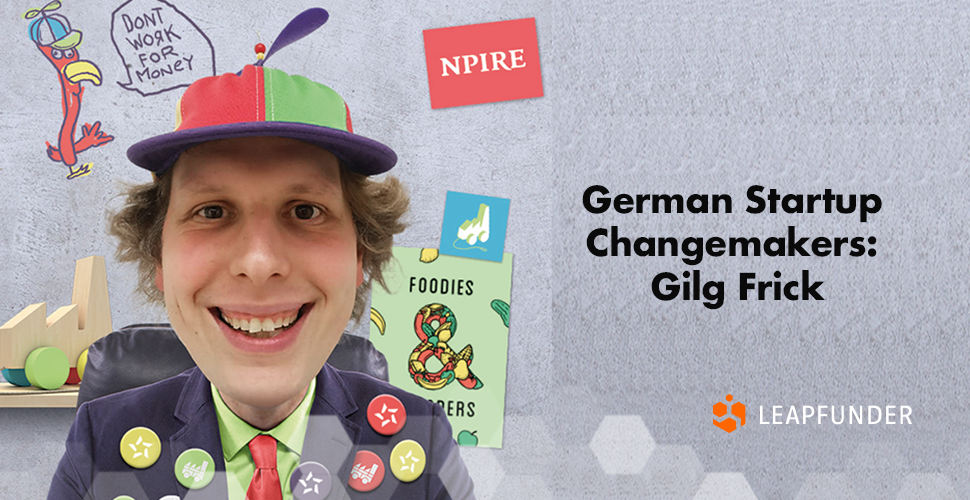 1. Hi Gilg, thank you for agreeing to do the interview. Could you tell us a bit about your background and how you entered the startup world?
We have to go back to my childhood years to find the root of my interest in startups. Ever since I was little, I have been creative; first through drawing, then Lego, and then with web design in my teenage years. I started working on my projects really early on; you could call them my first entrepreneurial endeavours. The creative freedom of making something from scratch, of having your venture, and your purpose has always fascinated me. It was only natural for me to work with people who had a similar mindset and entrepreneurial spirit – startup people.
2. You're the Founder of NPIRE, a creative agency developing brands for new ventures or products, with a focus on brand identity, design, and communication. Tell us about your mission, the idea that got it all started, and the team of people you're working with.
Our mission goes beyond our services as a branding agency. We aim to be a network, a platform where people come together to follow their passion, to create great things, and to make dreams become a reality. The most important thing for me when assembling my team was to make sure we have a shared set of values and a similar attitude. I believe in empowerment on eye level and equality, and above all, I believe in the power of creativity.
I think there wasn't the one idea that got it all started. At one point, I just decided to unite all my projects under one umbrella and call it NPIRE.
3. You're also involved in several startups such as Tres Click, Gymjunky & OLO Boards. What is it about startups that particularly attracts you?
I am continuously fascinated by people who work hard for their passions, who risk so much to make their ideas and dreams come true. And I believe that this creative potential which can change the world little by little lies in every one of us. That's why it's a matter of the heart for me to empower other startup founders and to support their projects.
4. What are three lessons for founders you learned over the years in the startup world?
Patience and perseverance are everything: There will be times when you want to give up, but most of the time, it'll be fine in the end. Trust is important!
I also learned that everything is out of control, and you have no choice but to embrace this glorious mess that is entrepreneurship and life.
Another thing I learned is how to make the best out of the usually limited resources you have as a startup. Work smart, not hard.
5. What's the next big thing in the startup world? What do you predict for the German startup ecosystem in the near future?
In general, I hope and think that we will see more purpose-driven ventures. The next generation of entrepreneurs will determine how we deal with the social, environmental, and technological challenges of our time, and I'm confident there will be awesome ideas to make the world a better place.
Thank you for sharing your insights, Gilg. We wish you the best of luck in your future endeavours!
Join our network of startups & investors!