Ingo Juraske is a partner at IMPACT51, a business angel syndicate based in Berlin. He has worked in the IT industry for more than 35 years and has been investing as an early-stage business angel since 2010. Find out more about his background, IMPACT51, and what he predicts for the Berlin startup ecosystem.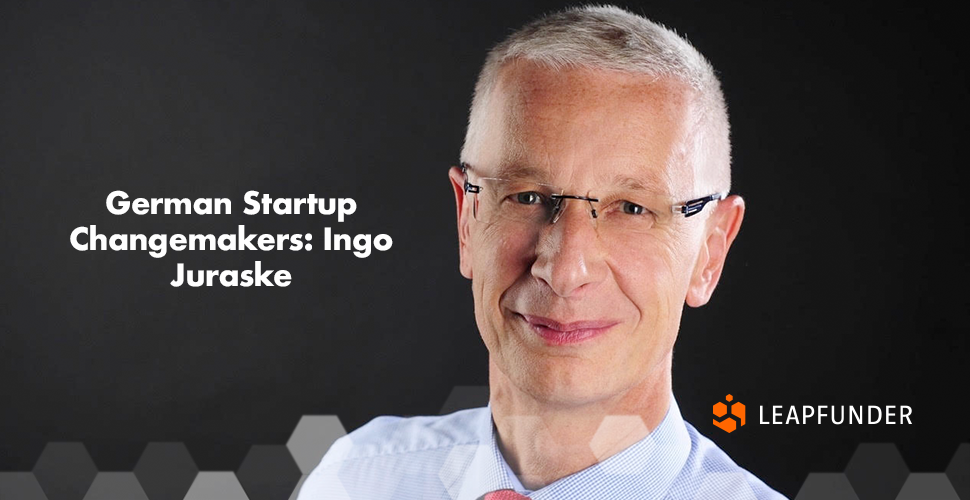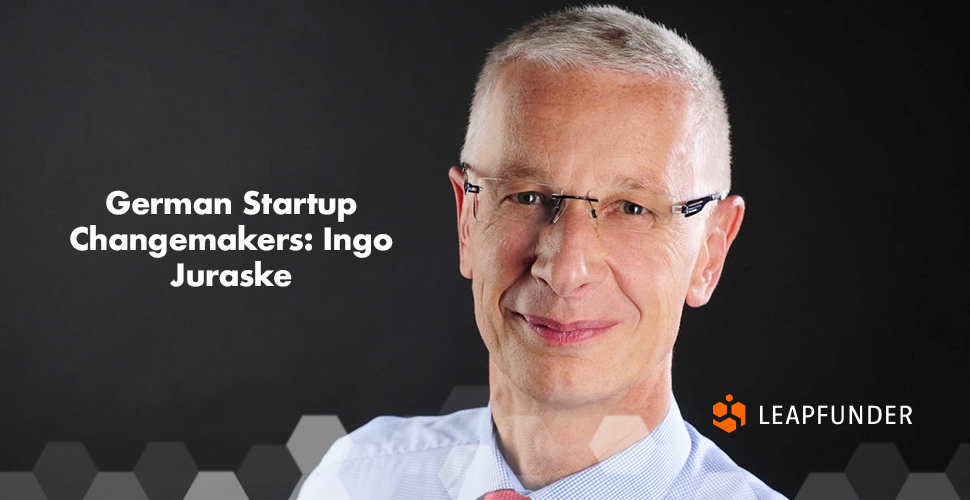 An Interview with Ingo Juraske
1. Hi Ingo, thank you for agreeing to do the interview. Could you tell us a bit about your background and why you're interested in investing?
Having worked in the IT industry in various roles up to the executive board for more than 35 years (IBM, Nixdorf, Compaq, HP, Atos), I am still very keen to stay engaged with hi-tech and cool stuff leveraging IT. Many game-changing ideas and business approaches are invented in startups these days; this is why I have invested and coached since 2010 as an early-stage business angel. Hoping to improve the world and to help build the next market leaders, and to beat the market on return on investment!
2. As an investor, you must have met a lot of entrepreneurs. What are some of the most innovative ways you've seen entrepreneurs leveraging business to create impact?
When analysing startup pitches, one sees too many people stating 'we have no competition'. There's often great technology and engineering IP, but not enough ideas and plans on how to scale up and drive sales through the roof. The best innovations I have seen in the last couple of years are challenging the existing business models and players and have an edge in terms of IP and/or business model (lean scaling platform is king). Actually, many great ideas and innovation are around. However, my key question is always: 'can you scale and EXECUTE?'. In the end, it's all about the TEAM, TEAM, TEAM.

3. You're a partner at IMPACT51, a private investment syndicate of ICT focused business angels engaging in startup companies in Europe and the United States. Tell us more about IMPACT51 and your role.
In 2017, I joined former colleagues from HP and McKinsey as a partner to form the business angel syndicate IMPACT51.  Investing in a team is simply more fun and allows greater leverage effect. We bring a broad variety of different business success proven skills (engineering, service management, finance, sales, general management, executive board) to the startup table.
Currently, amongst us, we have some 20+ solid startup investments running. We are expanding our investor and business partner network to bring more muscle to the market and deliver if needed, more hands-on and operational support to our investment targets; especially when things get tough and solid execution is key to make it or break it. We always have 'skin in the game', meaning we invest primarily our own cash in an early stage.
4. What does an entrepreneur pitching his business have to do to get your attention? Do you have some criteria that must be fulfilled before you invest in a company or is it just pure gut feeling?
It's a mixture, of course, we have a list of criteria we work along once we go into due diligence, however, there's also a certain portion of 'gut feeling' involved. For IMPACT51, investment is more like a marriage: we invest in the startup for at least 5 years, so we better make sure there is also a personal fit and mutual understanding of common goals. Things can get tough after the honeymoon, that's just life.
The most important criteria to get my attention is the excitement and the clarity of the pitch of the entrepreneur. He/she should pitch in a way a grandma can understand what it is all about and how they'll make lots of money and improve the world. I have seen so many pitches where at the end I can only scratch my head and ask myself: if they can't sell their idea to me, working in IT for 35 years, how will they ever find a paying customer to build a profitable growing business? I have to believe the entrepreneur is able to build a high-performance, execution-focused team. I know that's subjective, however, I am investing my own money.
5. What do you predict for the Berlin startup ecosystem in the near future? What are your plans, what will you focus on?

Berlin will definitely continue to grow and continue to attract lots of talented engineers and entrepreneurs from all over the world. The university and research landscape is expanding and continuing to generate lots of talent, scientists and engineers of all kinds. However, Berlin must carefully avoid becoming 'mainstream'. Rental fees for offices and living spaces shouldn't go up like they do in other big cities. If that happens, the startup tribes will move further to more attractive locations. We can all contribute to making Berlin more attractive, building unicorns and attracting corporate headquarters of top companies. It's going to be fun!
Thank you for sharing your experience with us, Ingo! We wish you the best of luck in your future endeavours.
Join our network of startups & investors!