We talked to Maria Gross, the Managing Director at GERMANTECH, an important initiative to target and foster entrepreneurship and establish digital ecosystems in Germany and beyond. Find out how she entered the startup world, what's her mission at GERMANTECH and what lessons for founders she shared with us.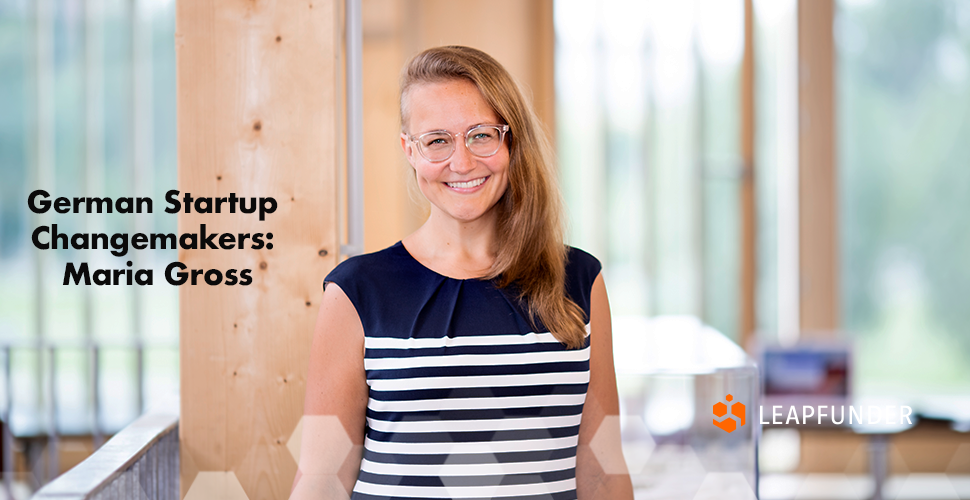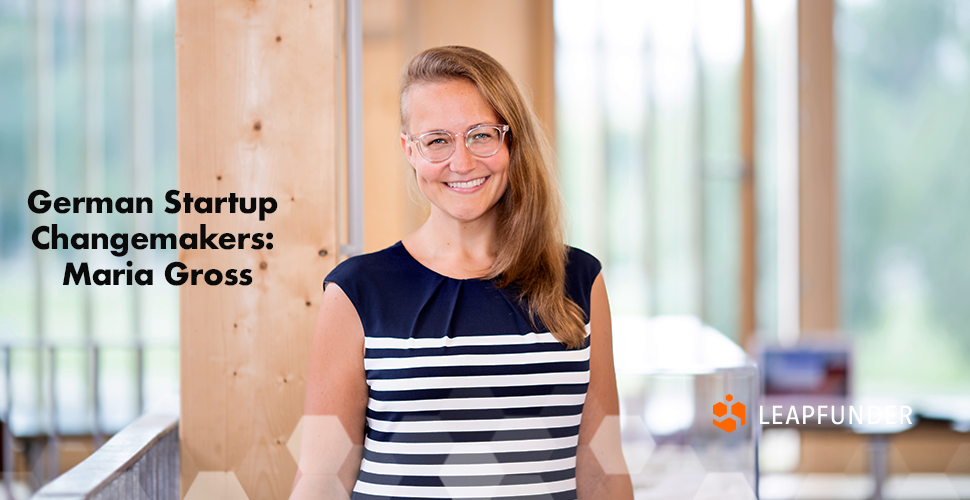 1. Hi Maria, thank you for agreeing to do the interview. Could you tell us a bit about your background and how you entered the startup world?
After working in the corporate world and nonprofit organisations, I realised those were not the areas I was interested in. So, I moved to Berlin, where I did my master studies in nonprofit management. During the first weeks of my studies in Berlin, I heard the terms entrepreneurship and startups for the first time. A friend of mine from school had a social startup in the south of Germany called: 'ROCK YOUR LIFE!'. They were searching for people to start the first franchise in Berlin, so when he reached out to me I was like: 'Sure, I don't know what this means, but it sounds like fun, let's do it!'. That was the first startup I founded in 2010. It was about bringing students with a lower wealth background together with university students to help them finish school. We financed it through partnerships with companies. Meanwhile, 'ROCK YOUR LIFE!', has around 25 branches in the DACH region.
2. You're the Managing Director at GERMANTECH. Tell us about your mission there!
We are building digital ecosystems for a sustainable future. It means that we are working together with representatives from different sectors: companies, startups, the public sector, the nonprofit sector etc. Our goal is to bring these worlds together. What we learned as entrepreneurs is that a lot of players in the corporate world don't understand how startups work. They don't understand how startups can be so fast and agile and implement new technologies so easily. 
On the other hand, startups can learn a lot from corporates because they know how to implement processes, maintain growth, and build sustainable businesses. So, there is a lot of learning potential or knowledge exchange potential between these worlds. We try to maintain and foster that by building ecosystems. 
3. How does GERMANTECH shape the startup ecosystem in Berlin?
Every startup that has a technical solution for the most pressing issues our society faces at the moment can reach out to us and we will give them a platform. At the moment, we organise a lot of podcasts and webcasts. When it will be possible again, we will start meet-up sand lectures where entrepreneurs can share their stories and learnings to inspire new entrepreneurs. So we're definitely shaping the startup ecosystem in Berlin.
4. Could you share the top 3 lessons for founders you learned over the years in the startup world?
Firstly, it's possible to build solutions. Even if the situation looks super desperate and you think there is no solution, there are always people who will inspire you and who believe in you. The entrepreneurship spirit is something you can learn. It's also something that never stops once you learned it.
Secondly, the ecosystem around you is key. It should be a diverse ecosystem, meaning you should have people with different backgrounds, people from corporations, experienced founders, and also people from the city. It's really important that you build up this network and use the support that the ecosystem offers you.
Thirdly, think European and not just locally. I spend most of my time in Berlin, but it's important to understand there are organisations, partners, and clients just a plane or train ride away. Consider the entire European ecosystem yours.
5. What's the next big thing in the startup world? What do you predict for the German startup ecosystem in the near future?
'Zebras' are the next big thing! During the last few years, everybody has been talking about 'unicorns' which have a valuation of more than a billion. I think the time of unicorns is over: we've seen a lot of big names fail because they didn't stick to some ground and ethical rules. 'Zebras' are startups that are not only black or white. They're neither profit-orientated nor impact-orientated like the classical social startups that we've seen. They are building financial value in a healthy way with a sustainable business model, while also trying to solve problems that might be oriented towards the sustainable development goals of the United Nations or have an impact on society or ecology. They're not only focusing on making as much money as possible but rather being in this black and white area and having the best of both worlds. 
What we can also see now with the virus outbreak is that there is huge solidarity within the startup ecosystem. There is more exchange, more openness, and more awareness that we are in this together and that we need each other.
Another thing that will hopefully change is that investors will not only look into the financial dimension of the startups but also at the impact dimension. The focus should be on the value that a startup creates while solving problems. That's for the greater good in the long run.
Thank you very much for sharing your story with us, Maria. We wish you the best of luck!