The first changemaker we interviewed in 2021 is Mirko Schliemann, an experienced Managing Director, CFO and entrepreneur. Mirko has a history of working in the staffing and recruiting industry with a focus on IT businesses. He is the Founder of Aloha Talents, where he brings IT employees and companies together. Find out how he entered the startup world, what lessons for founders he shared with us and how he's shaping the startup ecosystem in Bavaria.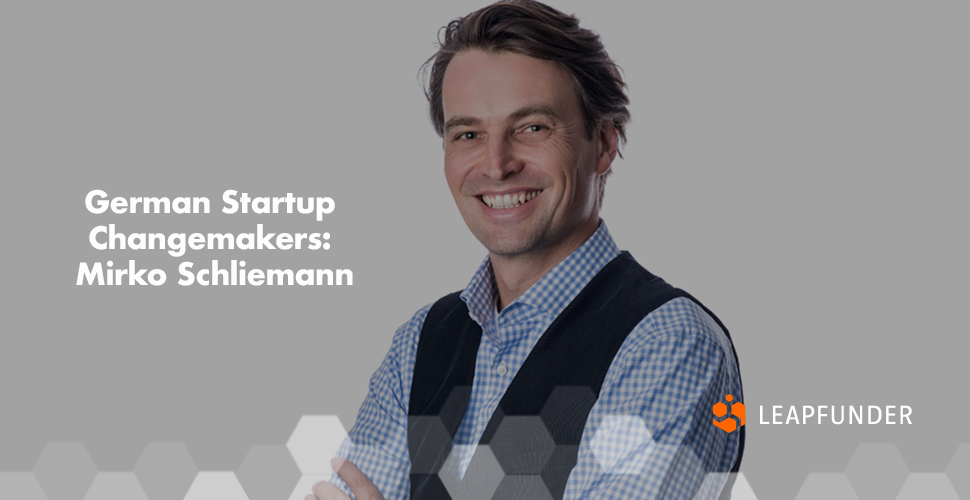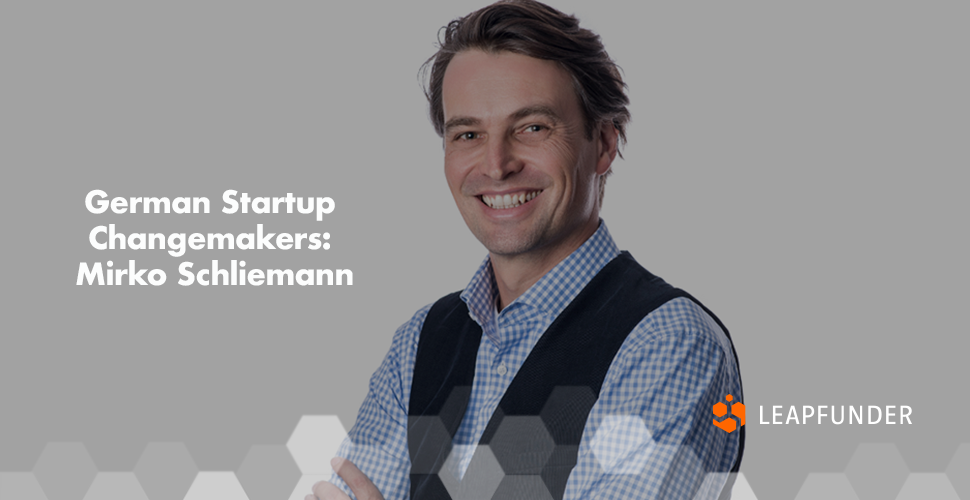 1. Hi Mirko, thank you for agreeing to do the interview. Could you tell us a bit about your background and how you entered the startup world?
I started my career over 30 years ago with an apprenticeship and studied economics in the late '90s. I had the chance to experience working in a global company, while I was part of the marketing and sales team at the German car manufacturer Opel/General Motors. My first touchpoint with a startup was in 2005, when I joined a small software company. I experienced all kinds of functions in that company – from sales, project management, HR, accounting and corporate development. I ended up as Managing Director for nine years. During the 12 years at that company, we had all kinds of ups and downs until we scaled pretty well with our US business. In 2017 the shareholders decided to sell the company, and I founded my startup in the recruiting industry. On top of my own business, I helped a Green Tech startup in Berlin (Green City Solutions) as an advisor for more than 12 months. I am now helping several companies as a business angel.
2. You're the Founder & Managing Director at Aloha Talents, where you bring IT employees and companies together. Tell us more about your mission and the idea that got it all started!
Aloha and recruiting – how does this fit together? There is a simple answer: We are working with people, and they deserve respectful and honest support. When I was Managing Director of a software company, I worked with recruiting companies, although I was not happy with the job they delivered. Do they know my business and IT at all? How well and trustful do they work with their candidates? Our ALOHA spirit is the guidance for the work with our talents and customers. Every single letter in Hawaiian stands for a positive attitude, and therefore our service has a positive mindset, honesty, transparency, patience and humility. Values are essential in the early stages of a startup, and we have a strong vision of bringing humanity in the HR business. Our payback is the overwhelming feedback of talents and companies to our approach, and though we are still finding our way to get established in the market we are confident to be on the right track. It is said that it takes up to five years, and due to my experiences so far, I can confirm that estimate.
3. What is it about entrepreneurship that particularly attracts you? How are you shaping the startup ecosystem in Bavaria?
Working for your own company is different compared to working for an enterprise. You can change the way you work and optimise whenever it makes sense. You feel the impact of your decisions and your actions. I have so many ideas inside of me, and I decided to try out the best of them. Besides founding your own business, you can help others grow their business with your knowledge and entrepreneurship. That's fun for me. I meet many companies during their growth phase, and I'm happy to help them find fitting people for their company and mission. And as a business angel, I enjoy helping everyone brave enough to start their own business with my experiences, ideas and investments.
4. As a successful entrepreneur and a professional skilled in coaching, what are the top 3 lessons for founders you'd like to share with our readers?
First of all, you should find out if you're supposed to be an entrepreneur. Are you willing to invest much more time and money than you could ever imagine in your business idea? Because this is going to happen and it will always take longer than you think.
Stick with your values, and when you start to hire others to help with your mission, be aware that you have to invest enough time in shaping a team. The bigger the team, the harder it is to keep the initial spirit in the company.
If you invent the best product in the world, you still have the challenge to sell it. Trainings for startups are widespread, and they can help you sell your product. A financial training may not be so sexy to attend, but the financial setup is as important as sales and production.
5. What's the next big thing in the startup world? What do you predict for the German startup ecosystem in the near future?
I don't think there will be one big thing in the future. Everything is getting more connected: digitalisation, AI, etc. These are things everyone talks about, and the possibilities are endless. Without any sort of IT, it won't be easy to be successful in the future. I think the next big thing cannot be designed. It will be the result of great ideas that people have by implementing their vision.
Thank you very much for your insights, Mirko. We wish you the best of luck in your future endeavours.
Join our network of startups & investors!