We had a chat with Hidde ten Brink, an Investment Director and Lead Venture Finance at NLC – The European Healthtech Venture Builder. By using entrepreneurship at scale, this company's unique approach allows them to find inventions, and create and support ventures that have the potential to reach and benefit patients all over the world. Find out what's the greatest success of this Leapfunder alumnus, what are the challenges they're currently facing and what are their plans for the future.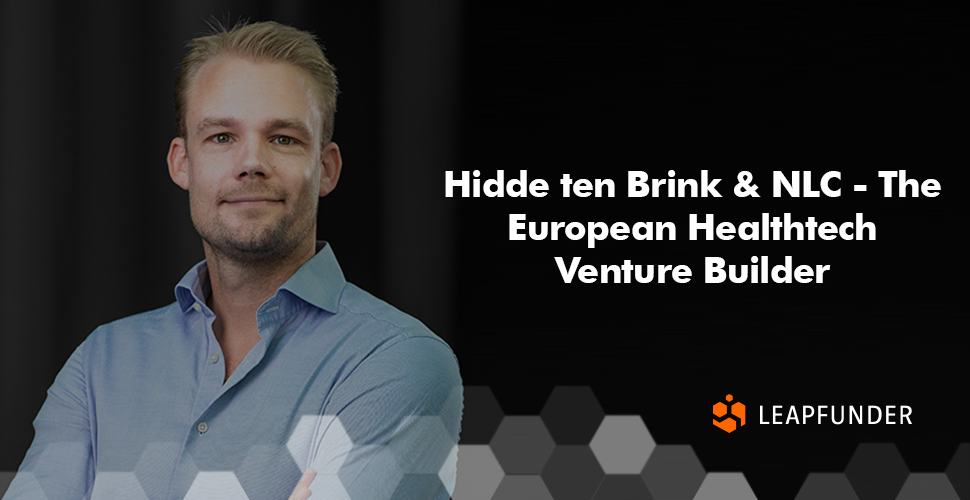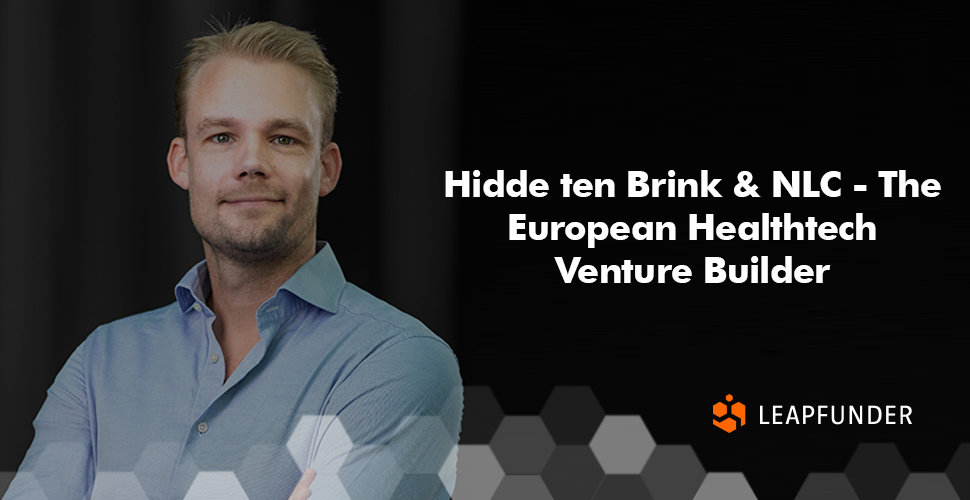 1. Hi Hidde, thank you for agreeing to do the interview. Could you tell us a bit about NLC, how it became the largest Healthtech Venture Builder in Europe, and what led to this idea originally?
The idea came from our Founder and CEO, Bert Arjan Millenaar. He founded the company in 2015. It started with the observation that 90-95% of the potentially life-saving technology in the healthcare space doesn't reach the patient. That happens for all kinds of reasons, e.g. there's no money, no time, no knowledge, no network, etc. Our mission is to bring that number down and ensure that more technology reaches the patients in order to benefit them. Hence the idea of a Venture Builder.
At NLC, we source technology throughout Europe. We have a very large network with all the Technology Transfer Offices of the academic hospitals, and a great network of knowledge institutions, where we get a lot of our leads from. We also have an algorithm running on PubMed, which is a database for medical publications, as well as an algorithm checking many patent offices We work with a large network of Healthtech corporates, whose technology we also pick up. That's something that we built up over the years. 
Now we source over 3,500 leads annually. They go into a filtering process where people with in-depth technology and healthcare knowledge try to figure out whether it would be worthwhile to pursue the lead. If we conclude that the technology is potentially impactful for the patient and could be turned into a successful company we try to negotiate a license agreement with the IP holder, which indicates that a company, to be set up by NLC, will have an exclusive licence on the IP and that if we are successful in bringing this company to a point where it's generating revenue, the IP holder will receive royalties over the revenue. The second thing we do is that we recruit an external CEO to run the company. We have several in-house recruiters who exclusively look for CEOs to run companies. When we're successful in both previous elements, we set up the company which means we're the co-founder of the entity and it's in our portfolio. We very actively support it all the way up to the point that a company has a product to sell and we have been able to sell it to a financial or strategic buyer which can scale it further.
2. What do you consider NLC's greatest success and what was the greatest challenge?
Our greatest success is that we currently have more than 70 ventures in our portfolio. There are several of them that have reached Technology Readiness Level (TRL) 9 and who have a product in the market, which means they are actually saving lives. For example, Nicolab developed an algorithm that helps with a more accurate and faster diagnosis after a stroke by connecting to systems in the hospital where the patient's CT scan gets sent to the cloud. The algorithm looks at it and quickly gives a very detailed report to a specialist who can then decide what's the best course of action. They are now in many hospitals nationally and internationally so lives are being saved with the technology that wouldn't have been there if it wasn't for NLC. Another example is Concord Neonatal, which is a birth trolley that allows for premature babies (as of 24 weeks) to be stabilized close to the mother in a way that the umbilical cord is still intact. That allows oxygen-rich blood to flow from the mother to the baby until it's stable. That technology is being used in seven countries right now and hundreds of babies have benefited from this product.
Our greatest challenge is that we want to become an extremely streamlined and sustainable platform that's able to build 100 Healthtech ventures annually. We want to get there as quickly and optimally as possible.
3. Did you guys ever think of giving up, and what kept you going? What advice would you give a startup founder who is thinking of giving up?
At NLC, nobody ever thought of giving up because they believed in the mission, the method to achieve it and the model we designed.
I would say being an entrepreneur means you will face a lot of setbacks and that's what we deal with at NLC all the time as well. We're in the very early stage which means a lot of things fail, but that's just part of the game. You need to be mentally able to deal with that and not be thrown back every time you encounter a setback. You need to be strong enough to keep going but also wise enough to recognize when it's a good time to give up if the ideas you're working on simply won't work.
4. What advice would you give a startup founder who is raising his first funding?
I lead a team that's responsible for getting funding for our portfolio ventures, so I'm involved with fundraising all the time. The main advice that I have is to be prepared. You're asking people to invest money in your company, but they're also investing in you as a person. You really need to be able to gain the trust of the investors, and they need to feel that their money is safe with you. You need to make sure that you come across as reliable, detailed, flexible, sharp, well-prepared, and well-thought-through. Once you start approaching investors, your story needs to be completely solid and it needs to look good as well. If your pitch deck looks sloppy, investors are going to think there are mistakes everywhere and they won't be able to trust you with their money. The old cliche "you only get one chance to make a first impression" is certainly true when it comes to investors.
5. What role did Leapfunder play in NLC's journey? What is the future of NLC?
The funding round we had on Leapfunder was of instrumental importance to the future of NLC because it kickstarted the whole operation and ultimately led to the organisation that we are today. The other aspect is that it also started to build our network. We are very dependent on our network because we do entrepreneurship at scale. To do that well we need a great network; we need to connect everybody at NLC but also our ventures to many different types of people, from medical specialists to investors.
As for the future of NLC, we're focusing on three elements, one is continued production – our target for this year is 22 new ventures. One fund that we're currently raising is Elithia, a specialized BioTech fund aimed to fund 22 early-stage BioTech projects over the next few years. We're actively fundraising for that and we have quite a few commitments already. 
Another big game-changer for NLC will be our new fund, the NLC Health Impact Fund. It will be EUR 100 million large and aimed at larger investors. The goal is to close that in Q1-Q2 next year. It will allow for a lot more funding to go to our ventures.
Lastly, we're actively looking for technology in the Green Health space which we can pick up and turn into a venture. NLC has the potential, vision and energy to become an even larger force in the European Healthtech innovation.
Thanks for sharing your story and insights, Hidde. We wish you and NLC the best of luck in your future endeavours.
Join our network of startups & investors!