We talked to Eddy van den Brink, the founder of New Venture Match, an Amsterdam-based company that plays an intermediary role for startups, institutional investors and VC firms. Eddy has over 20 years of experience in the financial industry, working with names like ABN AMRO and Deutsche Bank. Find out what is it about the financial industry that particularly attracts him, what investors evaluate before investing in a startup and how New Venture Match helps both startups and investors.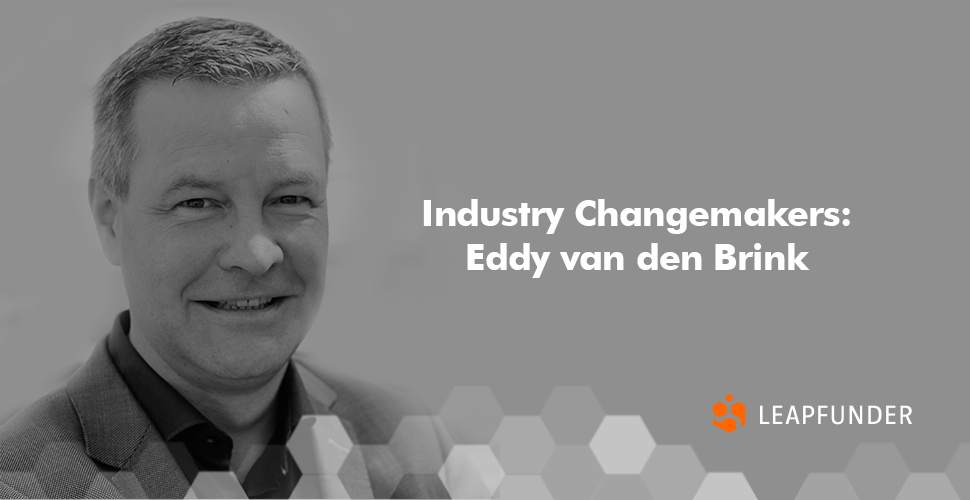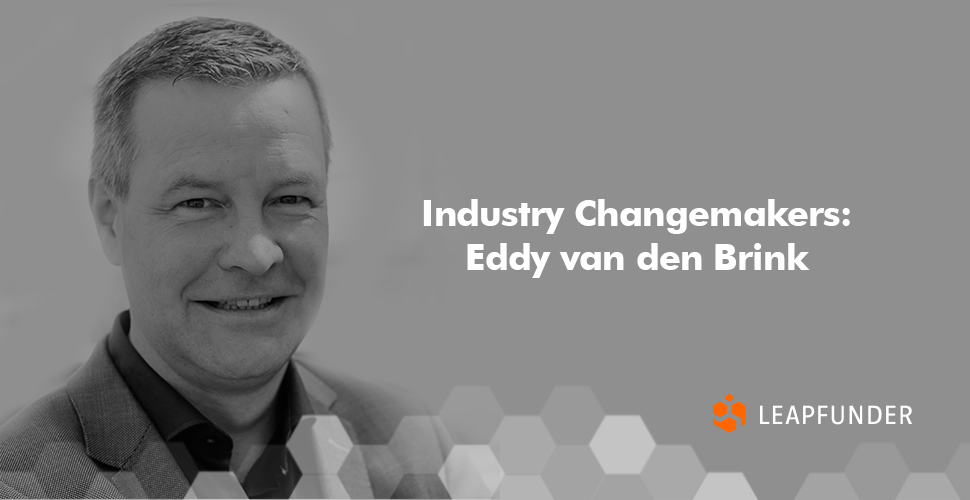 An interview with Eddy van den Brink
1. Hi Eddy, thank you for agreeing to do the interview. Can you tell us a bit about your background, and what is it about the financial industry that particularly attracts you?
I have been working in the financial industry for over 20 years, for names like ABN AMRO, Deutsche Bank and J.P.Morgan Asset Management. The financial industry is the oil in the engine of our economy, facilitating companies to service their clients, realise ambitions and fuel growth. This can be done by the large institutions I used to work for, but this can also be done by smaller players like family offices, venture capitalists and business angels. A lot of people do not realise this, but 'smaller' investors play a crucial role in the startup and growth of many new companies.
2. You're a founder at New Venture Match, an Amsterdam-based company that plays an intermediary role for startups, institutional investors and (corporate) Venture Capital firms. Tell us more about it.
Like I said, a lot of investors that are outside the traditional financial industry help grow new companies. At the base of these new companies, you find people with brilliant ideas that are sometimes technicians, doctors and scientists. They want to bring their product to the market and build a company around their idea. To realise this, they need capital to design and produce their product, build a company and start selling. They may indeed know a lot about their own industry, but that does not mean they know how to get the financing for their business plans. The financial world in which startups move is very complicated, ranging from business angels, crowdfunders, venture capitalists and regional development companies. And most of them have a sector preference, requirements with regards to size, business maturity, cap tables and risks. If this is not your core business, it is easy to get lost finding a person who can provide you with the funding you need. That is where New Venture Match plays a role: it matches bold money with bright ideas.
3. What industry is New Venture Match specifically focused on and why? How does New Venture Match exactly support the startups and how does it help investors?
Although not limited by it, New Venture Match focuses on the HealthTech sector. I am sure you will agree that the healthcare sector needs a lot of innovations to keep it affordable in the future. And I can guarantee that there are indeed a lot of inventions being generated in this industry. To get the best ideas, New Venture Match only works with inventions that come from the academic world: universities and academic hospitals. Most of the clients come from working together with NLC, the HealthTech venture builder. NLC scouts hundreds of ideas on a yearly basis and builds companies that are thoroughly being selected and validated out of all these ideas. It is New Venture Match's role to find financing for these startups.
For investors, this means that a lot of professionals, including medical professionals, have already looked at the ideas and only the most interesting companies are being presented to them. The risk they take has been downsized.
4. What type of investors do you work with in order to finance the startups? What do investors evaluate before investing in a startup?
I work mostly with Venture Capital firms that specialise in HealthTech, software or AI. But also with business angels, as they have proven to be extremely valuable in early-stage investing. And actually, all of them in general, focus on the same things. The first thing they all want to know is what need does the idea fulfil, i.e. is there a market and who is going to pay for it? A huge pitfall in this industry is that you have products that look really attractive from a product point of view but nobody, or a group of people that is too small, is actually willing to buy it when it is ready. There is a difference between nice to have and need to have.
Investors also pay attention to the team. Most investors prefer the team over the product because a great team can make an average product great, whereas an average team can make a great product fail. As an angel investor, you've got to have a feeling about the product and the company you invest in.
5. What are the future plans for New Venture Match? How will it help even more startups excel?
I will expand the network of investors outside of the Netherlands as there is a good interest in our technological inventions from abroad. To give you an example, last month, I received a government and corporate delegation from one of the Chinese provinces that has an interest in inventions that will help the elderly stay home and independent longer. There is potential to attract capital from abroad, but to do so, we definitely need the startups to be financed locally in the first phase. New Venture Match wants to build up a larger network of business angels in all sectors, that want to invest in early stages of great new ideas, both via equity and convertible loans.
Thank you very much for your insights Eddy! We wish you the best of luck in your future endeavours.
Join our network of startups and investors!