Emilie's Friends is an innovative startup aiming to change the way travellers book trips by targeting all the adventure seekers needs in one place. Emilie's Friends shares its experience with Leapfunder, tips to successfully raise funds, and how they are growing their business with the investments they receive.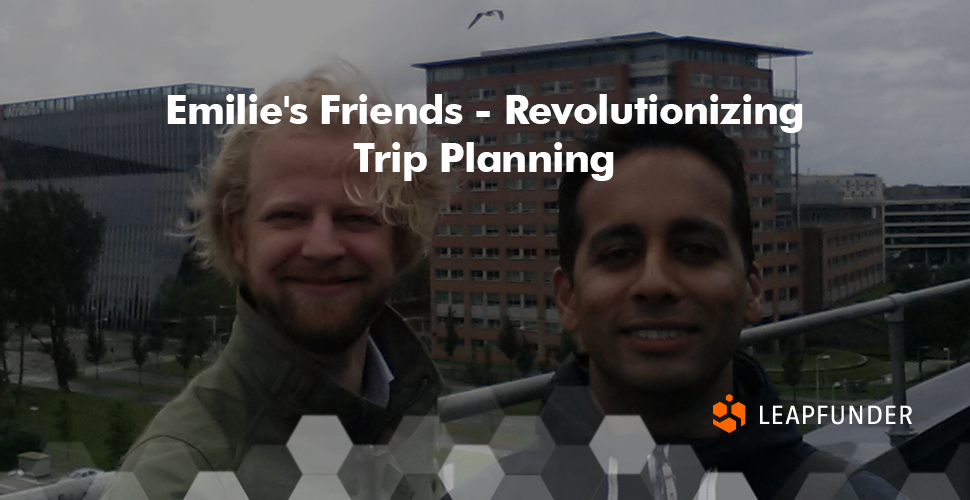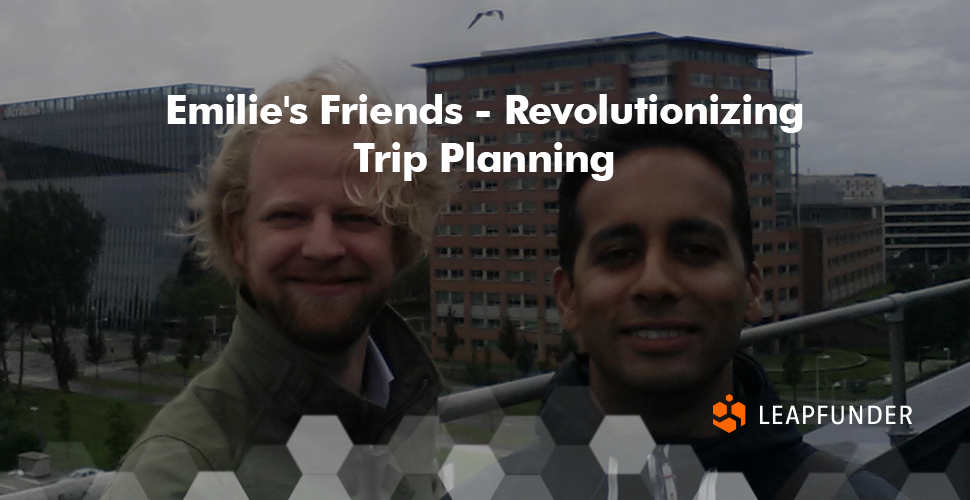 Interview with Emilie's Friends
Congratulations on the progression of your recent funding round on Leapfunder. Please tell us more about Emilie's Friends and what you're hoping to accomplish in the travel world. What makes your business approach unique?
Traditional Tour Operators are built on an old logistical chain. Tour Operators use a network of local agents (DMC's) and they have a network of accommodations, transport suppliers, etc. The value of this chain is decreasing, simply because consumers and travelers take charge. The digital revolution gives travelers the opportunity to personally find these local business owners of accommodations, local transport or even guides themselves. We strongly believe we need to bring these two groups together as close as possible. We want to connect the local business owners in beautiful destinations with adventurous travelers. That's why we are developing an online platform where travelers can plan their personal route on a digital map from place A to place B to place C, etc. On that route they can add the trip elements they want, like accommodations, cool guides with great reviews or even a car rental or international flights. After you plan your route with all the trip elements, the entire trip can be booked at once. Someone at a pitch event once tweeted, "one website window for all travel needs".
How large do you think your business can grow? How do you hope to make money, eventually?
We have a background in the Dutch Adventure Travel market (Sawadee Reizen, part of TUI International). Although the platform will be internationally orientated from the beginning, we'll start with the Dutch source market because of our experience. The Dutch market is  known to be highly competitive compared to other 'Western' source markets. We believe, if we can validate our business model in the Netherlands, we'll have a strong chance making it successful in other markets as well. Our platform is volume driven and highly scalable, so we'll hope to service the English market soon.
Tell us about your funding campaign strategy. You've been having a very successful funding round, how did you achieve this? You also got the opportunity to pitch your idea at various events, how did these contribute?
The Leapfunder campaign has been successful because we worked very hard for it. It doesn't come easy. In terms of our strategy: Parallel to the Leapfunder campaign we run an investment round for investors. I would say we're halfway there. The first angel gave the intention to come on board if we can get our funding complete. Multiple angels are still interested and it is an ongoing process. Continuing funding rounds will remain a fundamental part of our business. And of course, our exposure on BNR news radio a couple months ago helps a lot. We joined the pitch event at Rockstart Answers Amsterdam in June this year. We won in two categories, best concept and best pitch, against 4 other startups. Last week, Accenture Innovation Awards approached us and asked if we could please sign up because they really liked our concept. These are exciting times and we are curious to see what comes next.
How was your experience using Leapfunder to raise funds for your company and what were its greatest benefits? Do you have any tips for your fellow startups?
From a wild idea on a tissue to a sustainable business model, it's a big step. Progressing towards a sustainable business model means, in most cases, you'll need some sort of funding. But getting funded for a wild idea on a tissue isn't easy. Leapfunder makes that step easier. It gives you the opportunity to take the idea and start building an MVP for example. That makes the next step, getting bigger investors, on board, slightly easier as well. With Leapfunder, we started with a list of family, friends and other people within our network. About a week before we went live on Leapfunder, we started actively approach our 'list'. Looking back on that, my advice is to start even earlier. Start at least two weeks in advance, before your campaign is actually live on Leapfunder. Warm them up, they need the time to think about it.
What do you see in the future of Emilie's Friends? Tell us about your marketing strategy, how you're going to spread the word and acquire customers.
Lots of initiatives within the traveling industry are focused on a small part of the customer's journey. Other initiatives are what we call "product pushers" and not focussed on the traveler. Within our business model, the traveler has a central position. We're developing around the customer's journey, not the other way around. That's why we made multiple personas and made them very specific using the Mentality Model by Motivaction. In our marketing strategy we have a strong focus on social and video content.
How do we see the future? Within 5 years, we want to be the world's standard for planning and booking adventurous trips.
Interested in knowing more about Emilie's Friends? Meet the team here: