Let's bring to the spotlight one of the funding world's heroes. Today we want to shed some light on healthcare innovation, delve deeper into one of the markets with exceptional investment returns, and learn more about NLC Ventures, a startup that accelerates the innovation process to keep healthcare affordable and achievable for everyone everywhere. Nina Rijnders, NLC Ventures' Innovation Accelerator, takes us deeper into the team and idea behind NLC.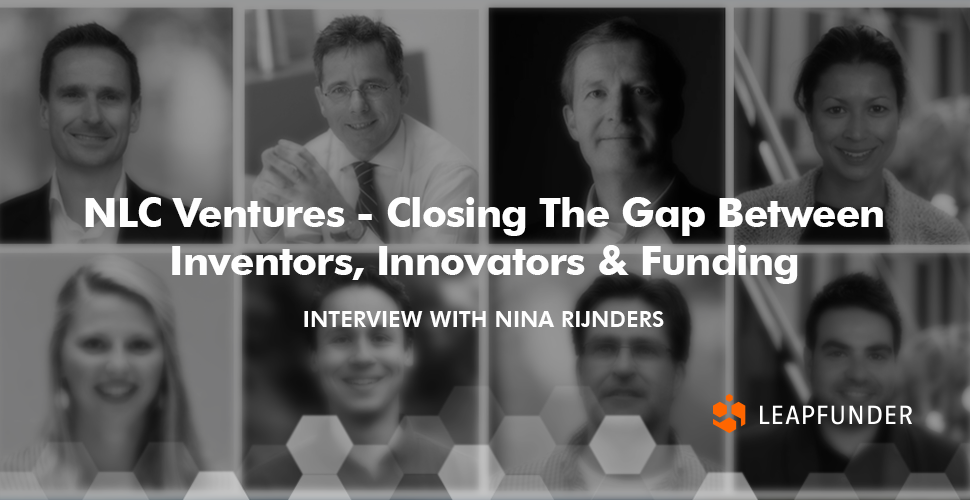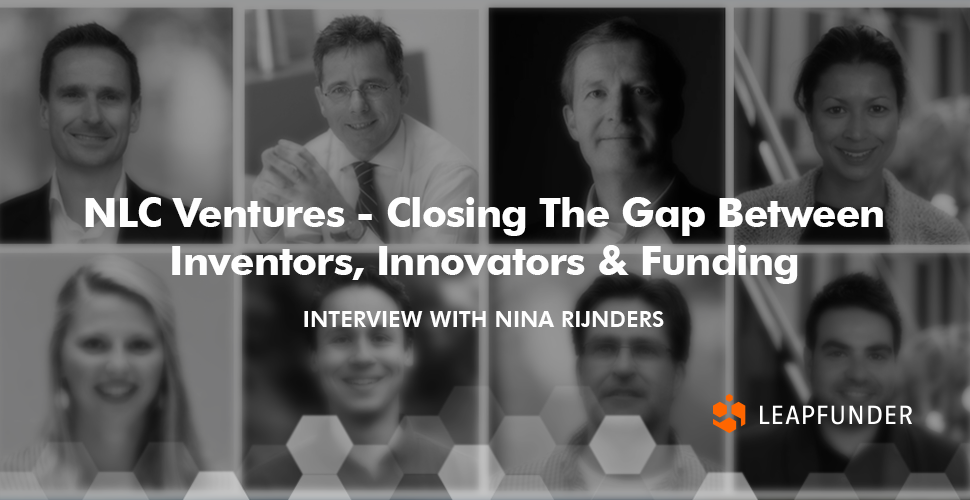 Interview with Nina Rijnders of NLC Ventures
Hi Nina, congrats on running a successful Leapfunder round! You're halfway to your investment goal and we're hoping you could tell us more about the idea behind NLC Ventures. What are the real benefits for investors who join your cause?
To understand the benefits for investors, you have to understand what NLC does and what we do different from others to make us more successful.
NLC is a co-founder of health tech companies. What we know is that many health inventors have great life changing ideas, but often can't bring them to market. We help those inventors to transform their scientific inventions into viable products and services. Others typically do not get on board at this stage or can't offer the hands-on support, entrepreneurial expertise and network that is needed. We offer the full package. Inventors and academic hospitals therefore welcome us with open arms. Inventors that come to us do not have the funds to employ a business team. That is why we work for equity shares, which basically means that we provide our expertise and manpower and in return become a shareholder of the venture which we establish together with the inventor. Holding an equity stake in the jointly created company also reaffirms the alignment of interest between NLC and the inventor.
We get on board very early when few mistakes have been made and an optimal 'route to market' is possible. Together with the inventor we develop the invention into a healthcare innovation that contributes to our NLC mission of offering innovative but affordable and readily available healthcare for everyone. Our current Leapfunder investors tell us that they join NLC because we combine this real societal impact with a healthy business perspective. Our people have enough experience in entrepreneurship and innovation to know that innovation has a high risk profile. This is why, of the many inventors that approach us, we carefully select the inventions that are of very high potential. We work simultaneously on different innovations and establish multiple ventures. For Leapfunder investors who join NLC this means that the companies and products we build are very promising for contributing to our shared goals. Moreover, the investment risk is spread over a portfolio of companies.
Tell us about the key team members accelerating HealthTech inventions through NLC Ventures and why you're the best team to make this possible.
We have a very diverse team with a highly skilled and knowledgable partner group who have experience in health tech, entrepreneurship and business strategy. The partners are supported by a pool of young professionals. The mix of experienced professionals and young talent is what makes our team stand out; the partners bring in years of experience, while the younger members bring a new perspective. Moreover, NLC has a strong network of equally motivated and inspired experts in every thinkable area. We can use their services on behalf of NLC as well as our portfolio companies. Together we are determined to bring healthcare to the next level.
Healthcare investment returns have been exceptional in the past decade, but despite the higher returns compared to other sectors, the investment in medical technology has dropped. Do you believe it is interesting for investors without a background in healthcare to invest in HealthTech?
Yes. We think investing in healthtech is wise for everybody, also for people without a background in healthcare. First of all, the healthcare market is really attractive long term, because demand for better and more affordable care is rising. The reason why most people shy away from healthtech investments is because they typically carry a high risk and take a lot of time. Capital investors are increasingly becoming more risk averse and short term.  That is why NLC aims to derisk healthcare inventions fast by starting early, bringing in a business team, designing a sustainable business model and securing sufficient financing quickly. By accomplishing this we open up these healthcare inventions to third party investors like informal investors, venture capitalists and investment funds.
Are you happy with your Leapfunder round so far?
Yes, we are very happy. Not only did we already raise sufficient funding to start three new ventures, we also expanded our network significantly. NLC is a network organization so the many new members of our network are a very welcome new asset to the firm. However, we think big and we would love to reach the €450k milestone. With this amount of funding we can help 6 inventors and start 6 new ventures. We still have two more weeks left to raise more funds and to expand our network. And remember: with every Leapfunder investment our potential impact on healthcare increases.
After you reach your investment goal and successfully close the Leapfunder round, what's next for NLC Ventures? Can you give an insight in what you will use this money for?
All the investments raised through Leapfunder will be used to co-found new ventures. We are currently in negotiations with 10 inventors. The majority of inventions are related to big data, deep learning and machine learning, the others are medical device inventions. I cannot go into further detail due to reasons of confidentiality and ongoing negotiations. What I can promise you is that our future projects are all very interesting and contribute to an improved quality of life.
Sounds interesting? You can get introduced to their team here: