Plot Projects, the ultimate solution for Geofencing Notifications, recently raised the biggest round via Leapfunder thus far, €320 000. They didn't stop there, additionally, they also raised another €230 000 from their previous investors. Plot Projects is on the right track to proving "the hockey stick" growth graph is not just a myth by being used by 2,500 mobile apps in 210 countries. We had a chance to speak to Menno Kolkert, CEO of Plot Projects, and find out the story behind their success.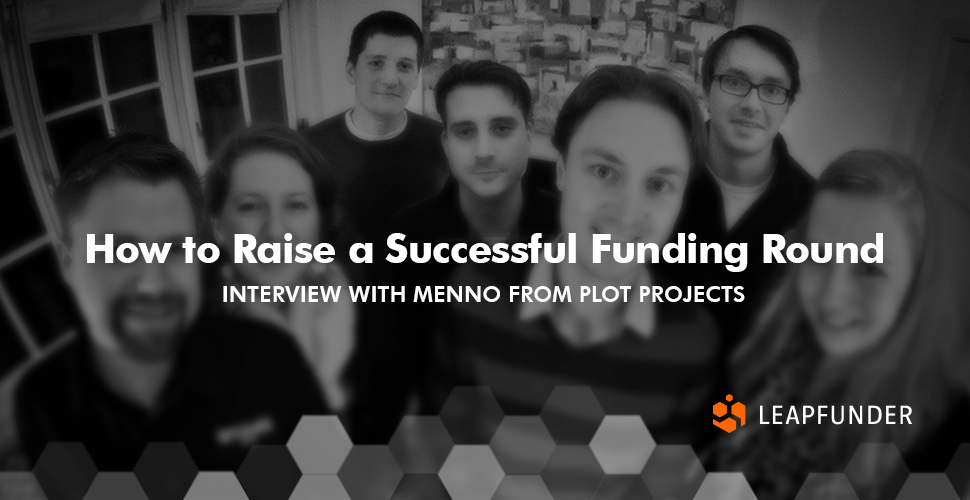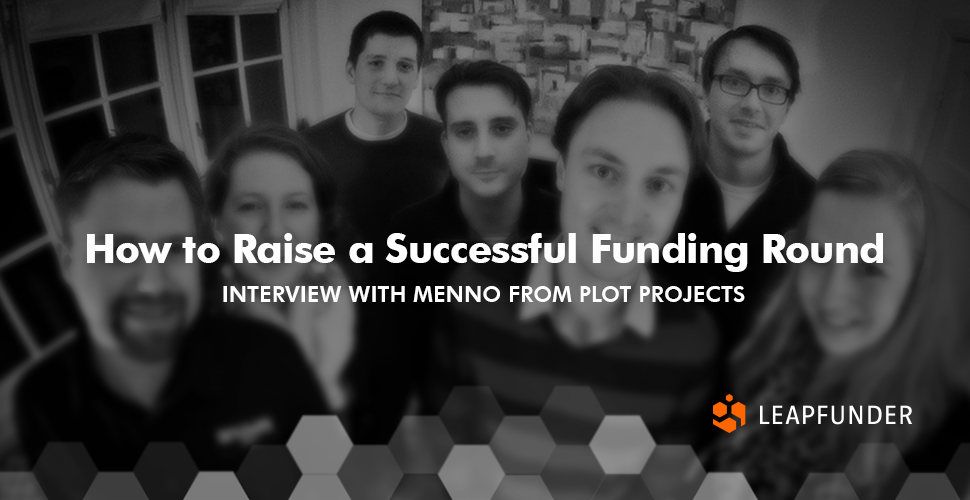 Interview with Menno Kolkert from Plot Projects
Hi Menno, congratulations for present and upcoming successes! Tell us about Plot Projects, the benefits of location-based notifications and your team who is on a mission to share them with the world.
We kicked off 4 years ago with our own mobile application which was centered around location data. We wanted to make people more location-aware, by pointing out places of their interest to them through a mobile app. We developed the technology underlying the app ourselves. We soon realised however, that an app wasn't the way to go about it. We decided to respond to the growing interest of companies in mobile advertising based on location, and used the technology underlying the Plot App to build a SaaS solution for other apps. This decision has proven to be successful, and now well-known brands like Savings.com, Rabobank, and Vodafone use our mobile solution in their Mobile Advertising Strategy.
These past several years have helped us gain a profound understanding of the market, and now that mobile marketing is getting more and more important for companies, our product has matured and is in high demand. Once, the market wasn't ready for our product, but gladly we've made it so far and now our timing is perfect.
With your Leapfunder funding round, Plot Projects raised over 30% more than the targeted amount. How did you do that? Please share your top 3 To Dos to raise a successful funding round.
First of all, build a relationship with your potential investors. Most of the investors have been following our progress for some time. We kept them up-to-date with our developments on a monthly basis. When we launched our Leapfunder round, some of them converted from a follower to an investor.
Second, spare no effort. In our experience (not only with investors) most people don't make decisions impulsively. You really need to guide people for them to take action. The same goes for investors.
Last, let time work for you. In our experience, two milestones are very important in a Leapfunder round. First of all, you want to reach your threshold asap. You want to take out as much uncertainty as you can for investors. We focused on a small group of investors, who we knew could convert early. After this deadline, investments started dripping in. The second important milestone is the closing day. Time pressure and fomo work. 25% of our round was pledged on the last day. A spike in our investment graph and definitely a very exciting day!
How many investors participated in your Leapfunder round? Did you find it useful that with Leapfunder multiple investors are pooled into 1 entity, which keeps the cap table clean? What would you say are the greatest benefits of raising funding via Leapfunder?
We were looking for an investment in-between seed and VC. In the Netherlands that's quite tough. You are beyond the idea phase where you can sell a dream or a vision.  Investors want to see results, but the figures might not yet be as high as you have envisioned them to be. Due to this, valuation can be a tough discussion. A convertible note solves this problem, by postponing this discussion to a later phase when it's easier to value an early stage company. Leapfunder facilitated the administrative and legal settlement of the convertible note. Thanks to this, and the fact that investors were pooled into one entity, we could welcome more than 25 new investors.
As you can imagine, a B2B company like Plot Projects can be quite complex for outsiders or consumers to get their heads around. We chose Leapfunder because it mainly focused on professional investors.
In your recent press release you mentioned you are planning to open a US office. "People there say yes", said one European startup founder. What do you expect from the investors there compared to your experience with the Dutch investors? What could Dutch investors learn from the US investors?
In general, my experience is that Americans will give it a shot (whatever it may be), way sooner than Dutch people or Europeans. So they are more active and decisive . They will dump you if you do not deliver what you promised, but you do get the chance. For startups and early stage companies this is the spirit you want and need! So we expect a lot of activity  for  both sales and investment.
The convertible note is an instrument that is used a lot in the US. I'm very happy to see that this is getting more mainstream in the Netherlands as well. Leapfunder definitely contributed to this speedy adoption of the convertible notes for startups in the Netherlands.
What's next for Plot Projects? Tell us about your world domination strategy; which markets will you focus on and what will be your next milestone? Are you planning to raise another funding round this year?
Although most of our sales originate in the US we still currently  focus on Europe, as it is close by and familiar. This year we will open up  an office in the US. We will try to attract a US VC to help us scale our business and conquer the US Mobile market.
Thank you Menno for an amazing interview and your valuable advice. Best of luck to you and Plot Projects in the US!
Be in the right place to early discover promising startups such as Plot Projects: