A great team and a very socially conscious idea are what sets SuperBuddy apart. Co-founders Tim van den Heuvel, their CEO, or better yet, their ChiefBuddy, and Arjan Yspeert, Marketing Buddy, share with us their experience with Leapfunder and tips on what to do to raise a successful funding round.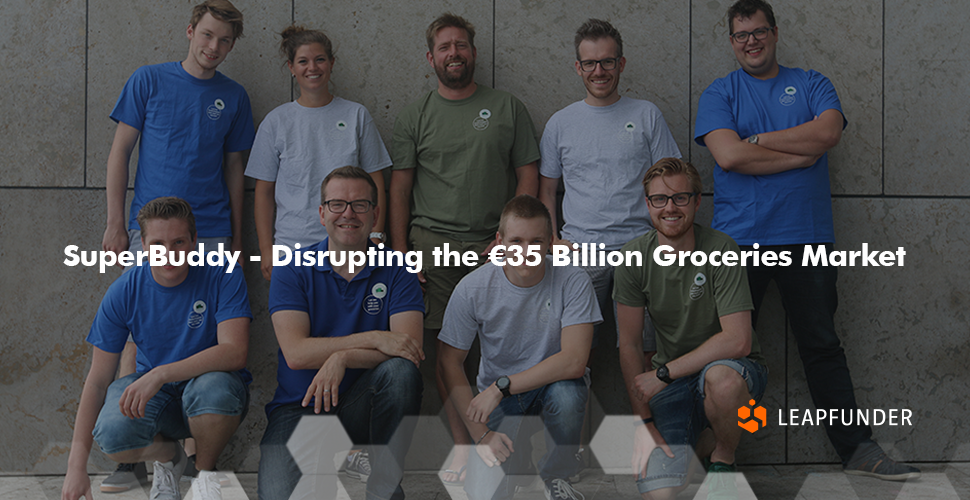 Interview with CEO of SuperBuddy: Tim van den Heuvel
Congrats on managing such a successful funding round. It is really amazing how fast you were able to reach your target. Tell us about SuperBuddy, your funding campaign, and how it fits in with your overall strategy.
Thanks Andrea.
SuperBuddy connects people who need groceries with people in the same neighbourhood willing to do the shopping on a social basis and/or for a small financial reward. While the supermarket system is very efficient, there is a big untapped resource of people going to the store who may just as well bring another bag for time-strapped or disabled people. SuperBuddy is building the platform to make this as easy and pleasurable as possible.
While the premise of SuperBuddy sounds simple enough, it is actually pretty hard to develop the technology, develop the market, and bring in enough buddies, all at the same time. We have decided to focus on a medium-sized town as our first market to prove that this market exists and that we can execute the logistics involved.
Our funding campaign is crucial to making SuperBuddy happen. Leapfunder has helped us tremendously in thinking up a funding strategy that will attract and satisfy the right investors at the right time and keep firm control over our development. When the current round of funding is sunk into the firm we should be able to prove product-market fit and achieve early scaling abilities.
What did you expect from raising funding via Leapfunder? Were these expectations met?
We did not have solid expectations from the round. Leapfunder has been very diligent not to overpromise, and they made us clear that while they inform us how to approach the round and provide the platform, we would have to do most of the selling to the investors ourselves. That said, they have been ever so helpful to open up their vast network so we would get as much exposure to prospecting investors as possible.
What would you say were the greatest benefits of raising investment via Leapfunder? How was investing via Leapfunder perceived by your investors?
The investors felt that the way we did (and are still doing) the funding is highly professional and clearly structured. The investment memorandum and how it is set up, how the firm is presented online, the detailed how-to's on their site, it all helped a lot to convince the investors that we are serious and that although the investment in a startup carries a big risk, this is the best way to go about it.
Please share your Top 3 To Dos to raise a successful funding round.
Begin to talk to investors early, and talk to many, you'll be surprised who will invest (and who will not!)
Be brutally honest about the situation and your plans, but present it as a challenge you're looking forward to. Be prepared to admit you do not know all the answers and invite advice and -very important- access to new contacts who might be interested to invest.
Before every discussion with a prospective investor, ask yourself  why they should invest. We found all sorts of motives: strategic (it's not really about the money, but it is a good fit with their current business for some reason), future clients that want early access to whatever you are doing, and even people who want to invest just to share the adventure.
What's next for Superbuddy? Tell us about your Go-To-Market strategy; what is your plan to acquire more customers? What will be your next milestone? Are you planning to raise another funding round soon?
We intend to attract several hundreds of users (ordering with a certain frequency) to our platform by the end of 2015. If we can make that happen, and execute at break-even or a bearable loss, we feel confident we will be able to get the next round of investments in place. Current investors as well as next level investors (for whom we are too small in size right now) have already declared as such. To build a customer base of this size we will implement a marketing strategy based in part on virality and partly on classical direct marketing tools.
Sounds interesting? You can get introduced to their team here: