ULU, the ecosystem of drivers, vehicles and car related businesses, is going from one success to another without any intention of stopping or slowing down. This February, they were one of the stars of the most impressive demo day (probably ever) in the Netherlands, where they signed an investment contract on stage with BOM, a Dutch VC. The same month ULU also successfully closed a Leapfunder round and now they have finalised their seed investment round of half a million euro they received from a Chinese Fang Group. We're happy to share with you how they rocked it in our interview with Jošt, ULU's co-founder & CEO.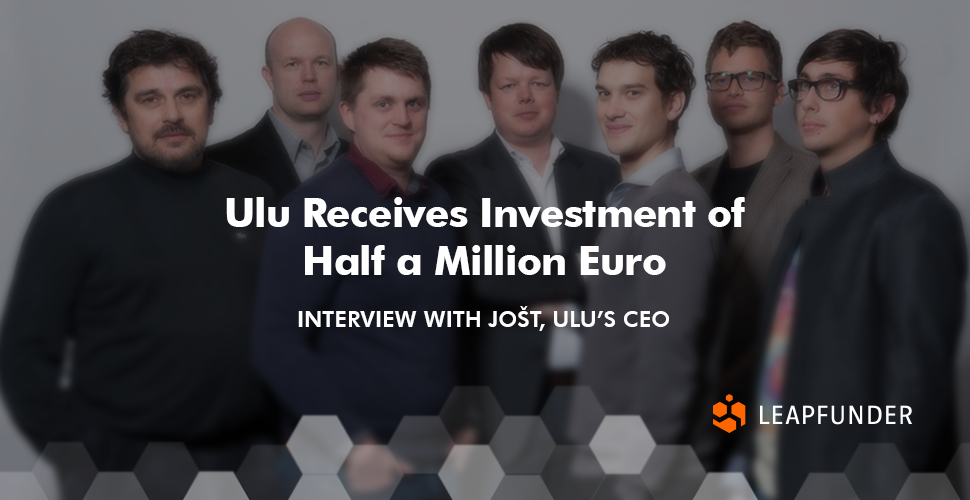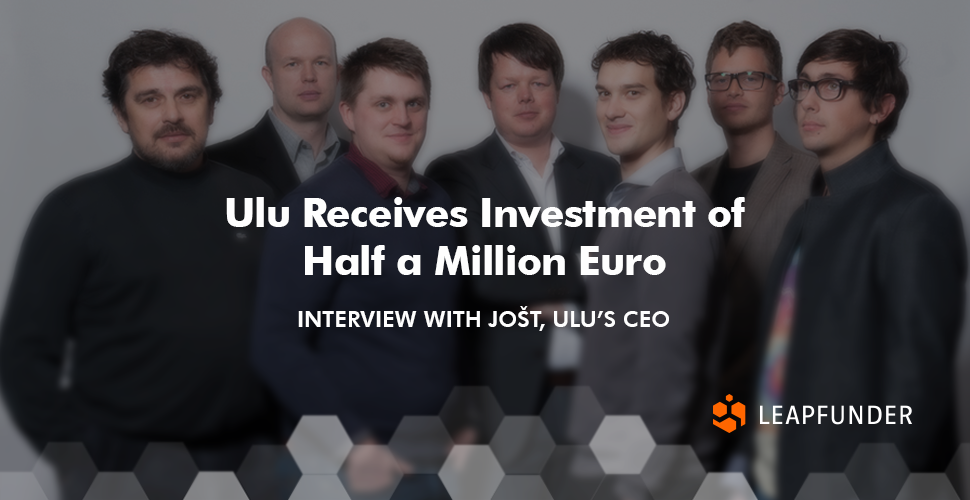 Interview with CEO of ULU: Jošt
Hi Jošt, congrats on everything you have achieved so far! Could you tell us a bit about what made ULU so successful, about your team and why Eindhoven? It was obviously a great choice!
Thank you. Since we came to the Netherlands it has really been a fast ride. I don't want to brag about success yet. Yes, it is true, that the "baby steps" we have made so far, proved to be good ones and we are still smiling and enjoying the ride. How these steps are made and how successful you are doing them, starts and ends with the team. As a startup, you are constantly challenged by customers, investors, partners and also internally. It is essential to have a high level of trust within the team to balance these challenges. That I believe is the most important ingredient.
We came to the Netherlands as we saw this is just the right size of market to start our business and launch our proposition. Being selected for Startupbootcamp HighTechXL, really helped us accelerate our plan. We had a gut feeling that Eindhoven would be the right place to be.
Your startup team is mostly from Slovenia and you moved to The Netherlands once you got selected for the Startupbootcamp HighTechXL in Eindhoven. What is your experience raising funding in the Netherlands as a foreigner? What do you think are the keys to success? Do you think you would have been as successful with the Dutch investors if you moved back to Slovenia after the demo day?
Except for the language barrier – me not speaking Dutch, I never felt that there was any disadvantage or advantage on the other side of being a foreigner. Being part of Startupbootcamp HighTechXL opened up a large network of investors, with which we networked throughout the program, learning and getting feedback. The investor community was very open to us and we learned a lot from them. I think you can't put a generic formula on how to successfully raise funds. Yes, you need a product in a market that has potential, vision, have a scalable business model, show that you mitigate the risks well, that customers would or are already buying your product and, of course, a great team to execute this. But at the end of the day it's about being at the right place, at the right time, meeting the right people and following your gut feeling. Some investors are regionally focused – like our initial investor BOM. For these it is also our commitment to grow our business in their region. Our initial plan is to scale in the Dutch market, so this is where our investors expect us to be – where our customers are.
You have raised your first funding round via Leapfunder. What would you say are the greatest benefits of raising funding via Leapfunder? Would you recommend it to early-stage startups?
We were introduced to Leapfunder during the program in Eindhoven and were looking at multiple sources of funding at that time – mostly smaller tickets, which are difficult to facilitate and can really grow your CAP table. Through the Leapfunder platform, we were able to easily facilitate these and new small investors to support our story – focusing on our business and forget about all the paperwork and legal topics around this process. I would definitely recommend it to startups with the advice that also here you are in control of your destiny, meaning that you need to make sure, that when you launch the campaign, you already have a long list of candidates, who are willing to support your campaign. Its doesn't "just happen" by itself.
You have just finalised your seed investment round and the Leapfunder convertible notes will turn into equity. Are your Leapfunder round investors happy with the process and the outcome? How was your Leapfunder round perceived by your seed round investors?
The process of investing through Leapfunder was straightforward. Some of our investors are "regulars" with others we needed to do some explaining as this was something new. Overall the experience for all was positive. In terms of our seed round we received only positive feedback. This is a confirmation for all, that we are on the right track.
Our seed round investor was not familiar with Leapfunder, however, once this was explained and they were familiarized, not many questions were asked. It was perceived as any other convertible. We had 8 investors participate in our Leapfunder round and if all these would've been dealt with directly – not through Leapfunder – we would probably have more questions and operational complications aligning and signing the participation agreement with the investor.
What's next for ULU now that you've successfully closed your seed round? Can you give an insight in what you will use this money for? Which markets will you focus on?
We are committed to growing our business in the Benelux market. This is our focus and this is where the money is being spent. Our goal is to make our business sustainable in this market and from there grow to markets outside of the Benelux.
Thank you Jošt for an amazing interview and your valuable advice. Best of luck to you and Ulu in the Benelux market!
Be in the right place to discover promising startups such as Ulu early: