Interested in investing in startups? Looking to meet and exchange tips with other investors? Looking for new investment opportunities? If you answered yes to all of the above, we would like to invite you to Leapfunder Investor Gathering taking place on the 9th of April at High Tech Campus in Eindhoven.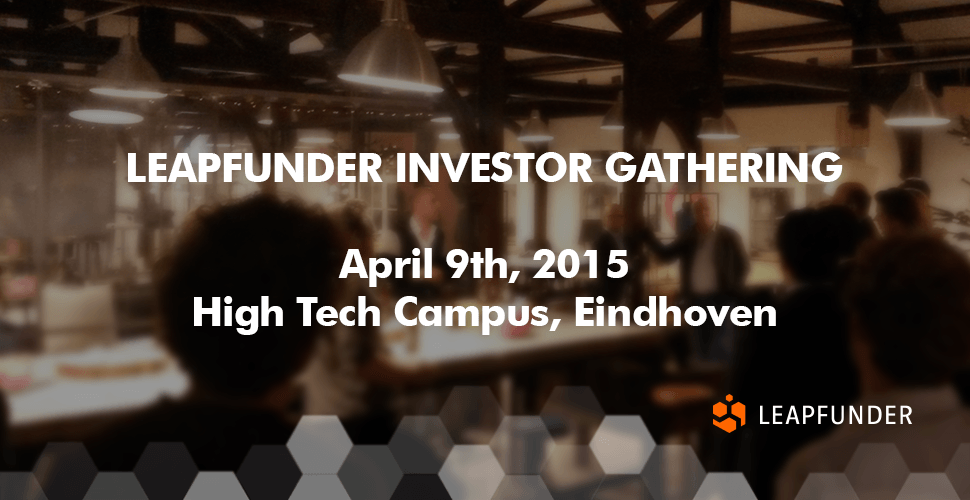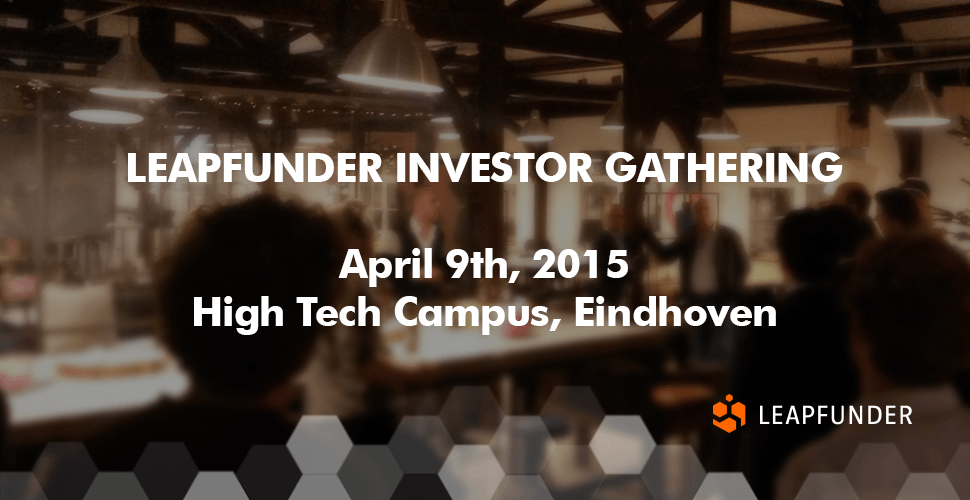 Join our investor gathering!
At Leapfunder we believe that offline matters and we want to foster communities. This event is an opportunity for starting and seasoned investors in Eindhoven to meet, learn from one another, discuss the potential deals out there and learn about best ways to invest in startups.
Eindhoven's startup scene has been eating success for breakfast lately, without a sign of stopping or slowing down. To find out more about it you can read our recent interview with Bert-Jan Woertman: Eindhoven From an Investor's Point of View, but to meet the people who help fuel the improvement we invite you to join us and share ideas on what to do next at investor gathering in Eindhoven.
It's also an opportunity to find other potential investors you trust to co-invest with, to meet the investors that have invested in the same companies as you have, and to share experiences. Find out what other investors look for in a startup, learn the warning signs and the best ways to discover unicorns. Taking risks is smarter with partners in crime who pose complementary skills to yours.
Sounds good? Here are the event details to add to your calendar:
Investor gathering in Eindhoven
When: April 9th at 19:30h
Where: Startupbootcamp HighTechXL in High Tech Campus
Important: This event is invite only, you need to register in order to attend it!
"Never miss an opportunity to see what could be next." Bert-Jan Woertman

See the latest Leapfunder Events!